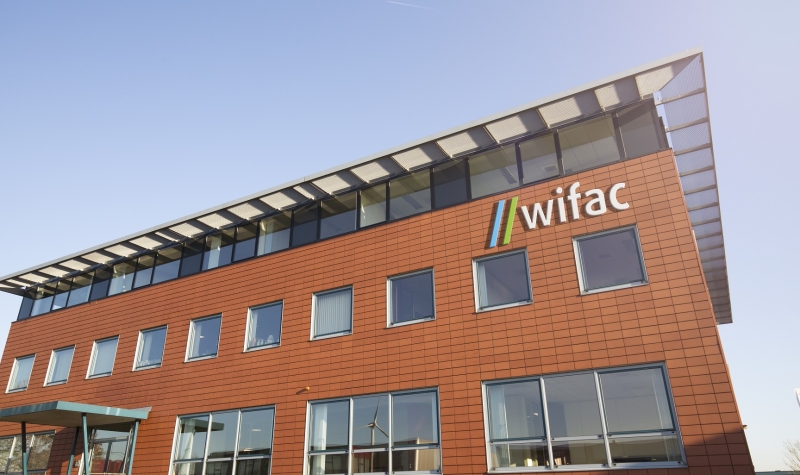 Wifac is the new OMET agent in Benelux
August 28, 2020
OMET is delighted to announce the partnership signed with Wifac B.V., new exlusive agent for Belgium area, Netherlands and Luxemburg for all his printing machine's range. Wifac is active on the narrow-band printing market with a complete service addressed to printers that includes machines, consumables, spare parts, consultancy and technical support.
Wifac Group has been operating for over 100 years as flexible player and experienced partner in the press and graphic chain. Wifac offers its customers a wide range of renowned and innovative brands products, and OMET aligns perfectly to company's philosophy headquartered in Mijdrecht (Netherlands). All products offered, along with OMET complete printing lines, range from finishing solutions to inks and other consumables, to layout softwares and workflow, as well as 24-hour technical support, 7 days a week and with the offer of numerous practical training courses.
"We serve our customers thinking about and achieving improvements in their production, efficiency and competitiveness process – stated Marcel Otto, Wifac CEO – We do that with the constant effort of all our employees, the know-how and the numerous services dedicated to our customers."
Wifac and OMET have just signed an exclusive deal, which offers to both a huge action potential in all the involved geographic area.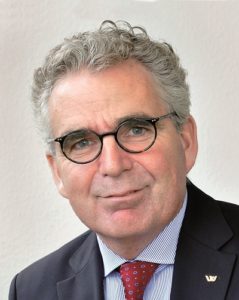 OMET presence in Benelux is already well established with different important installations realized over the years – says Paolo Grasso, Head of Sales fro OMET Printing Business Unit – but we want to grow further and for this reason we choose to work together with a professional and technically skilled partner that will be able to carry to the converters the international know-how developed by OMET and to bring a qualified technical assistance. The cooperation with Wifac will be extremely beneficial for all the printers and the converters of this area."
---
Wifac è il nuovo agente OMET in Benelux
OMET è lieta di annunciare la partnership siglata con Wifac B.V., nuovo agente esclusivo per l'area Belgio, Olanda e Lussemburgo per tutta la sua gamma di macchine da stampa. Wifac è attivo sul mercato della stampa a nastro stretto con un servizio a 360° rivolto agli stampatori che include macchine, materiali di consumo, pezzi di ricambio, consulenza ed assistenza tecnica.
Il Gruppo Wifac opera da oltre 100 anni come player flessibile e partner esperto nella catena della stampa e della grafica. Wifac offre ai suoi clienti un'ampia gamma di prodotti di marchi rinomati e innovativi, e OMET si allinea perfettamente alla filosofia dell'azienda con sede a Mijdrecht (Olanda). I prodotti offerti, oltre alle linee complete di stampa OMET, vanno dalle soluzioni di finitura agli inchiostri e altri materiali di consumo, ai software di layout e flusso di lavoro, oltre al supporto tecnico 24 ore al giorno, 7 giorni alla settimana e con l'offerta di numerosi corsi di formazione pratica.
"Serviamo i nostri clienti pensando e realizzando miglioramenti nel loro processo di produzione, efficienza e competitività – ha dichiarato Robbert Amse, direttore vendite di Wifac -. Lo facciamo con l'impegno costante di tutti i nostri dipendenti, il know-how e i numerosi servizi dedicati ai nostri clienti."
Wifac e OMET hanno appena firmato un accordo esclusivo, che offre a entrambe un enorme potenziale di azione in tutta l'area geografica coinvolta.
La presenza OMET in Benelux è già ben consolidata con diverse importanti installazioni realizzate negli anni – commenta Paolo Grasso, Head of Sales for OMET Printing Business Unit – ma vogliamo crescere ulteriormente e per questo motivo abbiamo scelto di lavorare con un partner professionale e tecnicamente preparato che sarà in grado di portare ai converter il know-how internazionale sviluppato da OMET e un'assistenza tecnica competente. La collaborazione con Wifac sarà estremamente vantaggiosa per tutti gli stampatori e i converter di quest'area."