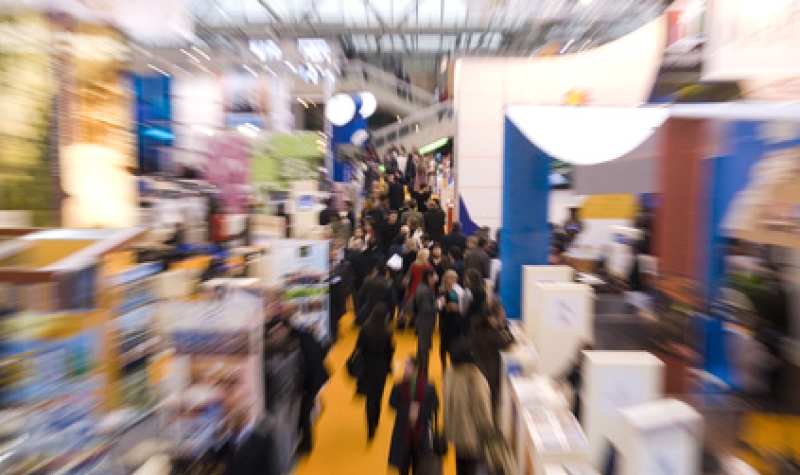 Visitors at Show in search of strong emotions
May 1, 2012
by Francesca Golfetto, Professor, Department of Marketing at SDA/Bocconi, Milan, Italy
The experiential stands replace information stands: because senses grasp the changes. Also in Business. Since long the visitors of the most important European trade fairs have ceased to indicate among the reasons for visits the placement of orders or the search for information on products. They rather put in first place issues well known to those involved in experiential marketing: research of emotions, experiences, relationships, typically found in live events.
This interest manifested itself first in consumer shows. Only a few visitors go to the Salone del Gusto in Turin or to Motor Show in Bologna, Italy to learn about the offers available on the market. What drives visitors is rather the experience of the event itself and the plunging into a system of experiences, contacts and meetings that will stimulate and assure the system of personal values and lifestyle sought.
In the case of business exhibitions the process started later, because the show is still one of the main sources of information for decision makers of corporate purchasing. However, several years ago, investigations made by various international trade fairs found out that the impulse of making orders was only marginal for the visitors. In European shows (differently from developing countries) the main reasons for visiting are linked to the need of understanding where the industry is going, to check whether their choices for the future are appropriate and to seek new ideas. But it is not through imitation of things seen that visitors form new ideas.
Ideas come from the intellectual excitement, sensations, the perception of the market climate, from contacts with the trends extreme philosophies and the perception of the behavior of others. So, is this broad sensory immersion that allows to understand the future and that is different from the consumer because, instead of being essentially hedonistic, aims at improving a business. And the diving is so much more productive if it offers not only hundreds of exhibitors in a row, but mostly offers variety, selection and innovation perspective. In searching for these items, visitors also treasure the atmosphere surrounding the events, phenomena such as Off-site events. Companies and cities capture these phenomena, and often respond with the organization of spaces and opportunities for meetings. So, for example, was successful in the past in Berlin, where the people of fashion went to look for, out of events, the perspectives of tastes and habits of the spreading Europe. The same happens in the case of the Salone del Mobile in Milan, Italy, whose Fuorisalone (off-site), now institutionalized, is populated by professionals and young people who have interests in the sectors of design, looking for inspiration and ideas, especially through participation in the rites of their communities and the observation of the behavior of the most sophisticated consumers, the Italians.