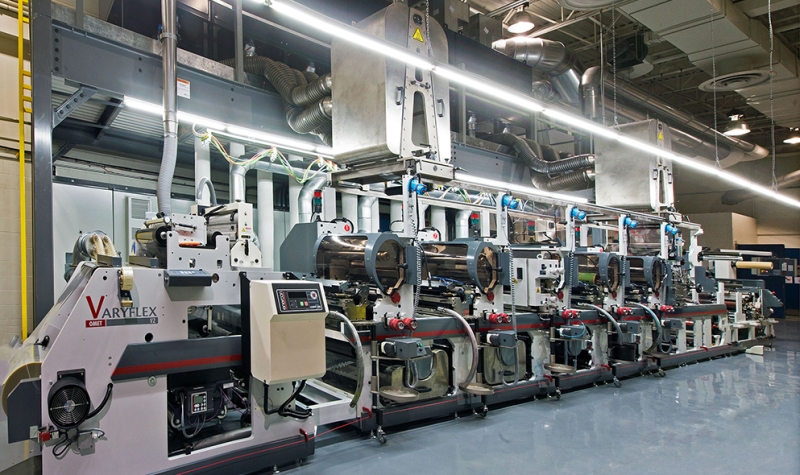 The cooperation with ICI Canada continues
November 2, 2015
By Hélène Pageau, ICI Canada
One year has passed since ICI, in collaboration with OMET and the Canadian Foundation for Innovation, the Ministry of Higher Education of Research, Science and Technology and the National Council for Research of Canada (CNCR) lauched their new Varyflex v2 multi-process press.
The press is different from its counterparts in the industry because of its multi-process functionality, combining so many printing processes on a single machine. The press is able to go from silkscreen printing to gravure or flexography in the order needed to make the prototypes.
"We needed a unique flexibility," explains Régent Bernier, director Printing Processes at ICI. "We can print thin plastic films or thick cardboard, but also paper on the same printing press, and use three different printing processes in 5 stations.                                                          "The first months were devoted to know the press in depth. This unique equipment requires, of course, some learning and OMET's team assisted us throughout the process. We tested several substrates and inks (water based, solvent-based and UV) in the past year and the flexibility that offers the press is beyond our expectations!", states Régent Bernier.
"We have created great interest in the printed electronic's world and have met people from the United States, Europe and even from Asia," explains André Dion, General Director at ICI. "The next year will be full of new challenges!", he concludes.