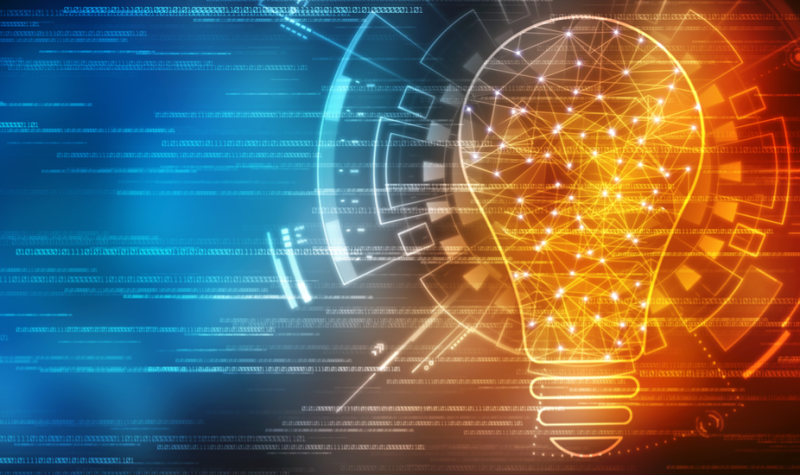 Smart and sustainable labels: I-Label project among the winners of the tender "Hub Ricerca e Innovazione"
November 11, 2019
The I-Label project for the realization of sustainable labels for smart-packaging ranked third in the general list of the tender "Hub Ricerca e Innovazione" (Research & Innovation Hub), sponsored by Regione Lombardia. This project combines innovation and sustainability with cost efficiency and it is powered by Ritrama, OMET, IIT – Istituto Italiano di Tecnologia, ILTI, Ferrarini & Benelli and VDGLab.
The call was addressed to pioneering projects that could boost local economies, facilitating connections between private businesses and the academic world as well as technology transfer and the application of cutting-edge innovations. Among 78 proposals from a pool of top-level organizations, 33 projects were admitted to regional funding, for a total of 114,5 million Euro.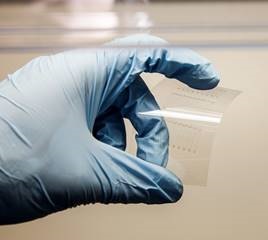 The businesses involved in the initiative brought forward an innovative idea to substantially reduce the environmental impact of consumer goods, with tangible implications in terms of costefficiency, ethics and sustainability. The aim of the project is twofold:
Evolution of printing processes, innovative labelling and packaging. The new linerless labels will significantly cut down on waste as well as packing and transport costs;
Development of cutting-edge smart labels, capable of adapting to external stimulations (like adjusting the expiry date of a product according to its actual state of conservation) or raise awareness on environmental sustainability.
With the I-Label project, production processes can get even more sustainable thanks to the reduction of energy consumption and to the possibility of employing eco-friendly inks and resins. Each player is displaying all its distinctive expertise to guarantee the utmost efficiency and innovation at each design and implementation stage.
Ritrama will take care of the development of new plastic substrates by researching innovative materials;
OMET will produce dedicated lamination devices, while also investigating new printing techniques;
ILTI will deal with the application of the labels at high speed;
VDGLab will study Smart Curing systems;
IIT will develop super-fast laser processes to be integrated in printing techniques and, together with OMET, will implement new printing techniques with integrated circuits.
All partners will participate in the study and realization of electronic labels with roll-to-roll printing, and in the production and application of the first prototypes of smart labels.
Founded in Italy in 1962, Ritrama is an industry-leading multinational and the main independent producer of selfadhesive materials in Europe, as well as one of the major global players. With more than 1000 employees and 24 premises all over the world, the company offers a wide range of products among five branches: Roll Label, Graphics, Offset Sheets, Industrial and Polifiber. Its productions plants and R&D centers are located in Europe, Northern and Southern America and the Far East, in addition to the advanced centralized logistic platform at the Headquarters in Caponago (Milan). Ritrama's products find application in many highly-specialized or commodity industries, like visual communication, offset and serigraphy, labelling for industrial or anti-counterfeiting applications and for the food, wine and pharmaceutical sector. The group features a widespread network of distributors worldwide to guarantee local "just in time" deliveries.
OMET Group is one of the most relevant and dynamic industries in northern Italy. Founded in 1963 in Lecco, the company is active in the tissue converting, handling, cosmetics and printing sectors (production of narrow- and mediumband machinery for the printing of labels and flexible packaging). Today OMET boasts than 350 employees and a strong international presence on all markets. Its success is built upon the continuous pursuit of excellence and innovation, and its consistent high-quality level, reliability and care for the customer. The company has always been very active for what concerns social responsibility, caring for its co-workers and territory.
ILTI S.r.l. designs and produces high-quality labelling machines for any production sector. Established in Mantua by the vision of a team with more than 20 years of experience in the field, the company has been supplying labelling solutions to top-level international companies since 2009. Know-how, reliability and partnership with the customer are among the keys to its success, but innovation is its trademark. Ever since its foundation ILTI has indeed been leading the environmental sustainability turnaround in packaging, and for that it commits to a constant Research & Development.
Ferrarini & Benelli S.r.l. produces Corona and Plasma treatment systems that are aimed at increasing the surface tension of plastic materials, thus improving the adherence of inks and adhesives, especially in flexible packaging transformation processes. The company has been collaborating with the main production lines suppliers in the world for over 50 years and has now more than 11.000 systems in operation worldwide. In 2018 it classified among the best medium-sized businesses in Lombardy for operational performances and as the top-class in the province of Cremona.
VDGLab S.r.l. is a young and dynamic start-up, established in 2016 in Lecco as a spin-off of C&E Group S.r.l. Indeed, the firm originated by the passion of the founders and by their dedication to turning ideas into innovative products in the field of optics, electronics and safety for the next decade. Its team of skilled engineers designs and implements environmentally friendly solutions by applying the most efficient technologies and materials according to lean thinking, cost-to-cost design and co-design principles. The many patents already deposited stand as a further proof of that.
Istituto Italiano di Tecnologia (Italian Institute of Technology) is a scientific research center, established by law in 2003 by MIUR and MEF with the aim to promote the national excellence both in basic and applied research, and consequently facilitate the economic development of the country. The scientific activities of the institute officially began in 2006, following a strategic multidisciplinary plan with a strong technology transfer orientation. The main location of the institute is Genova, but research activities are carried out also in other 11 satellite centers all over Italy and in two laboratories in the US. Its main contribution is found in the research "Printed and Molecular Electronics" (PME) by the Center for Nanoscience and Technology (CNST) in Milan. The study is intended to improve the knowledge of the optoelectronics properties of semi-conducting materials that can be processed by solution, combined organic materials in particular. In addition to that, the aim is to make the most of the possibility to print and apply them in a versatile way in the field of flexible electronics and on large scale.
---
L'etichetta intelligente ed eco-sostenibile i-Label: tra i vincitori del bando "Hub Ricerca e Innovazione"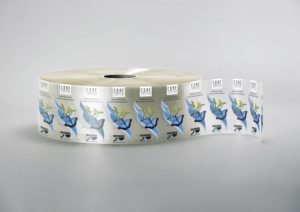 Il progetto i-Label per la realizzazione di etichette intelligenti per packaging smart ed ecosostenibili si è classificato terzo nella graduatoria generale del bando indetto dalla Regione Lombardia "Hub Ricerca e Innovazione". Il progetto, promosso da Ritrama, OMET, IIT – Istituto Italiano di Tecnologia, ILTI, Ferrarini & Benelli e VDGLab combina innovazione, sostenibilità ed economicità.
La Call era rivolta a progetti strategici di ricerca, sviluppo e innovazione capaci di potenziare gli ecosistemi lombardi, facilitando le relazioni tra imprese e mondo accademico, il trasferimento tecnologico e l'utilizzo di nuove tecnologie. Su 78 domande presentate da pool di organizzazioni di altio profilo, 33 progetti sono stati ammessi al finanziamento regionale, che ammonta a un totale di 114,5 milioni di euro.
Le aziende che sostengono l'iniziativa propongono un'idea innovativa per ridurre significativamente il problema dell'impatto ambientale del packaging dei beni di largo consumo, con risvolti concreti in termini di economicità, etica e sostenibilità ambientale. Due le componenti del progetto:
sviluppo di processi di stampa, etichettatura e confezionamento innovativi, con etichette linerless senza supporto siliconato che riducono gli scarti e i costi di imballaggio e trasporto
realizzazione di rivoluzionarie etichette intelligenti capaci di adattare il messaggio agli stimoli esterni (ad esempio, adattare la scadenza di un prodotto al suo stato di conservazione), responsabilizzando i cittadini sulla tematica ambientale.
Con il progetto i-Label i processi produttivi sono più sostenibili anche grazie alla riduzione dei consumi energetici e alla possibilità di sfruttare inchiostri o resine eco compatibili. Ogni partner sta mettendo a disposizione le proprie competenze distintive per garantire il massimo grado di innovazione ed efficienza in ogni fase progettuale e realizzativa.
Ritrama si occuperà di sviluppare nuovi substrati plastici, ricercando materiali innovativi.
OMET svilupperà i gruppi di laminazione e si dedicherà allo sviluppo delle nuove tecniche di stampa.
ILTI si occuperà dell'applicazione delle etichette ad alte velocità.
Ferrarini&Benelli dei trattamenti Corona e Plasma per aumentare l'energia superficiale dei substrati.
VDGLab si dedicherà allo studio del sistema di Smart Curing.
IIT svilupperà processi con laser ultraveloci da integrare nelle tecniche di stampa e, insieme a OMET, si dedicherà allo sviluppo di nuovi processi di stampa di circuiti integrati.
Tutti i partner concorreranno all'attività per lo studio e la realizzazione di etichette elettroniche con processi di stampa roll-to-roll e alla produzione dei primi prototipi di etichette intelligenti.
Fondata in Italia nel 1962, Ritrama, multinazionale italiana leader di settore, è il principale produttore indipendente di materiali autoadesivi in Europa e uno dei protagonisti mondiali. Con oltre 1000 dipendenti e 24 sedi presenti in tutto il mondo, Ritrama propone un'ampia gamma di prodotti raggruppati in 5 divisioni – Roll Label, Graphics, Offset Sheets, Industrial e Polifibra – e unità produttive e centri di R&D in Europa, America (Nord e Sud) e Far East, oltre a una modernissima piattaforma logistica centralizzata presso l'Headquarters di Caponago (vicino a Milano). I prodotti Ritrama trovano applicazione in molteplici settori ad elevata specializzazione o di commodity tra cui la comunicazione visiva, le etichette per i settori alimentare, vinicolo e farmaceutico, il mercato offset e serigrafico, l'etichettatura per applicazioni industriali e l'anticontraffazione. Il gruppo Ritrama vanta una capillare rete di distributori presente in tutto il mondo per garantire localmente una consegna "just in time" dei prodotti.
Il Gruppo OMET è una delle realtà industriali più importanti e dinamiche del Nord Italia. Fondata nel 1963 a Lecco, è attiva nei settori stampa (produzione di macchine in fascia stretta e media per la stampa di etichette e imballaggi flessibili), tissue converting, movimentazione e cosmesi. Oggi conta oltre 350 dipendenti e una solida presenza internazionale in tutti i mercati. Il suo successo è costruito sulla continua ricerca dell'eccellenza e dell'innovazione, e la capacità di mantenere elevati livelli di qualità, affidabilità e servizio al cliente. Da sempre è molto attiva sul fronte della responsabilità sociale, vicina ai suoi collaboratori e al territorio.
ILTI S.r.l. progetta e produce sistemi di etichettatura di alta qualità per ogni settore produttivo. Fondata a Mantova dall'idea di un team con oltre vent'anni di esperienza nel settore, dal 2009 ILTI S.r.l. fornisce soluzioni di etichettatura a grandi imprese internazionali. Know-how, affidabilità ed attenzione al cliente sono tra le chiavi del suo successo, ma l'innovazione è il vero tratto distintivo. Fin dalla sua nascita è infatti alla guida della svolta ecosostenibile nel packaging, e per questo si impegna in una continua ricerca e sviluppo.
Ferrarini & Benelli realizza sistemi di trattamento Corona e Plasma che aumentano la tensione superficiale dei materiali plastici e dei metalli migliorando così l'adesione di inchiostri e adesivi, principalmente nei processi di trasformazione dell'imballaggio flessibile. Da più di 50 anni collabora con i principali costruttori mondiali di linee produttive: sono più di 11.000 i sistemi Ferrarini & Benelli funzionanti in tutto il mondo. Nel 2018 è risultata tra le migliori Pmi lombarde per performance gestionali e la Migliore Piccola Impresa della provincia di Cremona.
VDGLab S.r.l. è una giovane e dinamica start-up, nata nel 2016 a Lecco come spin-off di C&E Group Srl, grazie alla passione e alla dedizione dei soci fondatori nel trasformare solide idee imprenditoriali in prodotti innovati nel campo dell'ottica, dell'elettronica e della sicurezza, per il decennio 2020-2030. Si avvale di un team di ingegneri in grado di progettare e realizzare soluzioni, che rispecchino l'ambiente, attraverso l'applicazione di tecnologie e materiali più efficienti e che seguano i principi del lean thinking, del design-to-cost, del co-design. Ne sono esempio i diversi brevetti sin ora depositati.
L'Istituto Italiano di Tecnologia è un centro di ricerca scientifica istituito per legge nel 2003 dal MIUR e dal MEF, al fine di promuovere l'eccellenza sia nella ricerca di base che nella ricerca applicata, e facilitare lo sviluppo economico a livello nazionale. Le attività scientifiche dell'IIT sono iniziate nel 2006, seguendo un piano strategico multidisciplinare e con un forte approccio al trasferimento tecnologico. La sede principale dell'IIT è a Genova, ma la ricerca viene svolta anche in 11 centri satelliti presenti sul territorio nazionale, e in 2 laboratori negli USA. Al progetto iLabel contribuirà in particolare la linea di ricerca "Printed and Molecular Electronics" (PME), attiva presso il Center for Nano Science and Technology (CNST) di IIT a Milano. PME ha lo scopo di migliorare la conoscenza sulle proprietà opto-elettroniche dei materiali semiconduttori processabili da soluzione, in particolare dei materiali organici coniugati, e di sfruttare al meglio la possibilità di stamparli e applicarli in modo versatile nel campo dell'elettronica flessibile e a larga area.