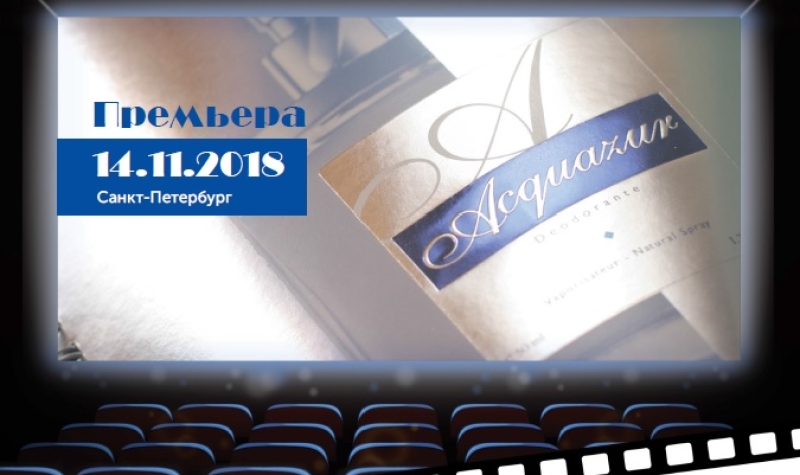 St. Petersburg, OMET to take part at the "Focusing on labels" conference
November 8, 2018
Thursday November, 14th 2018 OMET will be among the speakers of the "Focusing Labels" conference, organized at the Radisson Royal Hotel on Nevsky Prospect in Saint Petersburg city center.
The event, hosting international speakers, is dedicated to the state of the art of label printing technologies and is organized by Double V, a leading supplier of printing consumable materials in Russia (paper, cardboard, foil, bookbinding and self-adhesive materials, films, inks, glues and chemicals).
OMET's speech will concern "Label printing on OMET module machines", describing the high level of innovation and performances of OMET's technology.
Other speakers will be Double V about "Production possibilities", Italian Ritrama about "Self adhesive materials", German Eukalin about "Technology of linerless label". Kurz, German group specialized in print finishing, will speak about "Design solutions. Trends and innovations", and Bilcare, global packaging company, will talk about "Shrink sleeves – step in future".
Printers from Russia, Belarus interested to visit an event are invited to pass a registration at the address gaponovat@omet.it.
---
Saint Petersburg, OMET tra i protagonisti della conferenza "Focusing on labels"
Giovedì 14 novembre 2018 OMET sarà tra i relatori della conferenza "Focusing Labels", organizzata presso il Radisson Royal Hotel situato sulla Prospettiva Nevsky nel cuore di San Pietroburgo.
L'evento, che ospita relatori di livello internazionale, farà il punto sullo stato dell'arte nel settore della stampa di etichette. E' organizzato da Double V, primario fornitore russo di materiali di consumo per la stampa (carta, cartone, alluminio, legatoria e materiali autoadesivi, film, inchiostri, colle e prodotti chimici).
OMET terrà un intervento dal titolo "Stampa di etichette sulle macchine modulari OMET" focalizzando l'attenzione sui livelli di innovazione e di prestazioni raggiunte dalla tecnologia OMET.
Gli altri interventi saranno dedicati a diversi temi: Double V si concentrerà sulle possibilità di produzione nel mercato etichette, l'italiana Ritrama parlerà di materiali autoadesivi, Eukalin, produttore tedesco di adesivi speciali presenterà le nuove tecnologie per le etichette linerless; il gruppo Kurz, specializzato nelle tecnologie di finitura, parlerà di tendenze e innovazioni nelle soluzioni di design. Il gruppo Bilcare, leader globale nel settore del packaging, parlerà invece del futuro delle shrink sleeves.
Gli stampatori di Russia e Bielorussia interessati a partecipare all'evento devono registrarsi scrivendo all'indirizzo gaponovat@omet.it.