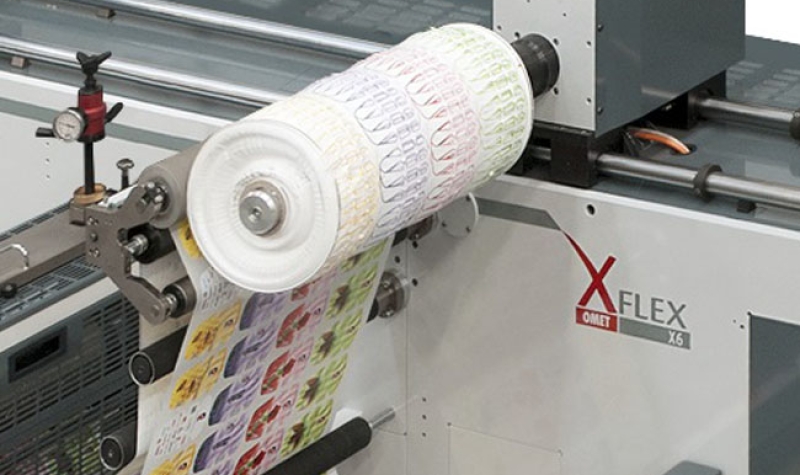 Rock'n'Roll & Easy-Strip: another step towards efficiency
March 8, 2017
Matrix stripping is one of the key steps of the entire label production. Thanks to the new evolution of OMET's renowned Rock'n'Roll stripping system and to the introduction of the new "Easy-Strip" unit, this critical stage has become a real added value to all OMET machines. These two technical solutions allow to increase production speed and keep perfect die-cutting shapes, avoiding any issue caused by special substrates or complex label shapes.
Rock'n'Roll is the unique module designed for the easy removal of matrix stripping waste without interfering on the performance of the machine. Thanks to the new "Dual Function" capability, it can work in two different ways according to the type of substrate and the die-cutting shape: either as contact-style or as tower-style system. This new development makes all OMET's machines even more flexible and efficient, able to overcome a critical soft point typical of the majority of competitor's machines.
The brand new "Easy-Strip" Delam/Relam assembly is an additional unit for an even easier matrix removal operation in self-adhesive labels production. It helps to prevent the matrix from breaking especially with special materials like paper face stock reaching the highest speed of 190 m/min. This particular device is suitable for all OMET narrow-web presses, from iFlex to XFlex X6. It opens and recouples all face stock materials, thus reducing the adhesive strength between the printed substrate and the backing, keeping a constant tension on both layers.
The combination of these two exclusive systems "made in OMET" is the perfect solution to optimize the entire printing process and increase production efficiency, preventing from inconvenient downtimes due to possible matrix breaks.
---
Rock'n'Roll e Easy Strip: da OMET un altro passo verso l'efficienza produttiva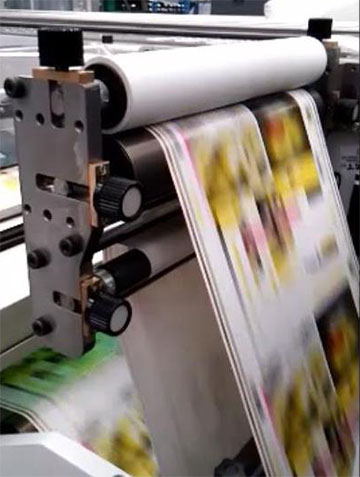 Il processo di sfridatura è uno dei passaggi più delicati nella stampa di etichette. Grazie all'evoluzione del sistema Rock'n'Roll e all'introduzione del nuovo gruppo "Easy-Strip", questo processo è diventato un reale valore aggiunto per tutte le macchine OMET. Si tratta di due soluzioni tecniche che permettono di limitare gli scarti e aumentare la velocità di produzione mantenendo sagomature perfette, risolvendo qualsiasi problema legato all'utilizzo di materiali particolari o alla fustellatura di sagome complesse.
Il sistema Rock'n'Roll è l'esclusivo gruppo di sfridatura standard su tutte le macchine OMET, che permette la rimozione dello scarto dopo la fustellatura senza limitare le prestazioni della macchina. Grazie alla nuova opzione "Dual Function" può funzionare in due modi: non solo come sistema a contatto, ma anche come sistema tradizionale a torretta, in base al tipo di materiale e alla sagoma di fustellatura. Questo recente sviluppo rende l'intera macchina ancora più versatile ed efficiente, capace di superare un grande limite che caratterizza la maggior parte delle macchine concorrenti sul mercato.
Il sistema Apri&Chiudi "Easy-Strip" è un nuovo gruppo addizionale che agevola ulteriormente la sfridatura di tutte le etichette autoadesive, permettendo di aumentare la velocità di produzione ed evitare la rottura dello sfrido specialmente con materiali speciali più critici da fustellare come gli accoppiati in carta adesiva. Questo dispositivo è stato studiato per aprire e chiudere i materiali supportati e ridurre l'adesione tra il supporto siliconato e quello adesivo, mantenendo costante la tensione di entrambi gli strati. Il gruppo può essere montato su tutte le macchine OMET in fascia stretta, dalla iFlex alla X6, e consente di raggiungere la velocità di 190m/minuto, anche con sagome particolarmente difficili.
La combinazione di questi due esclusivi sistemi targati OMET è la perfetta soluzione per ottimizzare i tempi dell'intero processo di stampa e incrementare l'efficienza produttiva, eliminando l'eventualità di sconvenienti fermi macchina dovuti alla rottura dello sfrido.