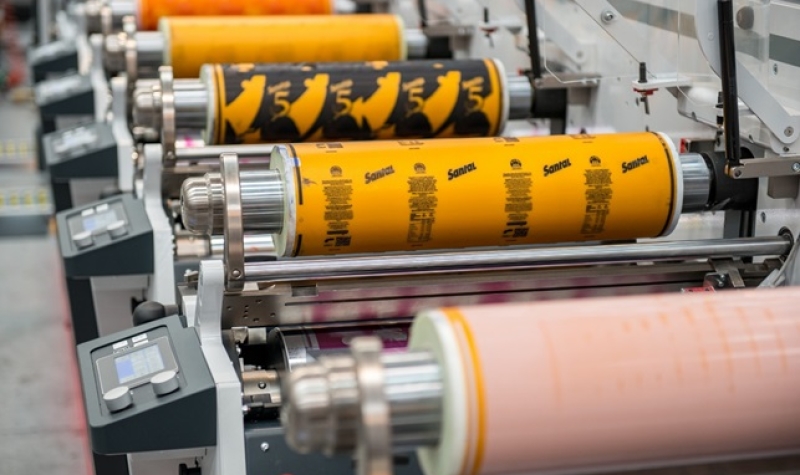 Pure Direct Drive: the secret of a 10 times more precise printing
July 17, 2019
Quality and precision at the highest level for the OMET X6.0: thanks to the Pure Direct Drive technology, the machine reaches the highest level of quality currently on the market for flexo printing, eliminating any imperfection. This revolution has raised the standards of the printing world and has assessed the OMET line as one of the most requested for narrow and mid web labels and packaging.
OMET X6 has been the first flexo machine with the printing stations equipped with "Direct Drive Pure" transmission on the sleeve mandrel, since its presentation in 2007 (and never equaled): this system allows perfect register stability even at the highest production speeds thanks to the "Gearless" concept with sleeve printing.
The Pure Direct Drive technology allows to control the movement without mechanical transmissions between the motor and the mandrel: this allows an absolute precision in the rotation of the printing axis, whatever it involves in terms of register precision, printing quality, dot gain control, and no backlash.
Direct Drive is much more precise and performing than the classic application used on the other printing machines for labels and flexible packaging, based on a low back lash gearbox. Considering figures, the Pure Direct Drive technology allow the machine to be 10 times more precise, reducing the play on the cliché to +/- 0.004 mm for 12″ formats (instead of +/- 0.042 mm, universally considered the standard for machines with precision reducer), and a play of +/- 0.008 mm for 24″ formats (instead of +/- 0.084 mm for machines that do not have Direct Drive).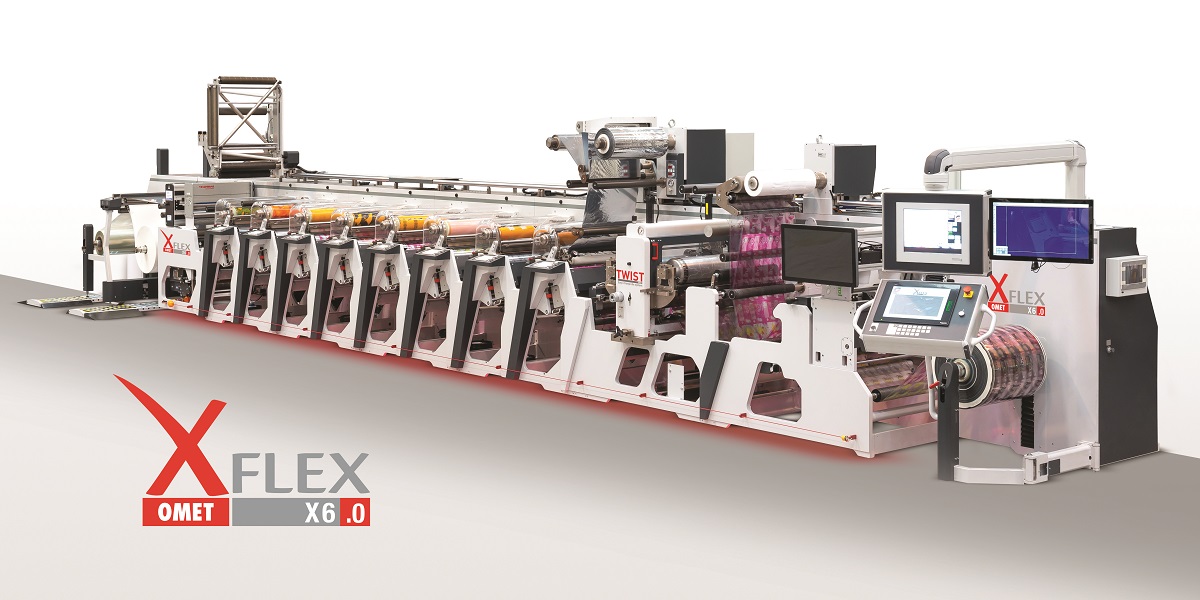 ---
Direct Drive Pura: il segreto per una stampa 10 volte più precisa
Qualità e precisione ai massimi livelli per la OMET X6.0: grazie alla tecnologia Direct Drive Pura, la macchina raggiunge il massimo livello di qualità attualmente sul mercato per la stampa flexo, eliminando ogni minima imperfezione. Una rivoluzione che ha alzato il livello degli standard nel mondo della stampa e ha permesso alla linea di affermarsi tra le più richieste per packaging ed etichette in fascia stretta e media.
La OMET X6 è stata la prima macchina flexo, fin dalla sua presentazione nel 2007, (e tuttora non eguagliata) dotata di stazioni di stampa con trasmissione "Direct Drive Pura" sul mandrino porta sleeve: un sistema che permette di ottenere una perfetta stabilità di registro anche alla massima velocità di produzione grazie al concetto "Gearless" con stampa a maniche.
La vera tecnologia Direct Drive Pura permette di controllare il movimento senza impiegare trasmissioni meccaniche interposte fra motore e mandrino: ciò permette una precisione assoluta nella rotazione dell'asse di stampa, con tutto quanto ne consegue in termini di precisione di registro, qualità di stampa, controllo dot gain, barrature.
Il sistema è molto più preciso e performante dell'applicazione classica presente nel resto delle macchine da stampa per etichette e imballaggi flessibili, basata su un riduttore di precisione. Numeri alla mano, con la tecnologia Direct Drive pura, la macchina risulta essere 10 volte più precisa, permettendo di ridurre il gioco sul cliché a  +/- 0,004 mm per formati 12" (contro un gioco di +/- 0,042 mm, universalmente lo standard per macchine con riduttore di precisione), e un gioco di +/- 0,008 mm per formati 24" (contro un gioco di +/- 0,084 mm per le macchine che non dispongono di Direct Drive).