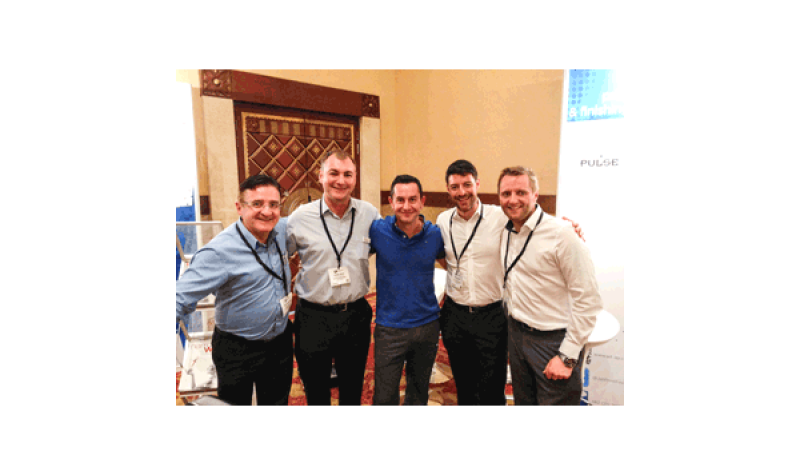 Paolo Grasso, OMET Area Manager reports from Label Summit Indonesia 2014
July 7, 2014
Label Summit Indonesia 2014 turned out to be a quite interesting event held in one of the most exciting business areas nowadays. Indonesia, with more than 300,000 people and a population growth rate estimated in 1,12, is a fast growing market determined to improve and invest in new technologies. The label industry is still dominated by old letterpress equipment but there are now recent flexo installations which will soon grab the most of the growing needs of the printing industry.
Few major players are already well equipped with state-of-the-art flexo technology, though they still look for expansion. Self-adhesive is not the only industry that seems capable of answering to the trends of differentiation and extreme product customization. Also shrink sleeves and IML labels are benefiting from the use of flexo narrow-web machines in the Indonesian market (while in the neighbour countries rotogravure still dominates for film printing).
At Label Summit 2014, OMET announced its partnership with Jet Technologies. The company, led by John Malki, has just established in Indonesia but counts on more than 20 years of experience in the graphic arts supplies in Australia. Jet Technologies has been capable to get noticed in less than a year and create its 'own spot' in the Indonesian supply chain of machines, tools and consumables. OMET and Jet Technologies, together with the other suppliers represented, form a perfect mix of technology, values and friendship in such an enthusiastic industry.
At OMET, we strongly believe that in a few months we will see further installations of label presses thanks to the new partnership with Jet Technologies. Meanwhile, existing customers such as PT Arisu in Surabaya will continue to enjoy state-of-the-art service provided by OMET and Jet. We all look forward to meeting our local partners and good friends in Indonesia again in 2016!