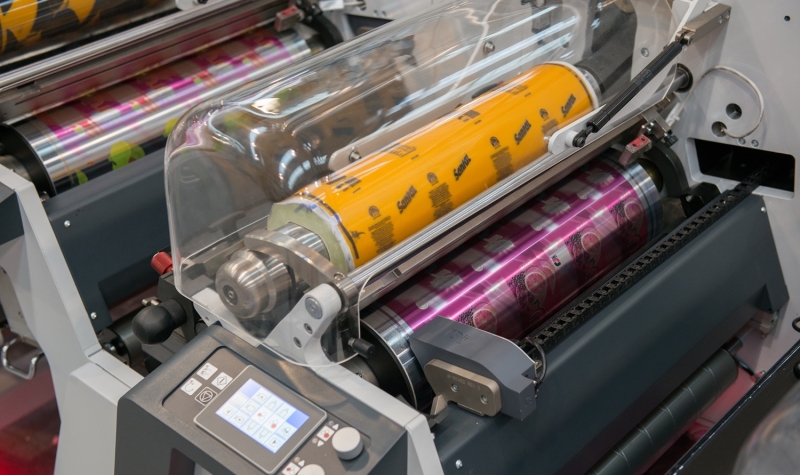 OMET X6.0: print in perfect register in less than 10 meters
May 23, 2019
The increasingly digitalized printing process of the OMET X6.0 allows printers to heavily reduce waste of time and material usually needed to start a new job.
Several feedbacks from users have confirmed the exceptional performance of the new OMET X6.0: the line can get into perfect register in less than 10 meters when starting a new job. This result comes from a combination of special functions patented by OMET to provide more production flexibility and to ease operations of set-up, job changing and registration, drastically reducing expensive production downtimes for customers. The operator gets the maximum performance with the minimum effort.
Thanks to the automatic on-the-fly change, the printing units get adjustment independently, finding immediately the right printing position. The combination with the Multivision system allows color by color registration in real time with no additional waste thanks to set of Smart Cameras, one on each flexo unit.
These two systems are enhanced by the Cruise Control, which allows the automatic positioning of the printing pressures at every change of speed, substrate thickness and repeat length.
The "No Panic" function gives also the possibility to automatically reset the printing pressures and return to the initial settings by pushing a simple button, without need of manual intervention.
These automations led to a huge step forward in the digitization of the printing process and the ease of use of the machine for operators.
---
OMET X6.0: stampa a registro con soli 10 metri di scarto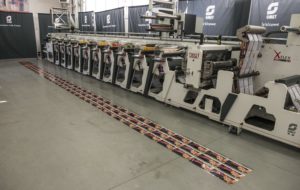 Il processo di stampa sempre più digitalizzato della OMET X6.0 permette allo stampatore di ridurre enormemente il tempo e lo scarto necessario per l'avviamento di un nuovo lavoro.
Numerosi riscontri da parte degli utilizzatori hanno confermato le performance eccezionali della nuova OMET X6.0: la macchina è infatti in grado di andare a registro in soli 10 metri con un nuovo lavoro di stampa. Il risultato è frutto di una combinazione di funzioni speciali brevettate da OMET che permettono di dare al cliente maggior flessibilità produttiva, semplificando le operazioni di set-up di cambio lavoro e messa a registro, riducendo drasticamente i tempi morti in produzione. L'operatore ottiene il massimo delle performance con il minimo sforzo possibile.
Infatti, grazie al sistema automatico di aggancio al volo, le unità di stampa si fasano autonomamente tra di loro, trovando immediatamente la posizione di stampa. La combinazione con il sistema Multivision consente la messa a registro in tempo reale, colore per colore, senza creare alcuno scarto supplementare grazie a una serie di videocamere "smart" posizionate su ogni unità Flexo.
Ai due sistemi si aggiunge il Cruise Control, che permette di correggere autonomamente le pressioni di stampa al variare della velocità, dello spessore del materiale, dello sviluppo stampa.
La funzione "No Panic" permette inoltre di riposizionare automaticamente le pressioni di stampa al punto zero, semplicemente premendo un pulsante, senza necessità di intervento manuale da parte dell'operatore.
Queste automazioni hanno portato ad un enorme passo in avanti nella digitalizzazione del processo di stampa e nella semplificazione del lavoro dell'operatore.