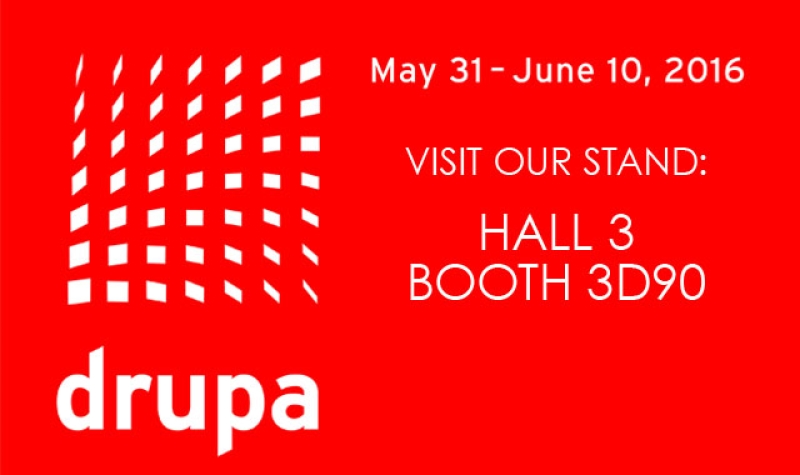 OMET with three machines at Drupa 2016
April 22, 2016
For over 60 years, Drupa has been showcasing the industry trends, defining technical innovations and technology improvements that will leave their mark for years to come.
In the 2016 edition of the most important international trade fair of the graphic art industry, OMET will show its top 3 presses for label and packaging printing industry, confirming once again its vocation for innovation and its leadership in the market.
Do not miss the opportunity of visiting OMET stand D90 in Hall 3 and attending to special live demonstrations of our most innovative solutions for mid and narrow web flexo print.
Three times OMET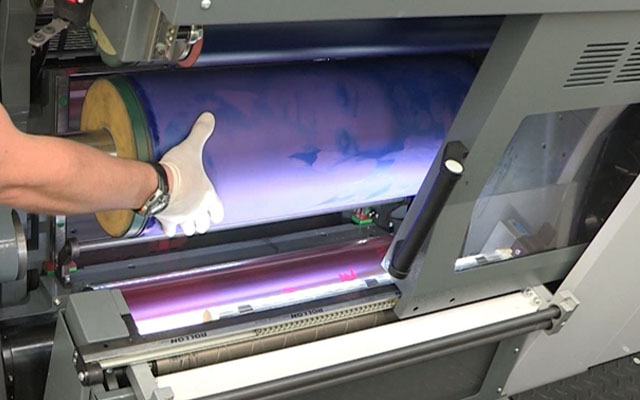 Varyflex V2 850 Offset Sleeve
Efficiency, speed, quality and flexibility: these are the key characteristics of the new Varyflex V2 Offset 850 with Electron-Beam drying system that OMET will present at Drupa 2016.
The best solution for the flexible packaging printing, designed to make the most of the combination between the new offset units with sleeves system patented by OMET and flexo printing technology.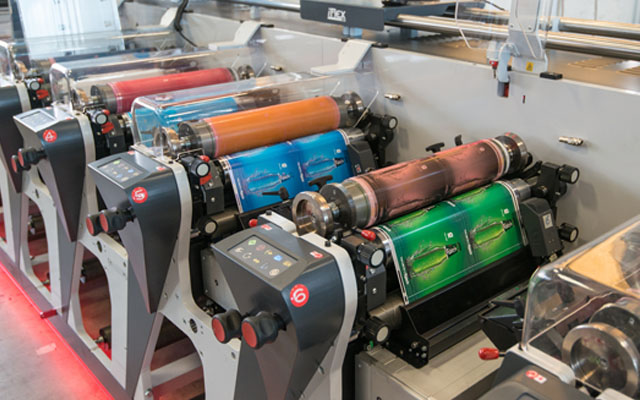 iFlex 370
In light of the huge success throughout 2015, OMET has decided to present iFlex performances also at DRUPA 2016, to show all the potentialities offered by its smartest technological innovation, like iLight laser pre-registration system and iVision register adjustment and control.
The new OMET label printing press, whose high-tech features astonished everyone during the latest Labelexpo, will be one of the main attraction of the entire exhibition.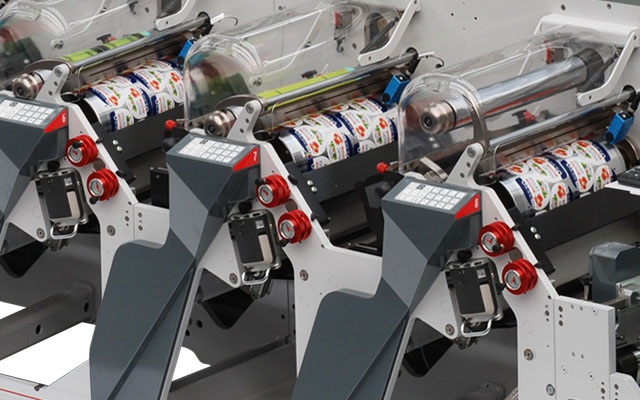 Xflex X6 430
OMET best-selling machine in the whole world, the technological point of reference for narrow web flexo print, will once again be part of a revolution in the label printing and finishing sector, thanks to the collaboration with Landa, the world leader company in innovation and development of new technologies.
The revolutionary Nano-Metallography™ technology will be shown for the first time on XFlex X6 at Landa's stand. Do not miss it!
---
OMET con tre macchine a Drupa 2016
Per oltre 60 anni, Drupa ha definito i trend del mercato dando spazio alle innovazioni tecnologiche che hanno lasciato il segno negli anni a venire.
Nell'edizione 2016 della più importante fiera internazionale dedicata all'industria delle arti grafiche, OMET esporrà tre macchine da stampa che rispondono alle esigenze del settore del packaging e della produzione di etichette, confermando ancora una volta la propria vocazione all'innovazione e la propria leadership nel mercato.
Non perdere l'occasione di visitare lo stand OMET D90 hall 3 e di assistere alle dimostrazioni delle migliori innovazioni per il mondo della stampa mid-narrow web.
Tre volte OMET
Varyflex V2 Offset 850
Efficienza, velocità, qualità e flessibilità: queste le parole chiave che identificano la nuova Varyflex V2 Offset 850 con sistema di asciugamento Electron Beam, che OMET presenterà a Drupa 2016.
Una macchina modulare progettata e sviluppata per servire il settore del packaging, pensata per valorizzare al meglio i gruppi stampa offset a sleeve brevettati da OMET abbinabili alla tecnologia di stampa flessografica.
iFLEX 370
Alla luce del grande successo riscontrato nel corso del 2015, OMET ha deciso di presentare la iFlex anche ai visitatori di DRUPA 2016, dando dimostrazione di tutte le sue peculiarità tecnologiche, come iLight, il primo pre-registro a laser, e iVision, il sistema intelligente di messa a registro.
La nuova macchina da stampa per etichette, che con la sua tecnologia semplice ma innovativa ha stupito tutti durante l'ultima Labelexpo, sarà senza dubbio tra le attrazioni più interessanti dell'intera esposizione.
Xflex X6 430
La macchina OMET più venduta nel mondo, il punto di riferimento tecnologico della stampa flexo su nastro stretto, sarà ancora una volta protagonista di una rivoluzione settore della stampa e della nobilitazione grazie alla collaborazione con Landa, l'azienda leader nel campo dell'innovazione e dello sviluppo tecnologico.
La nuova tecnologia Nano-Metallography™ verrà mostrata per la prima volta sulla XFlex X6 Omet presso lo stand Landa, con una serie di imperdibili dimostrazioni live.