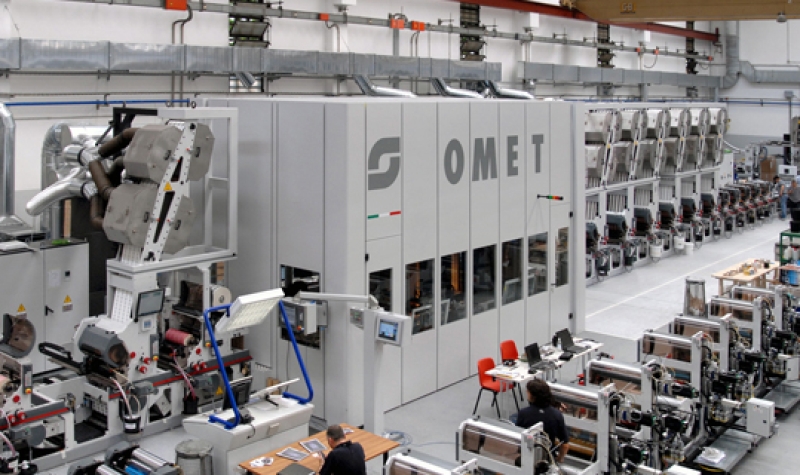 Omet wins the challenge of Chinese 'Scratch and Win'
November 15, 2011
OMET secured in 2010 an important order to make the 'Scratch and Win' tickets used by the second largest lottery in the Chinese market. Suppliers with the ability to manufacture a machine for this kind of work are few and far between, especially with regard to the technical competence to resolve the problems likely to be encountered in meeting the required high quality standard of performance demanded by this customer, which is part of a leading international group.
"Tests with special inks were carried out on the OMET press, and it met all the required parameters," explained Sales and Marketing Director Marco Calcagni. "The customer recognised the quality of our technology throughout the negotiation, as well as our management skills in handling the launch of such a valuable project. They particularly complimented Omet's production team for the work it carried out in defining all the technical, electronic and mechanical terms and specifications," he added.
The installation, whose final acceptance was signed in 2011, is composed of two machines, the largest of which is 56 metres long. The line is capable of running at speeds up to 200m/min on triple shift operation. This will guarantee the volume of tickets needed to supply such a large market as China that is fast growing and very well developed in the games and gaming sectors of the market. The press is really a print and game management integrated system, combining different technologies: UV flexo, water base flexo, UV offset and digital ink jet. It is a complex and comprehensive tool for security printing in the instant lottery sector, where even though the product is relatively simple to produce, it still has a very high intrinsic value, far greater than paper money itself. Printing is 100% inspected to guarantee that no error, double, or missing ticket reaches the marketplace. That's why the tickets must be individually monitored, identified through a barcode, stored, destroyed, and then reprinted. OMET technology handles the entire process, from conception of the game and printing, right up to the final safety control in the finishing processes of the various versions required.
Similar, or simpler configurations are also suitable for local lottery and game production, or telephone or scratch up cards.
Click here to view the video of Varyflex V2 "Scratch and Win" press