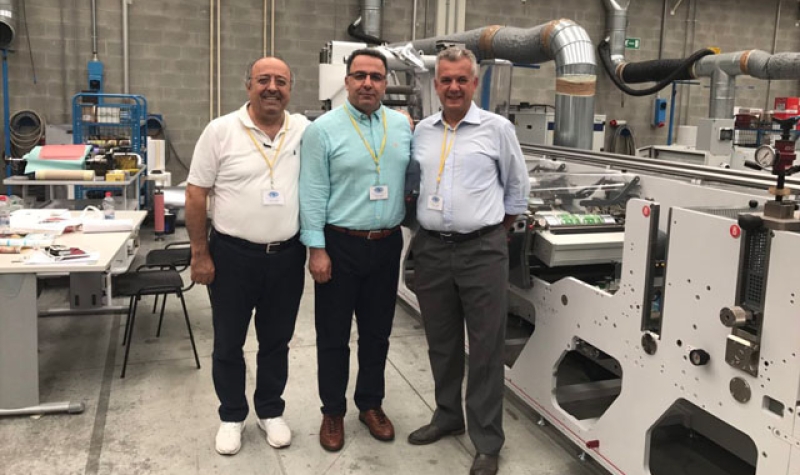 OMET to enter the iranian market
August 4, 2017
At the beginning of 2017, thanks to a fiscal policy of tax reduction, the Iranian market opened the doors to foreign companies. Only a few months later OMET technology left its mark with 2 important sales to two leading printers: an XFlex X4 37 to Azin Naghshe Doran, the first OMET press installed in Iran, and an iFlex 370 ordered in July by Kamel Barchasb, one of the major label printers in this market. Both these customers produce self-adhesive labels for different end-use markets, especially for food, cosmetics and industrial sectors.
The two agreements are the result of the excellent job made by the Turkish agent Naim Yavuz, who has been working for OMET for 15 years and now he has become the responsible for the Iranian market with an office on the spot. Iran hides huge economical potentialities and, according to recent studies, it is destined to become one of the key markets in the whole industry.
---

OMET entra in Iran
A pochi mesi dall'apertura del mercato iraniano e dall'abbassamento delle sanzioni avvenuto all'inizio del 2017, la tecnologia OMET ha già fatto breccia in Iran. Due le linee vendute ad importanti stampatori locali, una delle quali già in fase di installazione: si tratta della X4 370 di Azin Naghshe Doran, prima macchina OMET installata in Iran.
L'altra è una OMET iFlex 370, acquistata nel mese di luglio da Kamel Barchasb, uno dei maggiori etichettifici iraniani. Entrambi gli stampatori producono etichette autoadesive per diversi settori, in particolare alimentare, cosmetico, industriale.
I due contratti sono frutto del lavoro sul territorio dell'agente turco Naim Yavuz che da 15 anni lavora in partnership con OMET e ora ha iniziato ad occuparsi del mercato iraniano con un ufficio locale: si tratta di un'area ad elevato potenziale che, secondo recenti studi, potrebbe diventare uno dei più importanti sbocchi del settore.