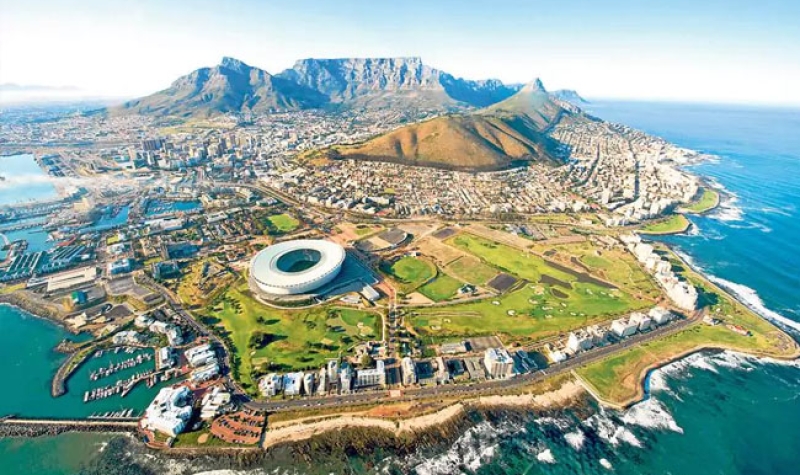 OMET to collaborate with a new agency in South Africa
November 9, 2017
Starting from 1st November, The company Ipex begins its partnership with OMET as official referent for the South African market. Founded in 1963, exactly the same year as OMET, Ipex is a well-known entity in the local market for printing and converting machinery.
Ipex operates from three business hubs in South Africa (Johannesburg, Durban and Cape Town) and manages brands of world leading printing, converting, finishing and label machinery suppliers. It also provides service and maintenance for the printing and associated industries throughout Southern Africa.
Sergio Villa, OMET Area Manager comments: "The collaboration with such an important organization represents for OMET the starting point of a further growth in the South African market. It is a natural step forward in the global development and expansion carried on by OMET in the last decade".
The choice of Ipex is based also on common goals and values. This is what Ipex's mission claims: "Providing our customers with excellent one-to-one relationships, un-compromised service and extensive product and industry knowledge as well as providing technical service and support to users of this equipment in Southern Africa. We place emphasis on ethical business practices and pride ourselves on being an equal opportunity company".
Links www.ipex.co.za
---
Nuovo agente OMET in Sudafrica
A partire dal 1 novembre, la Ipex di Johannesburg entra a far parte della rete agenti OMET come riferimento per il Sud Africa. Fondata nel 1963, esattamente come OMET, Ipex è una realtà storica e affermata sul mercato locale delle macchine da stampa.
Ipex opera su tre sedi (Johannesburg, Cape Town e Durban) e gestisce i più noti marchi del settore nel campo delle etichette, del packaging e del converting. Offre inoltre un servizio di assistenza capillare e molto competente dal punto di vista tecnico in tutto il Paese.
"La collaborazione con questa importante realtà pone le basi per la crescita della OMET in Sudafrica, dove sono già operative da alcuni anni 4 nostre macchine – commenta Sergio Villa, Area Manager OMET –. E' un passo avanti nel percorso di sviluppo ed espansione che OMET sta registrando a livello mondiale".
La scelta di Ipex si basa anche su una condivisione di valori di fondo. "Costruiamo per i nostri clienti relazioni one-to-one nel mercato locale  –  recita la mission di Ipex – garantiamo ampia conoscenza del prodotto e dell'industria e forniamo assistenza tecnica a coloro che utilizzano le loro macchine in tutto il territorio sudafricano. Il nostro è un servizio di qualità, senza compromessi, con grande attenzione all'etica e alle pari opportunità".
Links www.ipex.co.za