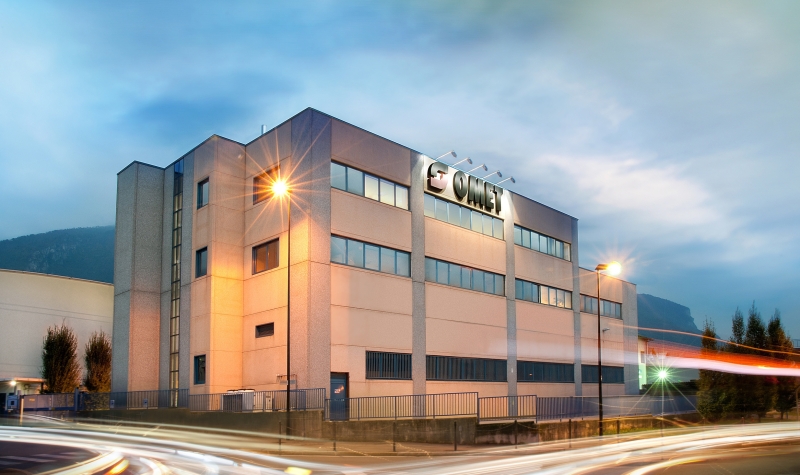 OMET takes measures to continue working during the Coronavirus emergency
March 19, 2020
Following the Coronavirus emergency and the consequent restrictive measures adopted by the Italian Government to limit the spread of the virus, OMET has taken the necessary measures to guarantee the safety of its employees and collaborators.
The production department and the customer service continue to work regularly with the due precautions. All the office personnel have been enabled for smart working, therefore OMET guarantees answers and information with standard times.
Demos of OMET machines for customers are conducted live on-demand through specific online platforms.
In Lombardy there are currently no restrictions on exportations, but the departure of Italian citizens to other countries is banned. For this reason, OMET has asked technicians of the representative offices located around the world to intervene for installations or repairs at customer sites.
We are very impressed with all the support and concern messages we have received from our customers, partners and associates from all over the world, and we thank you for your thoughts and best wishes. We answer with the same wishes, hoping that this global emergency can be overcome in a short time. Please be understanding and take care.
---
OMET adotta misure per continuare a lavorare durante l'emergenza Coronavirus
In seguito all'emergenza coronavirus e alle conseguenti misure restrittive attuate dal Governo italiano per limitare il contagio alla popolazione, OMET ha adottato le necessarie misure per garantire la sicurezza dei propri dipendenti e collaboratori.
Il reparto produttivo e l'assistenza clienti continuano a funzionare regolarmente, adottando le dovute precauzioni. Tutto il personale possibile è stato messo in condizione di lavorare in smart working, pertanto OMET garantisce risposte e informazioni in tempi standard a tutti coloro che ci contatteranno.
Le dimostrazioni dei macchinari OMET ai clienti vengono condotte live on-demand mediante l'utilizzo di specifiche piattaforme di condivisione.
In Lombardia non esistono attualmente restrizioni alla fornitura di merci all'estero, ma è proibita la partenza dei cittadini italiani verso altri Paesi. Per questo motivo, OMET ha incaricato i tecnici degli uffici di rappresentanza negli altri Paesi di intervenire per installazioni o riparazioni presso i clienti.
Siamo molto colpiti da tutti i messaggi di supporto e preoccupazione che abbiamo ricevuto dai nostri clienti, partner e collaboratori da tutto il mondo, e ringraziamo per i vostri pensieri e i vostri auguri. Contraccambiamo gli auguri, sperando che questa emergenza globale possa essere superata in breve tempo. Sperando nella vostra comprensione vi preghiamo di prestare attenzione alla salute.