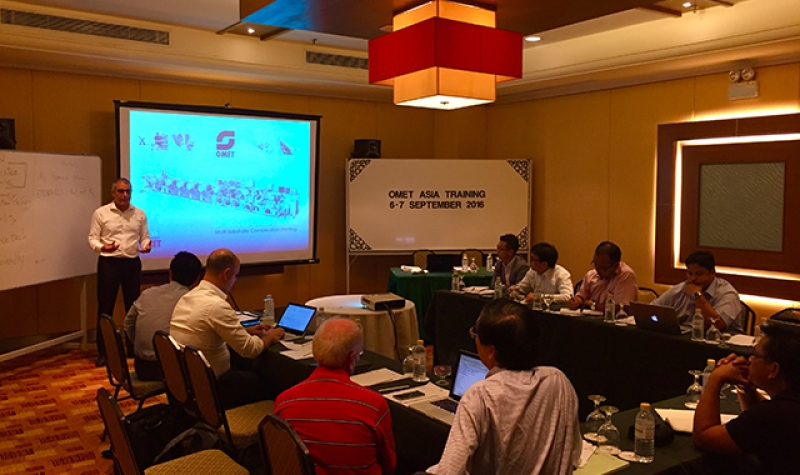 Omet SE Asia sales conference a success
September 13, 2016
The Omet SE Asia sales network held their very first sales conference, held in Kuala Lumpur.
With participants from the region, including Indonesia, Singapore, China, Philippines, Taiwan and Korea, the conference focused on Omet's broad range of solutions for labels and packaging.
Led by Paolo Grasso, the conference is one more example of Omet's dedication to better serving the client base in Asia.
Jet Technologies Indonesia, Omet partner for Indonesia, was present with three participants including Jack Malki, Ahmad Sopian and Anom Karnowo.
With a number of machines on order for the region, 2017 and beyond promises to be an exciting year for Omet in the region.