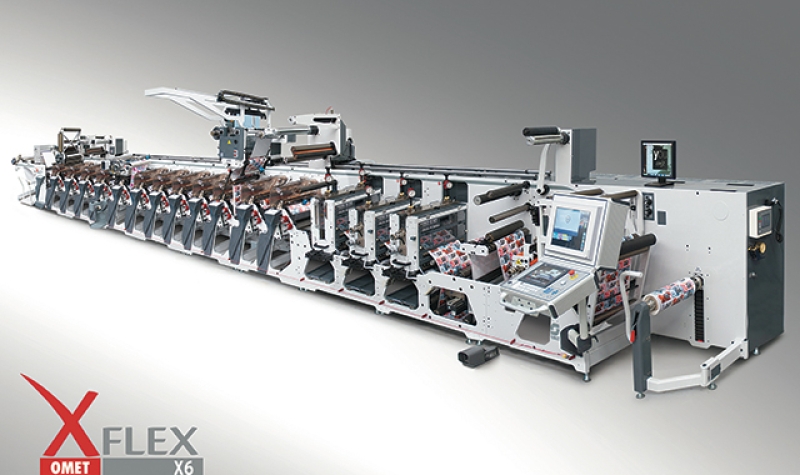 OMET reaches a new milestone: 1500 machines installed worldwide
August 1, 2016
A great result and a new milestone reached thanks to OMET's high quality and reliability recognized by the international market of label and packaging printers.
Since 1963, Omet's commitment in designing and manufacturing printing machines for labels and flexible packaging, with a constant look at new solutions and improvements, has led the company to achieve great responses and growing interest from the market over the years. Until now, when we are pleased to communicate with enthusiasm and pride the achievement of 1,500 machines installed.
The achievement of this milestone is not only thanks to the high quality of the machines and their undisputed technological level, but also the contribution of a widespread customer assistance service, the global presence with offices in Spain, America, China and openness to new emerging markets. A winning approach that convinced the market and led to a constant increase in Omet machines installations, with steady growth of 10% over the past five years.
This achievement is a new incentive to continue on the path of research and technological innovation, to constantly provide the market with new solutions that can guide the choices of customers and competitors.
---
OMET raggiunge un nuovo importante traguardo: 1500 macchine installate nel mondo
Un grande risultato ed un nuovo traguardo raggiunto grazie all'alta qualità e massima affidabilità riconosciuta ad OMET dal mercato internazionale degli stampatori di etichette e packaging flessibile.
L'impegno con cui OMET dal 1963 progetta e realizza macchine da stampa per etichette e packaging flessibili, ricercando e sviluppando costantemente nuove soluzioni e miglioramenti, ha portato l'azienda ad ottenere nel corso degli anni sempre ottime risposte dal mercato, arrivando oggi a comunicare con entusiasmo e orgoglio il raggiungimento del traguardo di 1500 macchine installate.
Non solo l'alta qualità delle macchine prodotte e l'indiscussa innovazione tecnologica che le contraddistingue, a consentire il raggiungimento di questo importante traguardo contribuiscono anche un servizio di assistenza capillare, la presenza di OMET sul territorio con sedi in Spagna, America, Cina e l'apertura a nuovi mercati emergenti. Un approccio vincente che ha convinto il mercato e ha portato ad incrementare continuamente il numero di macchine OMET installate, con una crescita costante negli ultimi cinque anni del 10% sulle vendite.
Il traguardo raggiunto è un nuovo stimolo per proseguire sulla strada della ricerca e dell'innovazione tecnologica, per proporre al mercato sempre nuove soluzioni e macchine da stampa capaci di guidare anche le scelte della concorrenza.