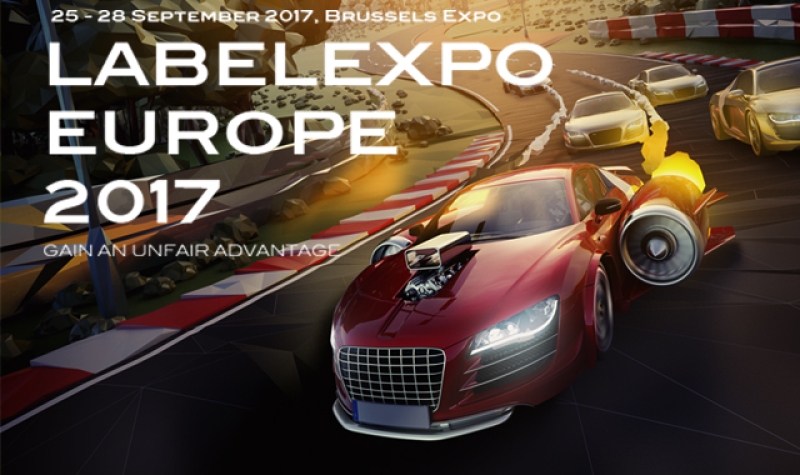 OMET presses in Labelexpo 2017
July 31, 2017
XFlex X6.0, iFlex and XFlex X6 Offset, upgraded according to "industry 4.0" drivers. This is OMET choice for 2017 edition of Labelexpo Europe, the most important trade fair in label printing world. Three lines will be displayed with live demonstrations to surprise with extraordinary technology level, versatility and completeness.
Digitalization, interconnection, remote control, high precision diagnostics: these are the main principles that are leading the industry into the future as well as the guidelines of OMET strategic planning, to be always a step forward in the market and provide printers with the chance to do the same.
The star is certainly the new XFlex X6.0, which is going to set higher standards in technology and automation by preserving the strong points that made XFlex X6 the best narrow-web platform of the last 10 years.
Furthermore, OMET will present new iFlex with chill rollers, which is revolutionizing with his versatility the label printing presses concept. The third line in exposition will be the XFlex X6 Offset, hybrid printing press with Easy Sleeve Format Change, dedicated to the big label printers of flexible packaging and high-quality labels, especially for the wine and spirits sector.
OMET presses and many other innovative proposals will be presented in hall 6, where it will be also possible to attend high quality printing demonstration with quick jobs changeover.

OMET Labelexpo 2017, redefining perfection.
Stand C49-C53, Hall 6
---
Ecco le tre linee OMET a Labelexpo 2017
XFlex X6.0, iFlex e XFlex X6 Offset, potenziate secondo i driver dell'industria 4.0. Ecco la scelta OMET per l'edizione 2017 di Labelexpo Europe, la fiera più importante nel mondo della stampa di etichette. Tre macchine simbolo con cui OMET vuole sorprendere per lo straordinario livello di tecnologia, versatilità e completezza della propria offerta.
Digitalizzazione, interconnessione, controllo da remoto, diagnostica ad alta precisione: i concetti verso cui si sta orientando il mondo dell'industria sono da tempo le linee guida della progettazione OMET, che vuole essere sempre un passo avanti sul mercato e dare ai propri clienti la possibilità di fare lo stesso.
Il prodotto di punta protagonista a Labelexpo sarà sicuramente la XFlex X6.0: una linea che alza l'asticella dell'innovazione conservando i punti forti che hanno reso la XFlex X6 la migliore piattaforma a fascia stretta degli ultimi 10 anni. OMET presenterà inoltre la nuova iFlex con tamburi di raffreddamento specifici, una linea che con la sua versatilità sta rivoluzionando il concetto di stampa per etichette. La terza macchina in esposizione sarà la XFlex X6 Offset, macchina da stampa ibrida con cambio maniche automatico che si rivolge principalmente ai grandi stampatori di imballaggi flessibili ed etichette d'alta qualità dedicate in particolare al settore wine & spirits.
Le tre linee OMET saranno allo stand C49-C53 nel padiglione 6, dove sarà possibile assistere a reali dimostrazioni di stampa di altissima qualità con cambi lavoro in tempi rapidi.
OMET Labelexpo 2017, redefining perfection.
Stand C49-C53, Padiglione 6