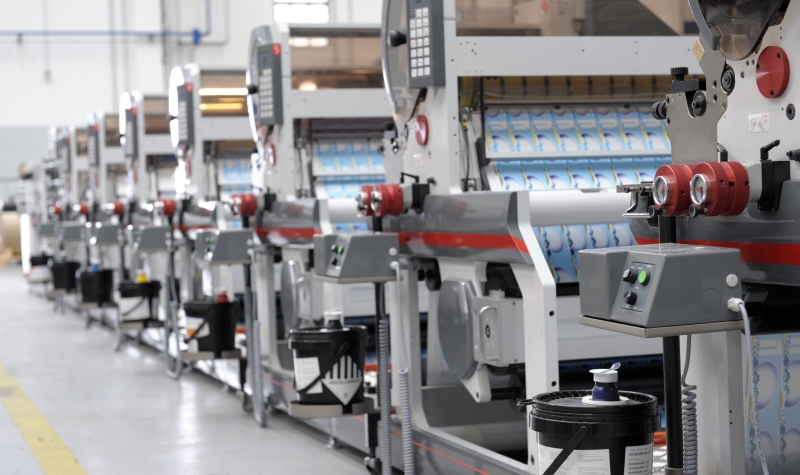 OMET Partners with ICI to Advance Printable Electronics
August 12, 2014
OMET, Lecco, Italy, and Matik, OMET's North American distributor, announce the start of a partnership agreement with the Printability and Graphic Communications Institute (ICI) Montreal, QC, Canada. OMET will supply ICI's laboratories with a new state-of-the-art combination printing press, OMET Varyflex V2, will use to develop and prototype production solutions in the rapidly emerging field of printable electronics.
Printable electronics includes all electronics systems, subsystems, and components produced using low-cost coating, patterning, and printing processes with inorganic and organic materials.
Company says the potential global market for printable electronics is large and growing quickly, with a diversity of applications including flexible solar cells, batteries, and sensors. Additional possible applications include lighting products, smart packaging and displays, most of which can be produced by a combination of printing processes onto a flexible substrate.
"OMET's partnership with ICI provides the opportunity to advance printed electronics and explore new applications that can be adapted globally," says Steven Leibin, executive VP, business development, Matik. "These developments will benefit many industries and companies within North America."
Reportedly, the adoption of printing technologies to produce flexible electronic circuits will greatly reduce costs, as well as deliver faster product development and speed to market. Also, the ability to develop new products using conventional printing mediums offers great value to the printed-electronics industry.
OMET will adapt standard features of its press to the specific requirements of the new printed-electronics market. Company says the OMET press will offer ICI exceptional configuration flexibility and the capability to test and develop current and future printed-electronics applications.
ICI will also offer research facilities and expertise to its clients and partners to bring new printable-electronics products and processes to market quickly and efficiently.