Omet keeps on growing with a new 3.000 sqm production site
November 9, 2016
Omet has opened a brand new production site a few kilometers far from Lecco, dedicated to assembling and testing of XFlex X6 line.
Constant growth and high customer satisfaction pushed Omet to invest in a new production facility, to better cope with growing amount of orders and considerable increase in business turnover.
Automatic vertical storage and a production area perfectly equipped with last generation organizing technologies are the most interesting peculiarities about this high-efficient facility, which will assure precision and quality to the entire productive process.
"Despite the economy is still recovering from the crisis – stated Marco Calcagni, Omet Commercial Director – our company continues its growth, creating value and offering employment. The market has been providing us with important orders, both quantitatively and qualitatively, which is a boost in confidence for the future"
---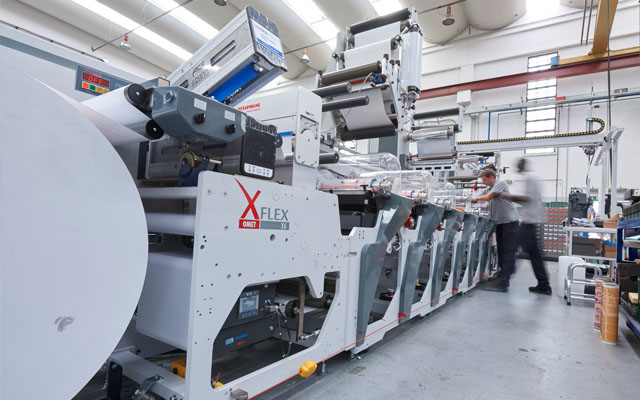 Omet, la crescita continua: aperta nuova sede produttiva di 3.000 mq
Omet apre una nuova unità produttiva a pochi km da LECCO dedicata all'assemblaggio e collaudo delle linea da stampa XFlex X6.
E' la continua crescita, la soddisfazione della clientela che ha spinto Omet ad investire in una nuova unità produttiva in grado di sostenere l'aumento del volume d'affari nel settore delle macchine da stampa.
Magazzini verticali automatici, spazi produttivi equipaggiati di tutte le nuove tecnologie organizzative sono le peculiarità di questo efficiente reparto che assicurerà precisione e qualità a tutto il processo produttivo.
"In un momento in cui l'economia sta ancora risentendo della crisi – ha detto Marco Calcagni, direttore commerciale di Omet – la nostra azienda continua a creare valore e nuovi posti di lavoro. Dal mercato arrivano commesse importanti che ci danno molta fiducia per il futuro".