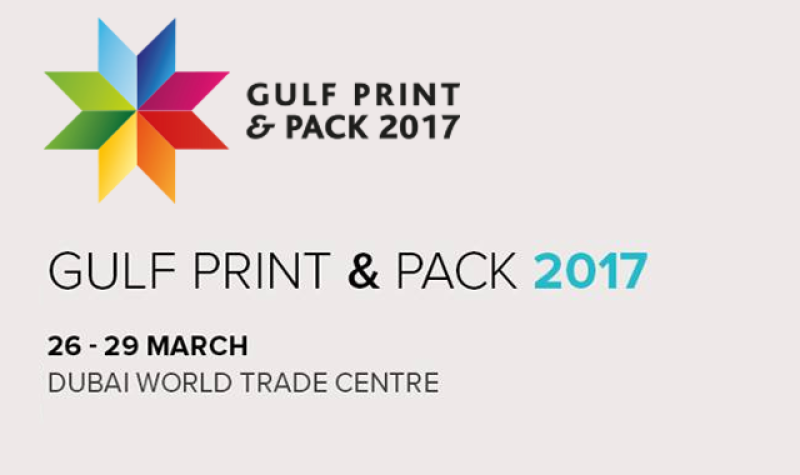 OMET in Middle-East for Gulf Print & Pack 2017
March 2, 2017
For the 4th time OMET will be one of the most important exhibitors at the Gulf Print & Pack 2017, the main trade fair for all the players of packaging and printing business in North Africa and Middle East. The exhibition is expected to gather more than 300 exhibitors and 12.000 visitors at the Dubai World Trade Centre, where OMET will be represented by its agency Printech Middle East.
"OMET has already installed more than 20 machines in Middle East – explains Mr. Paolo Grasso, OMET's sales manager – and Gulf Print & Pack is a good opportunity to keep in close contact with all the players of this market: it attracts visitors from all around the area, not only from Arabian countries but also from Iran and Turkey. It is undoubtedly the most important event in the whole area in terms of technological offer. Despite the harsh geopolitical and economic crisis, the Middle-East market has been experiencing an ever-growing trend creating many business opportunities especially in the food sector, with a constant look to Dubai Expo 2020".
"The trade fair is realistic index of the economical trust in the market – claims Mr. Michael Hodge, sales director of Gulf Print & Pack -. This year we are going to have a bigger space dedicated to the exhibitors and many new products ready to be launched. Smithers Pira's forecast about Middle East region appears to be very positive with a turnover of more than $ 24 billion in 2017 for the printing sector.
In the evening of Monday 27, OMET's agent Printech Middle East has organized an interesting seminar dedicated to the in-mold labeling, the constantly crowing technology allowing for the label application during the packaging printing process. More than 50 people will participate to the meeting, which will be held at the Novotel Hotel, close to the exhibition hall, from 18.30 to 21.30, followed by cocktail party and buffet dinner.
---
OMET in Medio-Oriente per la Gulf Print & Pack 2017
Ci sarà anche OMET alla fiera Gulf Print & Pack 2017 di Dubai, che si terrà allo Za'abeel Halls del World Trade Centre dal 26 al 29 Marzo prossimi. La fiera, che conta oltre 300 espositori e 12mila visitatori, è il punto di riferimento per gli operatori del packaging e della stampa in Medio Oriente e Nord Africa.
Per OMET, che sarà presente con il suo agente per il Medio Oriente, Printech Middle East, è la terza partecipazione alla fiera.
"OMET conta già una ventina di macchine installate in Medio Oriente – spiega Paolo Grasso, Area Manager OMET – e la Gulf Print & Pack è un ottimo momento per tenere i contatti con gli operatori del settore: attira visitatori da tutta la regione, non solo dai Paesi arabi ma anche da Iran o Turchia. E a livello di proposta tecnologica è sicuramente la più importante dell'area. Il mercato, anche se risente della crisi petrolifera e geopolitica in corso, ha sempre avuto alti tassi di crescita e promette nuove opportunità per i prossimi 5-10 anni, anche in vista dell'Expo di Dubai 2020".
La crescita del mercato in medio oriente è trainata dal forte sviluppo del packaging sul mercato del food (alimentare). "La fiera è un grande barometro della fiducia economica nel settore – ha dichiarato Michael Hodge, sales director della Gulf Print & Pack -. Quest'anno avrà una superficie espositiva più grande e sarà ricca di nuovi prodotti da lanciare. Le previsioni statistiche della Smithers Pira sono molto positive e parlano di un giro d'affari che per il settore stampa quest'anno supererà i 24 miliardi di dollari".
Per la sera del 27 marzo, l'agente OMET Printech Middle East ha organizzato un seminario dedicato all'In-mold labeling, la tecnologia che consente applicare etichette nella fase di stampaggio del packaging, così da ottenere un risultato più resistente e di facile smaltimento. L'evento, a cui interverranno oltre cinquanta persone, si terrà al Novotel Hotel, vicino alla sede espositiva, dalle 18.30 alle 21.30, seguito da cocktail e cena buffet.