OMET has appointed Manroland Latina as its agent in Mexico
December 19, 2019
OMET announces the collaboration with a new agent in Mexico, Manroland Latina, with the target of increasing its presence in the area and being closer to local printers.
OMET is growing globally with the installation of narrow and medium web printing machines for labels and flexible packaging on all continents. With the aim of growing further and strengthening its presence in Mexico, OMET has recently signed a collaboration agreement with a new agent, Manroland Latina.
The German based company is a respected name in the industry and has been supplying the country with printing machines and related graphic arts equipment and consumables for more than 60 years.
César Domínguez, General Manager of Manroland Latina said: "OMET is a leader in the narrow web and mid web labels and packaging business providing the best available solutions to the market. We are thrilled to create a new business unit for web fed labels and packaging in order to complete our present offering. We feel that their machines satisfy our very demanding requirements for quality and productivity. Both companies, Manroland Sheetfed and OMET share the same customer approach philosophy."
Hans Ramón Hofmann, the Manager of the newly created business unit added: "I am really excited to get back to this beloved market with exceptional quality and technology machines. We will be able to compete at the highest level in this very demanding market with a low total cost of ownership and an excellent value for money product.
Manroland Latina is a subsidiary in Mexico for Manroland Sheetfed with 45 employees mainly in service, sales of equipment and consumables and administration, with presence in Mexico City, Guadalajara and Monterrey.
Paolo Grasso, Head of Sales at OMET added: "Latin America has a big potential, despite the permanent instability among few countries. But lots of new investments and acquisitions continue to happen in Mexico, both from EU and USA. OMET presence in Mexico is already well established but we are willing to grow and for such reason we chose to work with a professional partner who will be able to deliver OMET international know-how and local professional service support. We trust this partnership with Manroland Latina will be extremely beneficial for Mexican converters."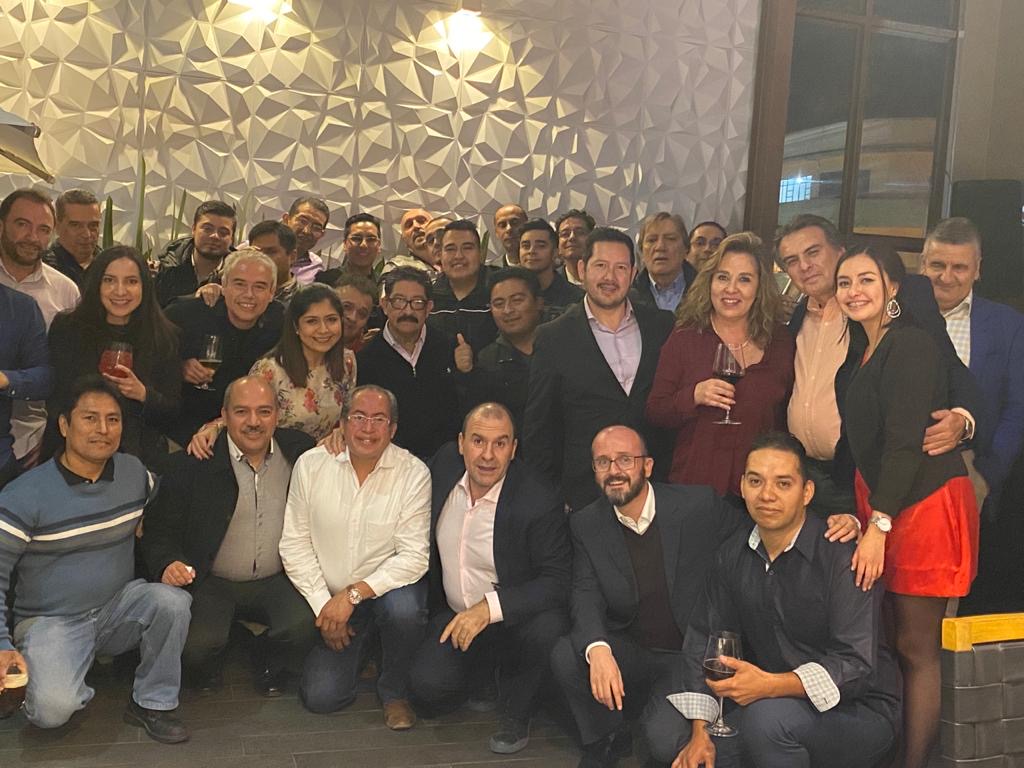 ---
Manroland Latina è il nuovo agente OMET in Messico
OMET annuncia la collaborazione con Manroland Latina, nuovo agente in Messico. La partnership ha l'obiettivo di accrescere la presenza OMET sul territorio ed essere più vicino agli stampatori locali.
OMET sta crescendo a livello globale, con installazioni di macchine da stampa a nastro stretto e medio per etichette e imballaggi flessibili in tutti i continenti. Con l'obiettivo di crescere ulteriormente e rafforzare la sua presenza in Messico, OMET ha recentemente firmato un accordo di collaborazione con un nuovo agente, Manroland Latina.
La società, che ha sede principale in Germania, è un nome noto del settore e da oltre 60 anni fornisce alle aziende del Paese macchine da stampa, attrezzature e materiali di consumo.
César Domínguez, direttore generale di Manroland Latina, ha dichiarato: "OMET è leader nel settore delle etichette e del packaging a nastro stretto e medio, fornisce le migliori soluzioni disponibili sul mercato. Siamo entusiasti di creare una nuova business unit dedicata a questo settore, che ci permette di completare la nostra offerta attuale. Riteniamo che le macchine OMET soddisfino i nostri alti requisiti di qualità e produttività. Entrambe le società, Manroland Sheetfed e OMET condividono la stessa filosofia di approccio al cliente".
Hans Ramón Hofmann, direttore della nuova business unit, ha aggiunto: "Sono davvero entusiasta di tornare in questo mercato con macchine di qualità e tecnologia eccezionali. Saremo in grado di competere ai massimi livelli in un settore molto esigente, con un basso costo di struttura e un eccellente rapporto qualità-prezzo.