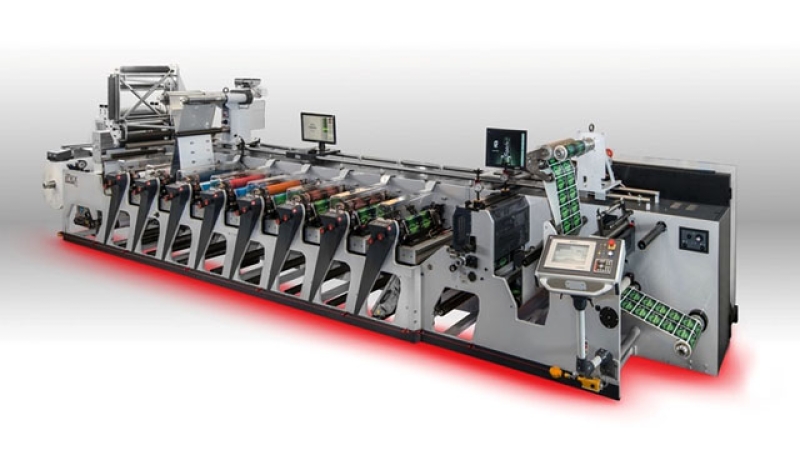 OMET to exhibit the new iFlex at Drupa 2016
March 29, 2016
The new OMET label printing press will be starring in stand D90 pavilion 3 of the trade fair in Düsseldorf from 31st May to 10th June.
To meet label market needs and in light of the huge success throughout 2015, OMET decided to present the iFlex label printing press to visitors at DRUPA 2016.
Officially launched in May 2015, iFlex is characterised by its user-friendly features and extremely quick set-up time.
A series of innovations make this machine unique: in particular, thanks to the iLight laser pre-register system and the iVision printing register adjustment, optimal printing quality can be achieved in a few simple steps, accelerating machine set-up after each job changeover and considerably reducing waste on each start-up.
Thanks to the innovative Direct Driven transmission, iFlex is able to provide higher print quality than all other mechanical printing presses. It is the ideal solution for medium/large label printing companies producing large quantities of labels with just-in-time deliveries, always seeking to reduce the waste. At the same time, iFlex can represent for smaller label printing companies and those with less investment potential, a fundamental technological resource to print the most wide-ranging works in all runs lengths with fast ROI.
A new opportunity for label printers and another success for OMET that you can touch by hand at DRUPA 2016, at stand D90, Hall 3.
Next to iFlex, OMET will present the new Varyflex V2 Offset 850 at Drupa 2016 with Electron Beam drying system: a machine designed and developed to service the flexible packaging market, designed to best enhance OMET patented sleeve offset printing units combined with flexo printing technology, for utmost performances on different kind of substrates.
---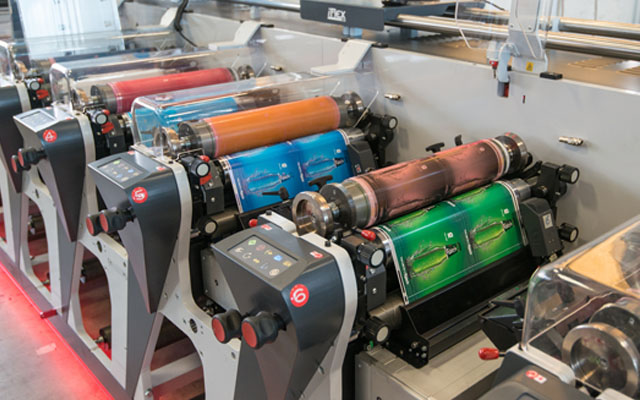 OMET mette in mostra la nuova iFlex a Drupa 2016
La nuova macchina flexo da stampa per etichette sarà in dimostrazione sullo stand D90 al padiglione 3 della fiera di Duesseldorf dal 31 maggio al 10 giugno.
Per rispondere alle esigenze espresse dal mercato della stampa di etichette ed alla luce del grande successo riscontrato nel corso del 2015, OMET ha deciso di presentare anche ai visitatori di DRUPA 2016 la macchina da stampa per etichette iFlex.
Presentata ufficialmente a maggio 2015, iFlex si caratterizza per semplicità operativa e per tempi di avviamento estremamente rapidi.
Una serie di innovazioni rendono unica questa macchina: in particolare il sistema di pre-registro laser iLight ed il dispositivo di regolazione del registro di stampa iVision permettono di raggiungere la massima qualità di stampa in pochi, semplici passaggi, accelerando il set-up della macchina dopo ogni cambio lavoro e riducendo notevolmente gli scarti ad ogni avviamento.
La iFlex è l'unica macchina da stampa per etichette che grazie all'innovativa trasmissione direct-drive, permette di raggiungere una qualità di stampa superiore rispetto alle altre macchine da stampa flessografiche con ingranaggi. Si propone come completamento ideale del parco macchine di etichettifici medio/grandi che producono grandi quantità di etichette semplici con consegne just-in-time, e che vogliono ridurre al minimo gli sprechi. Allo stesso tempo iFlex può rappresentare per gli etichettifici più piccoli e con minor capacità di investimento, la risorsa tecnologica fondamentale per stampare i lavori più disparati in tutte le tirature con un ROI molto elevato.
Una nuova opportunità per gli stampatori di etichette ed un nuovo successo di OMET che potrà essere toccato con mano a DRUPA 2016, presso lo stand D90, Hall 3.
Oltre ad iFlex, OMET presenterà a Drupa 2016 la nuova Varyflex V2 Offset 850 con sistema di asciugamento Electron Beam: una macchina progettata e sviluppata per servire il settore del packaging, pensata per valorizzare al meglio i gruppi di stampa offset a sleeve brevettati da OMET abbinati a gruppi stampa flexo, garantendo sempre massime prestazioni nella produzione di flexible packaging su diversi supporti, anche con stampa combinata.