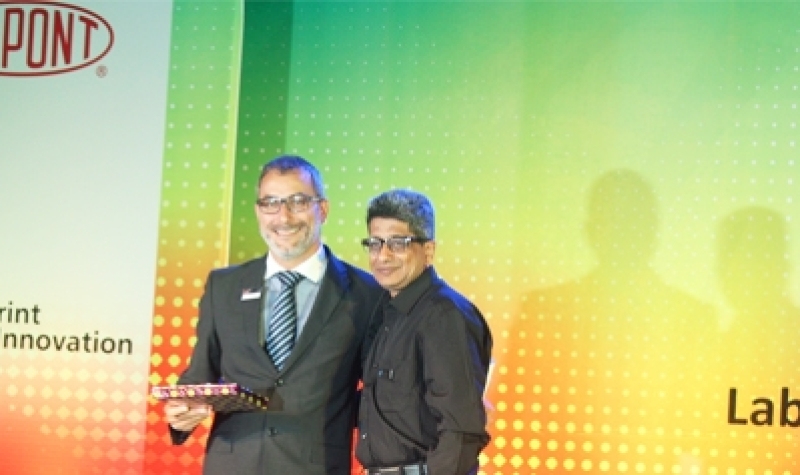 OMET announces order for Varyflex and XFlex at recently held LMAI conference
September 16, 2013
Courtesy of Printweek India
OMET, the Italian manufacturer of narrow web flexo presses, announced at the recently held LMAI conference in Goa that it has received orders for OMET Varyflex and XFlex narrow web flexo presses.
The manufacturing company bagged the orders from Zircon Technologies for Varyflex and Sel-Jegat Printers for XFlex.
Paolo Grasso,  sales area manager at OMET, said, "India is a growing market and we believe in it. The installation at Zircon will be one of the biggest in India."
Grasso added, "With the advent of the new technologies, we need to educate the Indian label converters, as the label printing business is not simple. It is complicate. There are multiple variables in the process."
Meanwhile, OMET recently installed XFlex X4 label press at Hyderabad-based Arunodaya Print Pack. The 300+ strong organisation currently owns three label presses and four sheet-fed offset presses and is specialized in the production of mono-cartons, labels, leaflets etc. and their clientele is spread across varied industries like liquor, pharmaceuticals and FMCG product segment.
Suresh Varma of Arunodaya, who along with his brother Vijay Varma manages the business, which is housed in three separate units at a massive size of 70,000sq/ft, said, "With the acquisition of OMET XFlex X4, we are better equipped to meet the exacting demands of our valuable customers especially thanks to its innovative register control system, which we think makes it best in the class."
The sale of OMET presses is handled by the New Delhi-based Weldon Celloplast, the Indian representative. Pawandeep Sahni of Weldon Celloplast, said, "We are happy with the response for OMET. The Indian label converters can expect value for their money and look forward for the innovations of OMET at the upcoming Labelexpo Europe 2013 in September.
Source:http://www.printweek.in