OMET announces opening of OMET India subsidiary
November 5, 2019
With an aim to deliver world class sales and service experience in the Indian subcontinent region, OMET Srl announces the opening of its new subsidiary OMET India Private Limited based in Gurugram, Delhi NCR.
Since the year 2010 OMET has been exclusively sold and serviced in India through Weldon Celloplast Limited, who will continue to represent OMET in India along with other partners. "The vision of establishing OMET India is to strengthen our existing relationships with our partners and provide a great service experience to our customers all over the region" said Pawandeep Sahni, who has been appointed to lead OMET in India and the subcontinent.
OMET considers India as one of it's important strategic markets to focus on, considering India is on its way to become a 5 Trillion US Dollars economy by 2024-25. Additionally rise in the middle class income, expansion of large scale organised retail trade, increasing presence of e-commerce companies and increasing demand of packaged food in India are all indicators of an assured double digit growth of packaging sector of the country.
"OMET is already an established brand in the Indian subcontinent with leading printers such as Huhtamaki PPL, Zircon, Renault, Pragati Pack, Any Graphics, Unique Photo Offset and many more respected printers as its customers. With opening of OMET India, we look forward to increase our ever growing list of customers and also provide highly customised technical solutions to printers, as OMET is a global leader in providing such solutions" said Paolo Grasso, Global Sales Head for OMET Srl.
Indian customers of OMET too reacted positively to this expansion. Sanjeev Sondhi of Zircon Technologies who runs multiple OMET presses says, "It is a very positive initiative for OMET to invest in an office in India. This will be a great support in terms of response and service to Indian customers. We at Zircon congratulate the OMET team led by Pawandeep Sahni and reiterate our commitment to increase our business and cooperation with OMET in coming days"
"Renault is a very innovative printer and OMET has been our preferred partner for years, because of the technological solutions it provides. With establishment of OMET India, our confidence in the brand is further strengthened and we are assured of mutual success in years to come" Said Mahendra Shah, Director, Renault Paper Products in Palgarah where all major label printing machines are from OMET.
"A closer relationship with the industry and our customers will help OMET to develop innovative projects as well as improve business processes for our customers hence continuing our philosophy of Innovation with Passion, globally!", Said Marco Calcagni, Sales & Marketing Director, OMET Srl. "In the coming years we expect OMET India to become yet another center of excellence for OMET, in addition to our subsidiaries in USA, China and Spain" Calcagni added.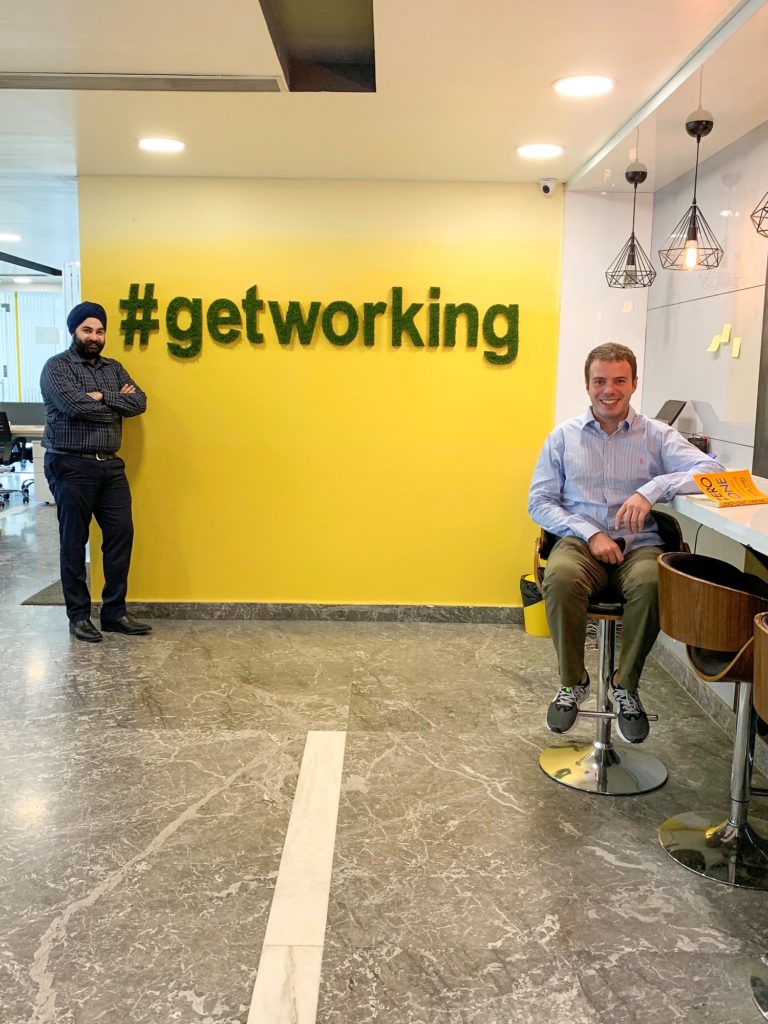 ---
OMET annuncia l'apertura della filiale OMET India
Con l'obiettivo di offrire un'esperienza di vendita e assistenza di livello globale nel subcontinente indiano, OMET annuncia l'apertura della sua nuova filiale OMET India Private Limited con sede a Gurugram, Delhi NCR.
Dal 2010 le vendite e l'assistenza OMET in India sono seguite esclusivamente tramite la Weldon Celloplast Limited, che continuerà a rappresentare OMET localmente insieme ad altri partner. "L'apertura di OMET India risponde ad una visione ben precisa: quella di rafforzare le relazioni esistenti con i partner e fornire un servizio di massimo livello ai nostri clienti in tutta la regione", ha affermato Pawandeep Sahni, incaricato di guidare OMET in India e nei paesi limitrofi.
Per OMET, l'India rappresenta uno dei mercati più importanti e strategici considerando che, secondo le previsioni, sta per diventare un'economia da 5 trilioni di dollari entro il 2024-25. L'aumento del reddito della classe media, l'espansione del commercio al dettaglio su larga scala, la crescente presenza di società di e-commerce e la crescente domanda di alimenti confezionati sono tutti indicatori di una crescita a doppia cifra prevista nel settore del packaging in tutto il Paese.
"OMET è già un marchio consolidato nel subcontinente indiano, attestato da leader come Huhtamaki PPL, Zircon, Renault, Pragati Pack, Any Graphics, Unique Photo Offset e molti altri stampatori degni di nota. Con l'apertura di OMET India, vogliamo ampliare la nostra crescente lista di clienti e fornire soluzioni tecniche altamente personalizzate agli stampatori: OMET è un leader globale in questo specifico campo", afferma Paolo Grasso, OMET Global Head of Sales.
I clienti indiani della OMET hanno reagito positivamente a questa espansione. Sanjeev Sondhi di Zircon Technologies, che gestisce diverse macchine da stampa OMET, afferma: "È molto positivo che OMET investa in una sede in India. Sarà di grande supporto per i clienti indiani in termini di risposte e di servizio. Noi di Zircon ci congratuliamo con il team OMET guidato da Pawandeep Sahni e ribadiamo il nostro impegno a far crescere la nostra attività e rinsaldare la collaborazione con OMET nel prossimo futuro".
"Renault è un'azienda molto innovativa e OMET è il nostro partner di fiducia da anni per le soluzioni tecnologiche che offre. Con la costituzione di OMET India, la nostra fiducia nel marchio viene ulteriormente rinsaldata: vale come assicurazione per il reciproco successo negli anni a venire", ha affermato Mahendra Shah, direttore di Renault Paper Products a Palgarah, dove tutte le principali macchine da stampa per etichette sono prodotte da OMET.
"Un rapporto più stretto con il settore e i nostri clienti a livello locale aiuterà OMET a sviluppare progetti innovativi e a migliorare i processi di business dei nostri clienti, avvalorando il nostro motto "Innovation with Passion" a livello globale" ha dichiarato Marco Calcagni, OMET Sales & Marketing Director. "Nei prossimi anni OMET India diventerà l'ennesimo centro di eccellenza OMET, oltre alle filiali già operative in USA, Cina e Spagna", ha aggiunto Calcagni.