OMET to announce joint venture with OT Lucca
February 19, 2018
The joint venture between OMET and OT Lucca aims at amplifying the product range with new converting lines branded OMET.
In the last few weeks, OMET and OT Lucca reached an agreement to form a joint venture. OMET will benefit from the experience and technology of the company located in Montecarlo di Lucca in the design and production of new units and complete lines for tissue converting.
Thanks to this new opportunity, OMET will widen the machine range for folded products. OMET will take advantage of the presence of OT Lucca in the "tissue region" of Lucca to offer a quicker and more efficient service to the several clients in this area.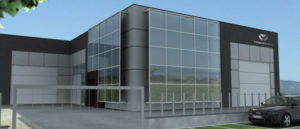 OMET will produce internally at OT Lucca's site the new lines dedicated to interfolded products and will develop new high-performing personalized solutions aimed at meeting customers' needs, counting on the new synergy and the deep expertise of both companies in the sector of tissue converting
Marco Calcagni, OMET sales and marketing manager shows enthusiasm: "This new joint venture will allow OMET to increase its market share. A new converting line for interfolded products will be presented at the end of June during the iT's Tissue, the big event organized by the 12 companies of the Tissue Italy network to promote the excellence of the Italian technology in the sector".
---
OMET annuncia una joint-venture con OT Lucca
Dalla joint-venture fra OMET e OT Lucca nasceranno nuove linee di converting che andranno ad ampliare la gamma di prodotti a marchio OMET.
Nelle scorse settimane è stata definita una joint venture tra OMET e OT Lucca, società con sede a Montecarlo di Lucca, che permetterà a OMET di avvalersi dell'esperienza e della tecnologia della OT Lucca nella progettazione e produzione di gruppi di converting e linee complete per la trasformazione del tissue.
Grazie a questa nuova unità produttiva, OMET amplierà la sua gamma di macchine per prodotti piegati. OMET beneficerà inoltre della presenza della OT Lucca sul territorio della Lucchesia per offrire un servizio e un supporto rapido e immediato ai numerosi clienti presenti in quest'area.
OMET costruirà interamente le nuove linee per prodotti interfogliati presso la OT Lucca, inoltre verranno sviluppate soluzioni personalizzate sulle esigenze dei clienti, sfruttando la nuova sinergia e l'esperienza di entrambe le aziende nella continua innovazione e lo sviluppo di prodotti performanti nel settore della trasformazione della carta.
"La nuova joint-venture permetterà a OMET di accrescere la penetrazione commerciale nel settore e la quota di mercato – afferma Marco Calcagni, Direttore Commerciale e Marketing OMET -. Una nuova linea di macchine per prodotti interfogliati sarà presentata a fine giugno in occasione di iT's Tissue, il grande evento organizzato dalle 12 aziende della rete Tissue Italy per promuovere l'eccellenza tecnologica italiana del settore".