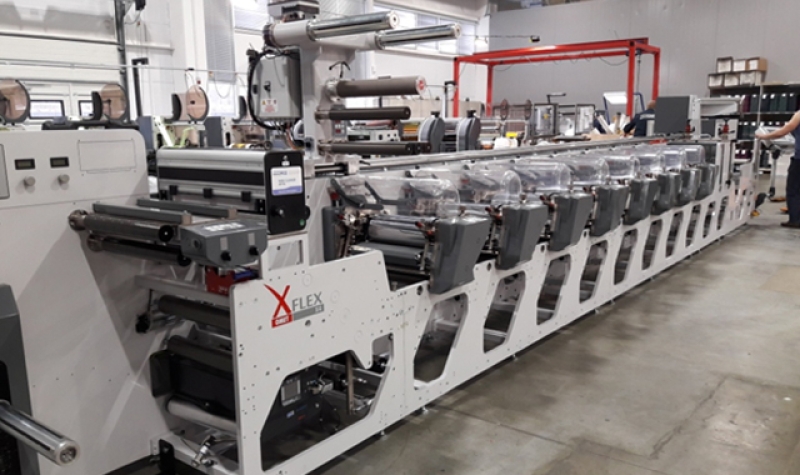 New OMET XFlex X4 370 installed at Maxiprint in Minsk
May 30, 2017
The typography Maxiprint located in Minsk, Belarus, has installed the last weeks its second OMET machine, an XFlex X4 370. The firm, specialized in the production of self-adhesive labels, bought in 2012 an OMET Varyflex VF 430, and started using Offset Printing combined with Flexo Technology, achieving higher quality compared to the local market.
The growth due to this competitive advantage required a new investment in order to increase the production. Maxiprint chose once again OMET as supplier, thanks to its ability to satisfy the highest quality standards and guarantee an optimal level of assistance and maintenance.
Maxiprint chose an XFlex X4, which meets perfectly their needs for quality and production level, assuring higher efficiency especially on medium and short runs.
---
Nuova macchina OMET XFlex X4 370 per Maxiprint a Minsk
La tipografia Maxiprint di Minsk, in Bielorussia, ha installato in queste settimane la sua seconda macchina OMET, una XFlex X4 370.
L'azienda, specializzata nella produzione di etichette autoadesive, aveva acquistato nel 2012 una OMET Varyflex VF 430, iniziando ad utilizzare la stampa offset in combinazione con la tecnologia flexo e raggiungendo una qualità di stampa superiore rispetto al mercato locale.
La crescita che ne è seguita ha reso necessario un nuovo investimento per aumentare la capacità produttiva. La scelta del fornitore è di nuovo caduta su OMET, che non solo soddisfa i più alti standard internazionali con i suoi prodotti, ma garantisce un alto livello di assistenza e manutenzione.
Maxi-Print ha scelto una XFlex X4, che risponde perfettamente alle esigenze dell'azienda sia per la qualità sia per il livello di produzione necessario, garantendo maggior efficienza soprattutto nelle tirature medie e corte.