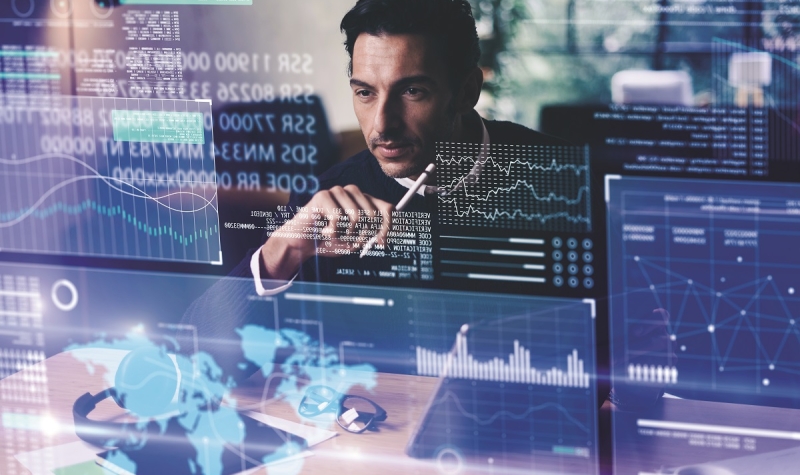 New frontiers of the 4.0 industry with OMET Intelligent Plant
April 18, 2019
OMET presents the new software developed for production control, which allows real-time connection with any OMET machine, anywhere installed in the world, for data collection and analysis. This innovation goes beyond mechanics, to allow our clients making a qualitative leap thanks to continuous monitoring, precision diagnostics, remote control and process optimization.
OMET Intelligent Plant is a system for collecting, analyzing and displaying production data that allows companies to have all information about the machine's activity everytime and everywhere. All data are stored continuously in interconnected and secure databases that can be questioned real time. The platform is web-based, safely reachable from any device connected to the company network, and compatible with all major operating systems.
Thanks to the data storage, any kind of analysis for statistics or assistance purposes becomes possible. The software, indeed, can have a bidirectional function: not only for collecting data, but also to give instructions to the machine about the ongoing production.
The real-time visualization of production parameters enables actions also on collateral issues: for example, to evaluate the efficiency of operators working on the machine, the wear patterns, the use of optional devices, and above all to identify the causes of problems and downtimes to solve them immediately. Each line can also be equipped for measuring energy consumption.
For an easy use of the software, OMET has set up an interface that displays clear and intuitive graphical information about the most important parameters useful to evaluate the machine work. For example, you can display data about the speed (m/min, pieces/min, packs/ min), the product (format, lot, percentage of completion), the operator (credentials, shift, recognition through badge or RFID tags), the configuration (units in use), the time trends of speed or temperature that can influence malfunctions or overloads.
Finally, OMET Intelligent Plant is a true value for our customers: they will have the opportunity to boost their competitive advantage through higher operative efficiency and consequent business growth.
The development of this software answers both to the global trend towards industry 4.0 and to the high request of this kind of data from the market. "Giving customers the opportunity to take a step further towards complete automation and maximum efficiency is a priority for our company – Marco Calcagni, OMET Sales Director, says -. Innovation passes through connectivity, automation, and the increasing integration of people's work with that of intelligent machines. OMET has heavily invested in the 4.0 industry and the innovations of recent years led us to a new frontier of industrial automation, which we proudly offer to our customers". All new OMET machines are equipped with this software, but it can be installed on any existing line.
---
Nuove frontiere dell'industria 4.0 con OMET Intelligent Plant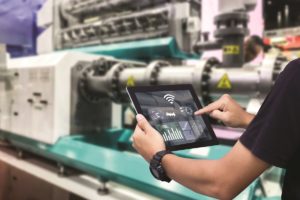 OMET presenta al mercato il software sviluppato per il controllo della produzione, che permette la connessione in tempo reale e la raccolta dati di ogni linea OMET ovunque sia dislocata nel mondo. Un'innovazione che va oltre la meccanica, per permettere ai clienti un salto di qualità grazie al monitoraggio continuo, alla diagnostica di precisione, il controllo da remoto e l'ottimizzazione dei processi.
OMET Intelligent Plant è un sistema di raccolta, analisi e visualizzazione dei dati di produzione che permette di avere a disposizione, sempre e in ogni luogo, tutti i numeri legati all'attività della macchina. I dati di ogni linea vengono memorizzati continuamente in database interconnessi e sicuri, a cui si può accedere in tempo reale. La piattaforma è web-based, raggiungibile da qualsiasi dispositivo connesso alla rete aziendale in completa sicurezza, e compatibile con tutti i principali sistemi operativi.
L'archiviazione permette ogni tipo di analisi storica, sia con finalità statistiche che di assistenza, ma il sistema può essere utilizzato in modo bidirezionale: non solo per raccogliere ma anche per dare informazioni e istruzioni alla macchina riguardo la produzione.
La visualizzazione dei parametri in tempo reale permette infatti di intervenire su aspetti collaterali alla produzione della linea: ad esempio, valutare l'efficienza degli operatori assegnati alla macchina, il grado di usura, l'utilizzo degli optional e soprattutto dei problemi e dei blocchi per individuare le cause e risolverli in modo immediato. Ogni linea può inoltre essere equipaggiata con strumenti di misura dei consumi energetici.
Per un utilizzo easy, OMET ha impostato un'interfaccia che propone all'utente una visualizzazione grafica chiara ed intuitiva di serie di parametri fondamentali con cui valutare l'andamento della linea. Ad esempio vengono visualizzati dati sulla velocità (m/min, tov/min, pacchi/min), sul prodotto (formato, lotto, percentuale di completamento), l'operatore (credenziali, turno, possibilità di riconoscimento attraverso badge o tag RFID), la configurazione (gruppi e stazioni abilitate), i trend temporali di velocità o temperatura, che possono influenzare malfunzionamenti o sovraccarichi.
In sintesi OMET Intelligent Plant offre al cliente un valore aggiunto concreto: la possibilità di un vero e proprio salto competitivo e gestionale, con maggiore efficienza operativa e conseguente crescita di business.
Lo sviluppo di questo software risponde sia al trend globale verso l'industria 4.0 sia all'elevata richiesta di questi dati da parte dei clienti. "Dare ai clienti la possibilità di fare un passo oltre verso la completa automazione e la massima efficienza è una priorità per la nostra azienda – commenta Marco Calcagni, OMET Sales Director -. La sfida al cambiamento passa da connettività e automazione, dalla crescente integrazione del lavoro delle persone con quello di macchine intelligenti e connesse. Abbiamo investito molto sull'industria 4.0 e le innovazioni proposte al mercato negli ultimi anni ci hanno portato verso una nuova frontiera dell'automazione industriale, che orgogliosamente proponiamo ai nostri clienti".
Tutte le nuove macchine OMET nascono dotate di questo software, e qualsiasi linea esistente può esserne dotata.