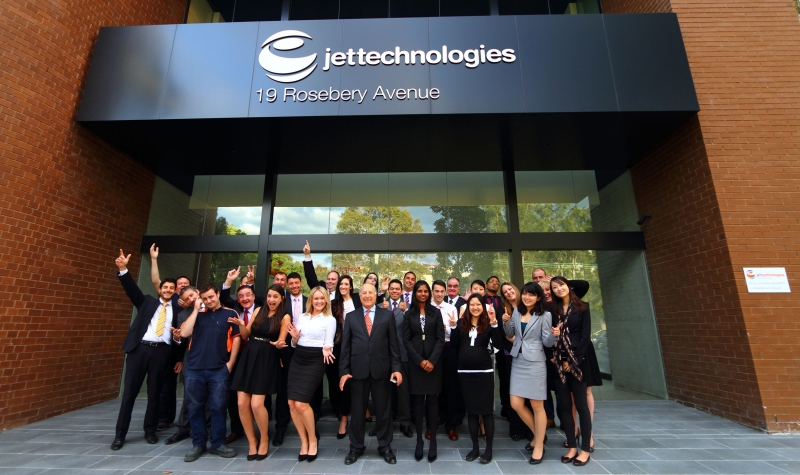 Narrow web specialist Jet Technologies and OMET partner in Indonesia
May 29, 2014
OMET has appointed Jet Technologies as their valuable representative for the territory of  Indonesia. The cooperation will be on display at Label Summit Indonesia taking place in Jakarta on June 18-19, 2014, where Jet Technologies is a major exhibitor.
Jet Technologies is a specialist distributor of products to the packaging industry and the print and finishing industry. Founded in Australia over 30 years ago, and still a family owned company with many offices and service centers in the world, Jet Technologies employs highly skilled staff who service a broad spectrum of needs within their core markets.
"We strongly believe that Jet Technologies has the ability to understand the market and the clients' needs. They have invested in their Indonesian operations and have the structure to really do well on the territory. We are confident  that OMET and Jet Technologies will be able to establish a strong long-term partnership in Indonesia" stated Paolo Grasso, Export Area Manager of OMET.
Jet Technologies Director, Jack Malki added "Starting a new operation in Indonesia has allowed us to select the very best partners. We have seen OMET has a remarkable success in numerous countries and the feedbacks from a number of printers we spoke with were outstanding. We are excited about bringing a quality product to Indonesia and supporting it with a strong local sales & service team."
Jet Technologies and OMET will be exhibiting at Label Summit Indonesia, held in Jakarta on the 18-19th June 2014 at stands 24-28.
Credits: www.jet-ap.com