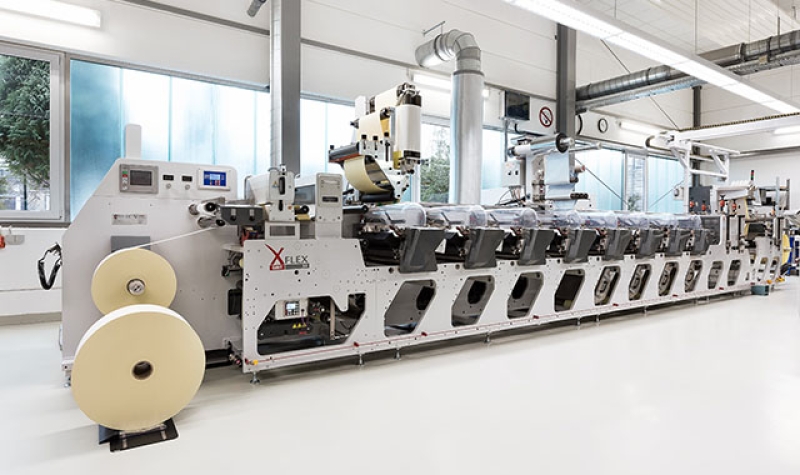 Modernization as an overall project
October 4, 2017
The new OMET X4 at the centre of a complete modernization at A. Maussahardt Etiketten Gmbh in Dettenhausen
By Klemens Ehrlitzer
The purchase of a new packaging printing system at the Labelexpo 2015 turned out to be a starting point for A. Mausshardt Etiketten GmbH, aiming for the complete modernization of the company. One and a half year later, the label printing company located in Dettenhausen, with its ten employees, has become a successful family-owned business after investing in new technologies and new a production site. The commissioning of an eight-color OMET X4 flexographic printing machine in January 2017 was the highlight of the investment program. Markus Klein, future managing director, and Sandra Schmidt, assistant to the management, report in this interview the details of this overall modernization. Markus Klein – the grandson of Johann Zierlinger who had acquired the company in 1969 – came back from Labelexpo 2015 with a purchase contract for a new machine to achieve the necessary level of the technology to fulfil the planned expansion. Back in Dettenhausen, however, the reflections on the optimal placement of the new machine led to a major modernization wave.
Farewell to the letterpress
The year 2016 was dedicated to rebuilding arrangements, machine installations and renovation work. Today, the core of production is an eight-color OMET X4 flexographic printing machine, which was started-up at the beginning of 2017. It replaced an Arsoma EM 260 with five printing units for water-based flexographic printing and two aged single-color letterpress machines. Markus Klein summarized "With this renovation, we have put an end to the chapter of book printing in our company as planned". The main purpose was the addition of new finishing possibilities such as embossing, backside or glue-side printing. Sandra Schmidt says: "Today we are producing also these kind of jobs and, of course, we offer our customers an improved level of services."
Reliable partners preferred
For smaller companies such as Mausshardt, this kind of investments are crucial. Markus Klein explains: "Whether building or purchasing new assets, any wrong investment can have fatal consequences. That is why we rely on trustworthy partners for such important projects. We chose Chromos GmbH because we wanted a reliable trading company with a strong reputation in the industry. The experience and the knowledge of the market are essential especially when installing a new printing machine, in order to go into operation without a long start-up phase and be able to quickly deliver the required production output".
Chromos GmbH turned out to be the right choice for Mausshardt as Markus Klein notes in retrospect. The Augsburg trade company represents the Italian machine manufacturer OMET in the German-speaking market (D / A / CH) including sales, commissioning, training and service. The printing staff is more than satisfied with the high-quality service and machine. The installation and start-up was easier thanks to the high user-friendliness of the machine. The operators confirm that all the processes are logically structured, so that all the steps can be carried out intuitively. In particular, the registration accuracy is kept extremely reliable by the Vision-1 automatic control regardless of the production speed and the number of printing units used.
Customized machine line-up
Markus Klein continues: "In the run-up to the purchase decision, Chromos always had an open ear for our requirements so that today we have a complete solution to our needs with the OMET X4. The machine features 370 mm web width and a maximum printing speed of 190 m / min. The equipment includes a rail system, web cleaner and corona treatment for plastic materials such as PE labels; Delam-Relam unit and a web turning-bar system. The machine is fully equipped with UV curing with additional hot air drying on four printing units, in order to be able to print with water colors for certain jobs. By focusing on flexographic printing, the company has completed the conversion to low-migration inks.
For various processing steps, such as die-cutting and sheeting, a total of three converting units – some equipped with GapMaster system – are available. Practical benefits come also from the exclusive Rock'n'Roll Matrix rewinding which simplified the stripping process of many orders, which had previously caused difficulties in matrix rewinding.
From banderoles for coffee and sausage to modern labels
Founded in 1920 by Anna and Theodor Mausshardt in Leonberg, the company mainly supplied coffee houses, confectioneries and butcher cooperatives with lovingly designed labels. The focus was on metal-lined, embossed labels for product labeling, as well as sausage loops and label trailers.
In 1969 Johann Zierlinger took over the company. Since then, the A. Mausshardt Etiketten GmbH became a family-owned company. Regina Klein, daughter of Johann Zierlinger has been running the company since 1999 and is therefore active in the company for more than 45 years. Her son Markus started the third generation in 2009 when he became operations manager and future managing director.
An important milestone in 1997 was the acquisition of today's company headquarters in Dettenhausen, after the previous premises in Stuttgart (1956) and Leinfelden-Echterdingen (1976) both rented. With extensive arrangements and installations of new technologies in all production areas in 2016 and the commissioning of the new OMET printing machine at the beginning of 2017, the label printing company has successfully completed an ambitious re-modernization project.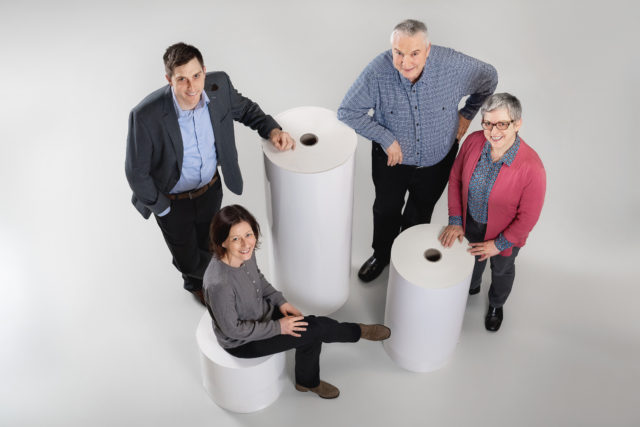 Photo 1: The executive management of Mausshardt: (from the right) Regina Klein, Managing Director; Helmut Klein, Operations Manager; Markus Klein, operations manager and future managing director; And (front left) Sandra Schmidt, assistant to the management

Photo 2a and 2b: bbefore and after the modernization: an impressive difference.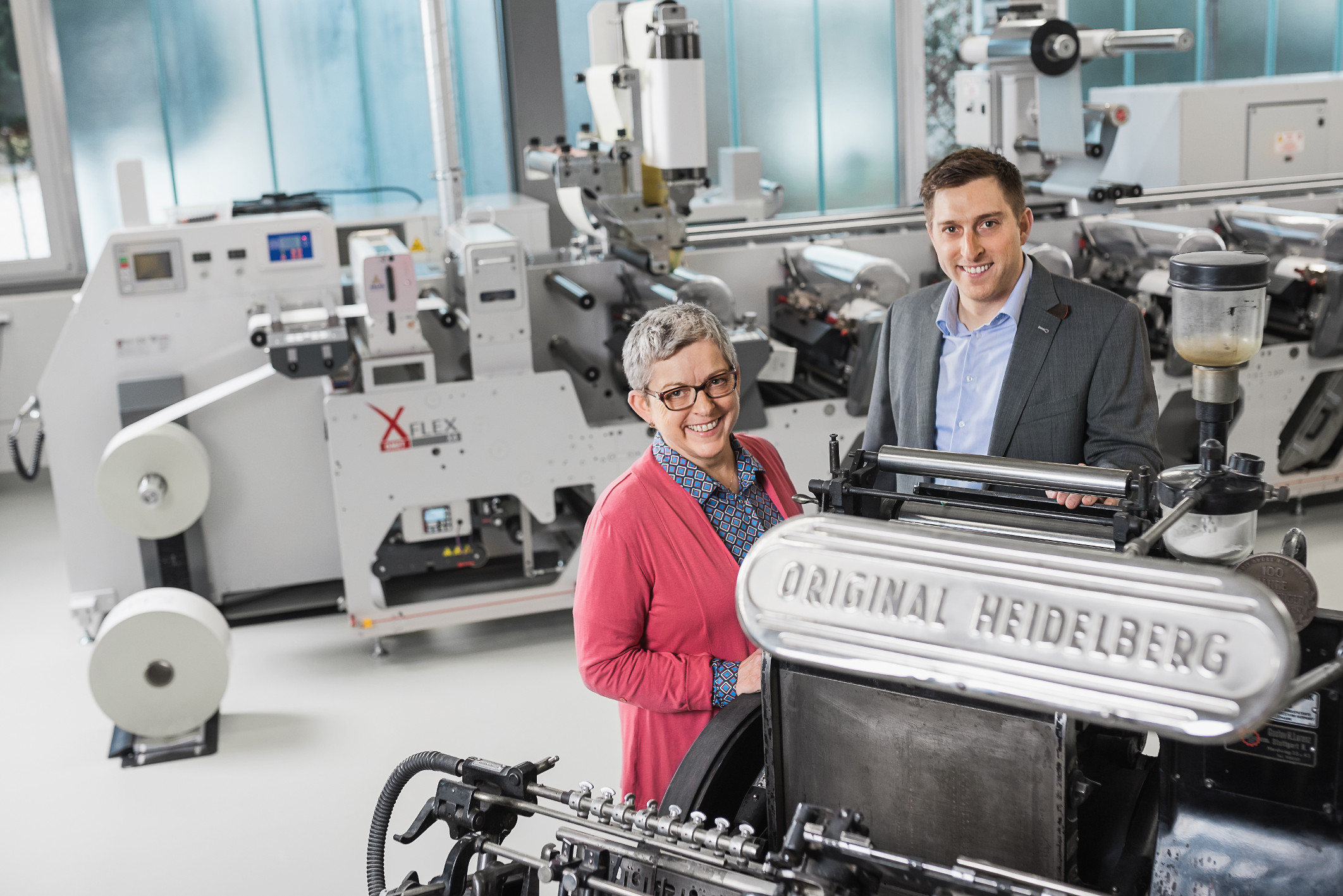 Photo 3: Regina Klein runs the company Mausshardt since 1999. In 2009 her son Markus became operations manager, starting the third generation of the company.
---
Mausshardt, un progetto di rinnovamento totale
La nuova OMET X4 è al centro del progetto di rinnovamento avviato dalla A. Mausshardt Etiketten Gmbh di Dettenhausen
(Articolo di Klemens Ehrlitzer)
L'acquisto di una nuova macchina da stampa per imballaggi a Labelexpo 2015 è stato, per la A. Mausshardt Etiketten GmbH, il punto di partenza di un completo rinnovamento. Un anno e mezzo dopo la fiera, l'azienda produttrice di etichette di Dettenhausen con i suoi dieci dipendenti, si è trasformata in un'impresa familiare di successo, grazie ad investimenti in nuove tecnologie e una nuova sede produttiva. La macchina da stampa flessografica OMET X4 a otto colori, installata nel gennaio 2017, è stata l'investimento più importante.
Markus Klein, futuro amministratore delegato e Sandra Schmidt, assistente alla direzione, riportano in questa intervista i dettagli del progetto di rinnovamento.
Proprio Markus Klein – il nipote di Johann Zierlinger, che aveva acquisito la società nel 1969 – ha chiuso a Labelexpo 2015 il contratto di acquisto della nuova macchina con l'obiettivo di raggiungere il livello tecnologico necessario a soddisfare l'espansione prevista del business. A Dettenhausen, le riflessioni sul posizionamento ottimale della nuova macchina hanno finito per innescare ad un'ondata di cambiamenti e innovazioni all'interno dell'azienda.
Addio alla stampa a rilievo
L'anno 2016 è stato dedicato alla riorganizzazione aziendale, all'installazione dei macchinari e ai lavori di ristrutturazione. Oggi, il cuore della produzione è la macchina da stampa flessografica OMET X4 a otto colori, installata all'inizio del 2017. Ha sostituito una Arsoma EM 260 con cinque unità di stampa flexo con inchiostro a base acqua e due vecchie macchine da stampa a rilievo monocromatiche.
"Con questo cambiamento abbiamo detto addio alla stampa dei libri, esattamente come nei piani" ha dichiarato Markus Klein. Lo scopo principale dell'investimento era infatti aggiungere nuove possibilità di finitura, come la goffratura, la stampa sul retro o lato colla. Sandra Schmidt afferma: "Oggi siamo in grado di eseguire anche questo tipo di lavori e possiamo naturalmente offrire ai nostri clienti un livello di servizio più elevato".
Meglio partner affidabili
Per piccole realtà come la Mausshardt, investimenti come questi sono davvero cruciali. Markus Klein spiega che "qualsiasi investimento sbagliato può avere conseguenze fatali. Per questo motivo ci affidiamo a partner di fiducia per progetti così importanti. Abbiamo scelto Chromos Gmbh perché volevamo un partner commerciale affidabile con un'ottima reputazione nel settore. L'esperienza e la conoscenza del mercato sono essenziali quando si tratta di acquistare una nuova macchina da stampa, perché possa entrare in funzione senza ritardi in fase di avviamento e sia in grado di fornire rapidamente la produzione richiesta".
"Chromos GmbH si è rivelata la scelta giusta per Mausshardt", osserva Markus Klein guardandosi indietro. La società commerciale di Augsburg rappresenta il produttore italiano OMET nel mercato tedesco (D/A/CH) e si occupa, oltre che delle vendite, della messa in funzione, della formazione del personale e dell'assistenza. Lo staff è più che soddisfatto del servizio ottenuto e dell'elevata qualità della macchina.
L'installazione e l'avviamento sono stati agevoli grazie alla facilità d'uso della macchina. Gli operatori confermano che tutti i processi sono strutturati in modo logico e che la successione dei passaggi è intuitiva. In particolare, la precisione del registro è estremamente affidabile grazie al sistema di controllo automatico Vision-1, indipendentemente dalla velocità di produzione e dal numero di unità di stampa utilizzate.
Una macchina personalizzata
"Nel periodo precedente alla decisione di acquisto, Chromos ha sempre ascoltato le nostre richieste – spiega Markus Klein – e oggi con la OMET X4 abbiamo una soluzione completa e perfetta per le nostre esigenze".
La macchina ha una larghezza di stampa di 370 mm e una velocità massima di 190 m/min. L'apparecchiatura include un sistema di binari per lo spostamento dei gruppi addizionali in diversi punti della linea, un sistema di pulizia nastro e uno di trattamento corona per film plastici i come le etichette PE, un gruppo Delam-Relam e il gruppo di ribaltamento. E' completamente equipaggiata con asciugamenti UV ed asciugatura addizionale ad aria calda su quattro unità di stampa, per poter stampare con colori ad acqua alcune tipologie di lavori. Attraverso la stampa flexo, l'azienda si è completamente convertita agli inchiostri a bassa migrazione.
Per alcune fasi di lavorazione, come la fustellatura e l'uscita fogli, sono disponibili tre unità di converting, alcune dotate di sistema GapMaster. I vantaggi pratici derivano anche dal sistema di raccolta dello sfrido Rock'n'Roll che ha semplificato il processo di molti ordini che prima avevano difficoltà dovuta a sagome complesse.
Dalle fascette per caffè e salsicce alle etichette moderne
Fondata nel 1920 da Anna e Theodor Mausshardt a Leonberg, l'azienda forniva prevalentemente caffetterie, pasticcerie e macellerie con etichette personalizzate e appositamente progettate per loro. Il focus era sulle etichette a rilievo metallizzate, fascette per insaccati e targhette adesive.
Nel 1969 Johann Zierlinger acquisì la società e da allora l'A. Mausshardt Etiketten GmbH è una società familiare. Regina Klein, figlia di Johann Zierlinger, gestisce la società dal 1999 e ha lavorato in azienda per oltre 45 anni. Suo figlio Markus ha iniziato la terza generazione nel 2009 quando è diventato direttore operativo, ed è il futuro direttore generale.
Un importante traguardo è stato l'acquisizione, nel 1997, della sede a Dettenhausen: i locali precedenti di Stoccarda (1956) e Leinfelden-Echterdingen (1976) erano in affitto.
Con l'ampia riorganizzazione del 2016, l'installazione di nuove tecnologie in tutte le aree di produzione e la messa in servizio della nuova OMET X4 all'inizio del 2017, l'azienda ha completato con successo un ambizioso progetto di rinnovamento.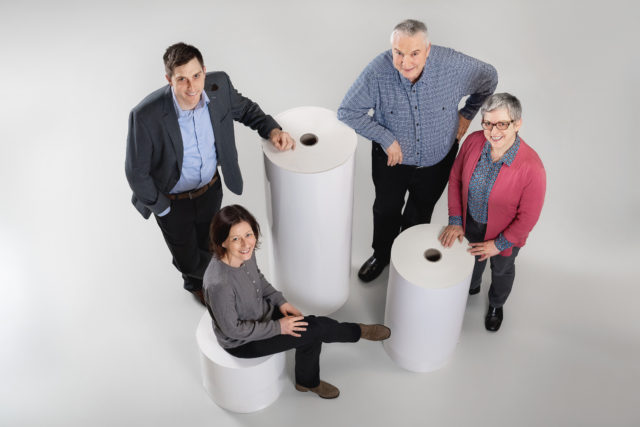 Foto 1: La dirigenza di Mausshardt: (da destra) Regina Klein, amministratore delegato; Helmut Klein, direttore operativo; Markus Klein, direttore operativo e futuro amministratore delegato; e (davanti a sinistra) Sandra Schmidt, assistente alla direzione.

Foto 2a e 2b: prima e dopo la modernizzazione: una differenza impressionante.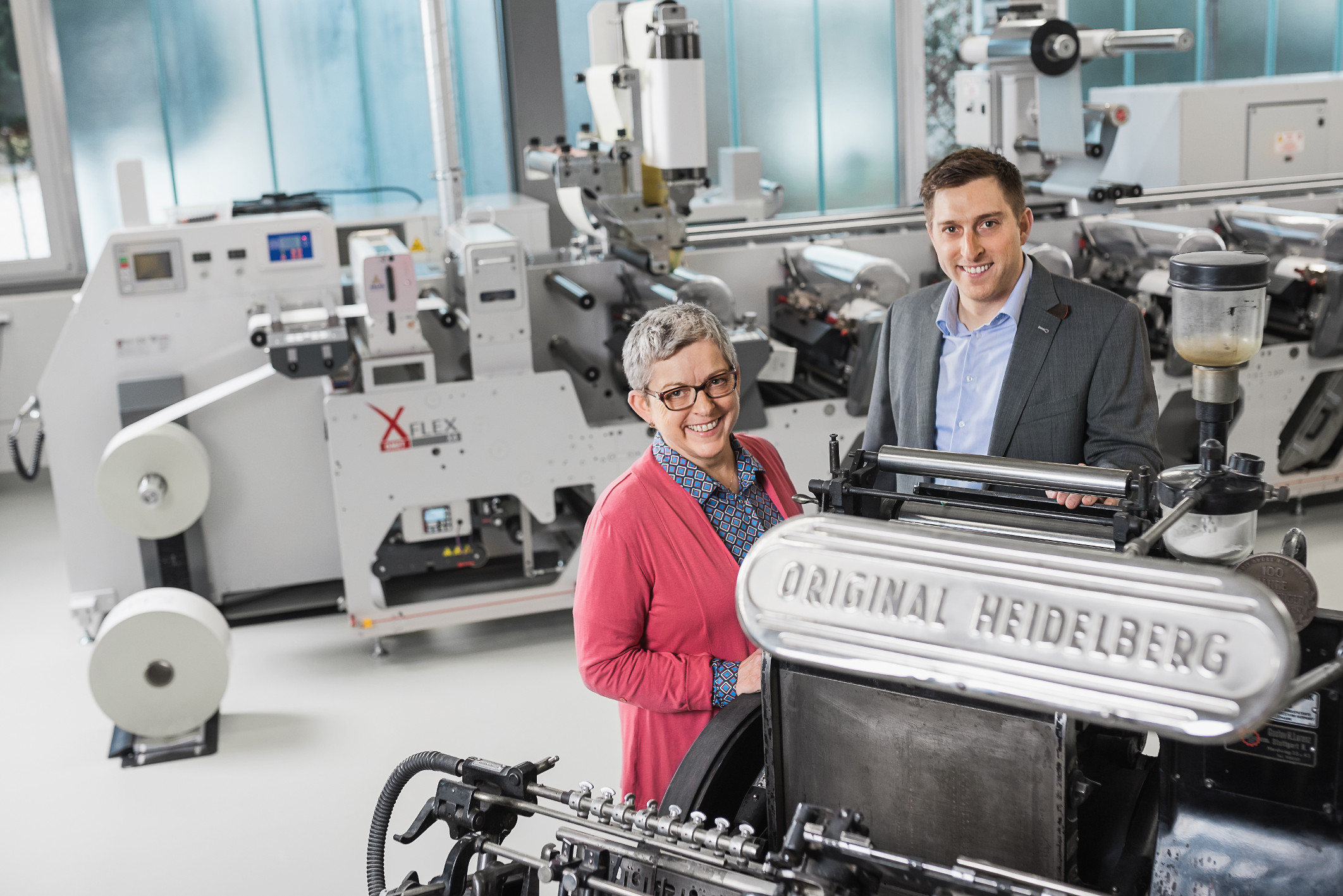 Foto 3: Regina Klein gestisce l'azienda Mausshardt dal 1999. Nel 2009 suo figlio Markus è diventato direttore operativo: è la terza generazione alla direzione dell'azienda.