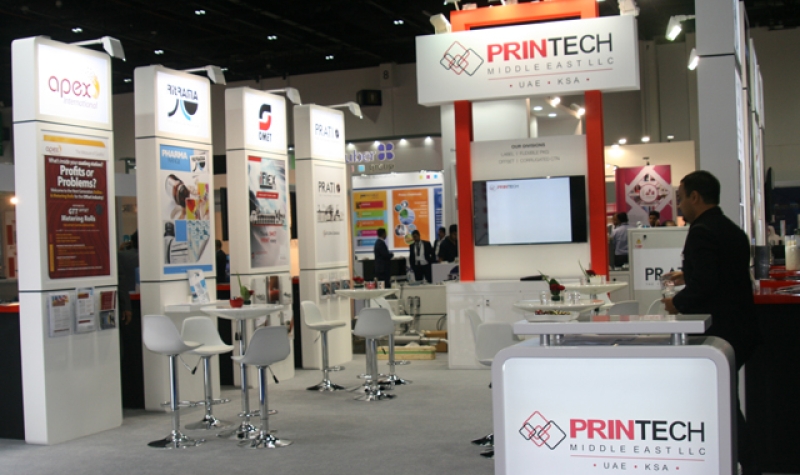 Middle East, OMET drew attention at the Gulf Print & Pack 2017
April 12, 2017
Positive feedbacks from the Gulf Print & Pack 2017 trade fair held in Dubai at the World Trade Centre from 26 to 29 March. OMET was well-represented by Printech Middle East, agent for the Middle East market, whose booth had been one of the main attractions of the entire exhibition thanks to the great appeal of OMET brand and the high quality of its "Made in Italy" products.
Gulf Print & Pack is the leading event for commercial and package printers in the Middle East and North Africa. It took place in the new pavilions of the World Trade Centre where more than 200 exhibitors from all over the world managed to attract numerous visitors form the entire Gulf area.
Great success also for the event dedicated to IML organized by Printech together with OMET, Prati Converting and Flint Inks. In the evening of 27 March, around 50 companies, mostly label and flexible packaging printers, participated with particular interest in the fast development of this printing technology representing today a niche of the market with high expectation of growth in the next five years. OMET export manager Paolo Grasso, with Chiara Prati, Philip Eappen and David Chambers of Flint Group participated as speakers at the event. The pleasant evening ended with a tasty dinner, which gave further opportunities to talk and debate on the IML subject, still not entirely clear for many printers.
---
Medio oriente, OMET raccoglie consensi alla Gulf Print & Pack 2017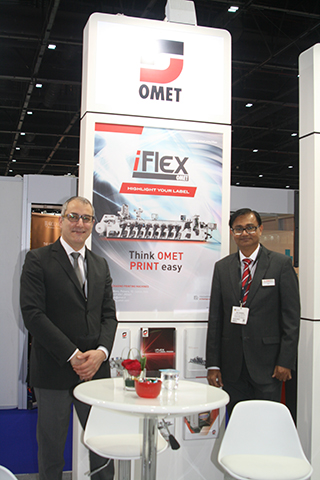 Sensazioni positive dalla fiera Gulf Print & Pack 2017, che ha visto la presenza di OMET al Dubai World Trade Centre. Lo stand di Printech Middle East, agente OMET per il Medio Oriente, è stato fra i più visitati dell'evento e le macchine OMET hanno riscosso molto interesse da parte di clienti consolidati e potenziali, attratti dalla vastità e dall'elevata qualità dell'offerta.
La fiera, che rappresenta il punto di riferimento per il settore della stampa e del packaging in Medio Oriente e Nord Africa, si è tenuta nei nuovi padiglioni del World Trade Centre. Allestita in perfetto stile occidentale, ha ospitato oltre 200 espositori provenienti da tutto il mondo e ha registrato un'ottima affluenza di visitatori dai Paesi del Golfo.
Grande successo per l'evento serale dedicato all' IML organizzato il 27 marzo da Printech con Omet Printing, Prati Converting e Flint Inks. Sono intervenute una cinquantina di aziende, prevalentemente stampatori di etichette e flexible packaging, interessati alle direttrici di sviluppo di una tecnologia che oggi rappresenta una nicchia di mercato ma che si prevede in forte crescita nei prossimi cinque anni. Presenti Paolo Grasso per OMET, Chiara Prati, Philip Eappen e David Chambers per Flint Group. Una bella serata conclusasi con networking e cena che ha dato modo di confrontarsi sul tema IML, ancora misterioso per molti stampatori.