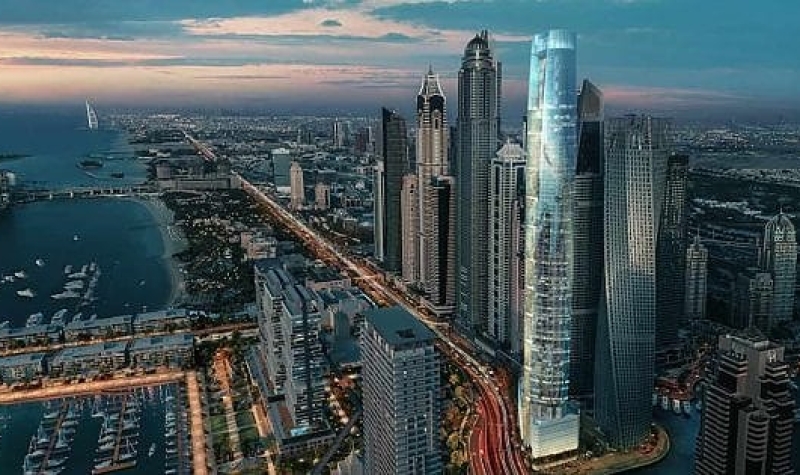 Middle East, how quality and commitment combine to make a force to be reckoned with
August 10, 2020
A combination of experience and expertise has made Middle East customers glowing about OMET's machines and team. With customer expectations on the increase, label and flexible packaging print and conversion has opened up more choice and competition. This has benefitted brand owners and buyers as they work closely with printer-converters to create highly innovative package and label formats.
Machine builders and OEMs therefore have to deliver greater flexibility and more formats. Agility was once a luxury, but in today's industry it has become a prerequisite. Accordingly, Italian press manufacturer OMET, through its technology and solutions, can boast of being an innovative label, flexible and carton print and converting machine supplier, and it has the testimonials to attest to this.
Machine manufacturers and suppliers must collaborate with clients (printers and converters) as business partners and understand what their customers' pain points are, and how they can solve the packaging-labelling challenges they face.
Packaging MEA spoke with Paolo Grasso, OMET's Head of Sales – Label Business Unit – to learn how the company earned its places among the leaders in its sector.
"There are industrial success stories that are not so simple to tell in just a few words. OMET is one of those," says Mr Grasso of a company with more than 55 years of experience.
"This success is based on the fast-forward vision of a small Italian entrepreneur who began his business from his home garage. In the decades since, OMET has always paid close attention to innovation and quality, investing in R&D, ideas and simple-to-use solutions."
OMET's success has been shared with the industry, he adds, pointing out that his approach has allowed hundreds of companies to grow, thanks to the innovative solutions on offer.
"OMET presses are the technological jewels of this industry. They are not just machines but turnkey solutions enriched with ideas, services and that touch of special care in analysing special requirements.
"We have served more than a thousand customers globally and is among the market leaders of this industry. Its portfolio range is effectively the widest in terms of machines and solutions and with this, OMET offers an opportunity for companies of all sizes; from beginners to the most advanced international players."
The Middle East is one of the fastest-growing regions for OMET. More than 15 presses have been installed in the region in the past 24 months alone, thanks to the collaboration of the local agent Printech Middle East LLC, based in Dubai. Naturally the coronavirus pandemic has slowed this pace, but OMET honoured commitments to install any machines that had been shipped before the lockdown.
"This proves the care OMET gives to its partner-customers," concludes Mr Grasso. "We are not just a technology provider – OMET cares for the value that businesses deserve. "
It is to be expected that Mr Grasso will sing the company's praises, but we won't take his word for it. Packaging MEA decided to ask six of the company's most recent customers in the UAE and Saudi Arabia, who have invested in print and converting solutions from OMET.
____
Mohamed Al Shirawi (CEO) & Samuel Natarajan (COO)
Emirates Printing Press, Dubai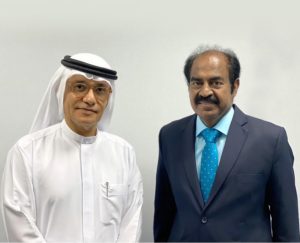 Recently, we have invested in a specialised OMET VaryFlex V2 and OMET XFlex X6 combi printing and converting lines.
The OMET X6 primarily does our short-run shrink sleeves/UV & water-based mono layer label print jobs. This combi press combines offset, flexo and gravure technologies with inline cold foil and hot stamping embellishment capabilities.
The OMET V2 complements our existing Gallus-Heidelberg wide-format rotary press lines. To take care of the narrow web requirement we proceeded with the VaryFlex V2 narrow web press for specialised folding carton packaging print. We appreciate OMET's services and their response time. We have attended their open houses and we have visited installed sites where they have showcased their capabilities and found they are a credible company with good technology. It has been a worthy investment for us.
Tilman F Ehret
CEO
ENPI Group, Dubai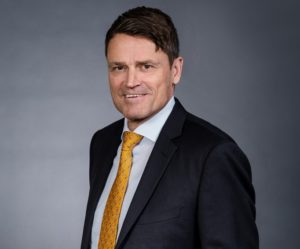 We commissioned the XFlex X4 Printing-Converting line and commercial production began on February 15. We chose OMET because we have been a satisfied customer of theirs since 2014 and trust their flexo technology. It is also very easy to communicate with OMET staff at all hierarchical levels. They go the extra mile.
We particularly like the silk screen unit (SPG). It is unique in its simplicity and we like the mounting table, which is very accurate. The machine design is uncomplicated and we appreciate its low-maintenance requirements, as well as how it enables us to considerably reduce setup times.
Saad Al Zahrani
President
Modern Adhesive Products Factory
Dammam, Saudi Arabia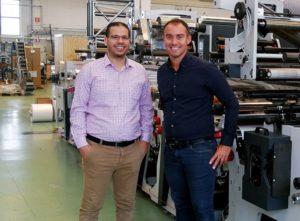 We started using the OMET XFlex X6 Press line in December. The main drive for choosing OMET was that we were looking for the latest technology in narrow web printing with good print quality and good after-sale service with a reasonable price, and we found all of this with OMET.
Overall, the machine has demonstrated good performance for our label print production. Print quality and stability have been good, as has productivity. We hope to continue doing business with OMET, and we will if they continue to provide us with the same level of service.
Sachin Arya
General Manager
Ajantha Packaging Fzc
Sharjah, UAE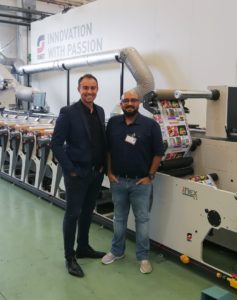 We started using the iFlex Press line in December. We chose it for many reasons, such as its contemporary design and robust structure, short web path, quick setup, easy print and die cylinder change, iVision and iLight, and that it is easy to maintain, with direct-drive operation.
We believe some of these are really unique features, which makes the printers' job easy, and results in better productivity. The quick die change is definitely amazing, while iVision and iLight are both really smart solutions, helping job startup with very little waste.
Clients are very happy, which makes us satisfied, while OMET's after-sales service and support team have been absolutely fantastic and responsive. Italy was one of the worst-affected countries by the coronavirus pandemic, yet we received customer support during that time as well. It was amazing that the machine was installed by the OMET team during lockdown. This shows the capability and commitment of the company. OMET has been a great addition to Ajanta Family.
Yasser Saad
White Crystal Label Printing
Riyadh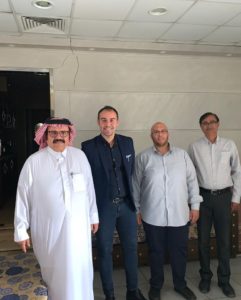 We started installing our OMET XFlex X6 Press line with OMET's help on April 4 and it was completely up and running with full functionality as of May 1.
We chose OMET because we had heard many customers are happy with them, and the specs of the machine matched our requirements for width and properties. The technical and sales teams explained everything very well and the price was good, as was the payment function.
Regarding the machine itself, we particularly like its Vision system, memory for sleeve position, and stability. We have been using the machine for two months now and I can say we have added at least 50 new jobs to our production – and this is just the start.
OMET's after-sales and support have been great, as you can imagine. We installed the machine and trained our staff on it through WhatsApp and email.
Through all departments, OMET has proved to be a great company. We are proud to be one of their customers. They are a partner in our success. We expect from them great support in the future.
Chinnadurai Natrajan
Label Pack FZE
Ras Al Khaimah, UAE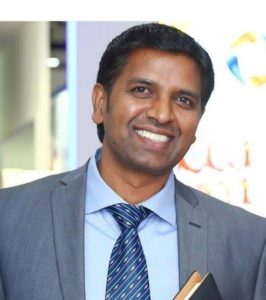 We have ordered iFlex and XFlex X5 Press lines. The iFlex, we started using from March last year after ordering the machine in the last quarter of 2018. We are expecting the arrival of the XFlex X5 this month.
When we decided to start a new label factory, we started looking for a strategic supplier (partner). OMET came to immediately to mind, with no hesitation, as we have known them for more than a decade, and we know their technology and service are among the best in the label industry. OMET has the best technology for label printing. Also, they deeply look into each project and provide customised solutions which are guaranteed to achieve the best quality and productivity.
There are several properties of the equipment that we particularly like, such as the smart register control system, which works independently of the operator; the consistency of registration during production and start-up; the shortest web path, offering less wastage during make-ready and start-ups; the waste matrix removal system, which doesn't break easily during production; and the higher production speed compared to any other label-printing machines.
This equipment has helped enhance our print production because OMET has the shortest make-ready time, and in wastage especially it is a great advantage as we have many short-run jobs. Output is always high quality and stable during production. We normally don't experience fluctuations in terms of registration/color/print production once the job is properly set. And production speed is much higher due to the inking and curing systems.
From the beginning we wanted to maintain an international standard in label printing, so without any hesitation we went with the best machines and tools available on the market. With the support of OMET we have achieved this and are maintaining it at a high level without any compromise.
Regarding after-sales and support, OMET has a dedicated area manager and local representation. At both the starting stage of the project and after sales, the service is excellent. We get very good support from Italy as well as UAE representation.
OMET has helped us unconditionally in our project to make it a great success. We always consider them as strategic partners, not just a machine supplier. We thank OMET and Printech team for the great support.
Credits: Packaging MEA, July-August 2020, editor Ben Daniel 
Thanks for consent to publication
---
Qualità e impegno: ecco la combinazione perfetta per un ruolo di primo piano sul mercato del Medio Oriente
La combinazione di esperienza e competenza del team e delle macchine OMET ha meravigliato e conquistato i clienti del Medio Oriente. Spinto dalle aspettative crescenti dei clienti, il settore delle etichette e packaging flessibili si è aperto ad una maggior concorrenza. Questo ha giovato ai brand owner e ai buyer, che lavorano a stretto contatto con converter e gli stampatori per creare formati innovativi di etichette ed imballaggi.
I costruttori di macchine e i produttori di attrezzature per il mercato della stampa si trovano a dover offrire maggiore flessibilità e più formati. La flessibilità un tempo era un lusso, ma nell'industria di oggi è diventato un prerequisito. OMET, grazie alla sua tecnologia e alle soluzioni proposte, può a ragione considerarsi un fornitore innovativo di macchine per la stampa ed il converting di etichette, imballaggi flessibili e cartone flessibile, posizione comprovata da numerose testimonianze di stampatori.
In questo contesto, i produttori di macchine e i fornitori di attrezzature e materiali devono collaborare con i clienti (stampatori e converter) con rapporti di partnership commerciale, per comprendere quali sono i punti deboli dei loro clienti e come risolvere le attuali sfide nel campo delle etichette e degli imballaggi.
Paolo Grasso, Head of Sales di OMET – Label Business Unit – spiega alla rivista Packaging MEA come l'azienda, con oltre 55 anni di esperienza, ha guadagnato posizioni tra i leader di settore.
"Nel mondo industriale esistono storie di successo che non sono così semplici da raccontare in poche parole. OMET è una di quelle", afferma Grasso.
"Il suo successo si basa sulla visione di un imprenditore italiano che ha iniziato l'attività nel suo garage di casa, oltre 55 anni fa. Nei decenni successivi, OMET ha sempre prestato molta attenzione all'innovazione e alla qualità, investendo in ricerca e sviluppo, proponendo idee e soluzioni di facile utilizzo".
Il successo della OMET è stato condiviso con il settore, aggiunge, sottolineando che il suo approccio ha permesso a centinaia di aziende di crescere grazie alle soluzioni innovative offerte.
"Le linee OMET sono i gioielli tecnologici di questo settore. Non sono solo macchine ma soluzioni chiavi in mano arricchite con idee, servizi e quel tocco speciale di attenzione nel capire le esigenze particolari dei clienti".
"Abbiamo servito oltre un migliaio di clienti in tutto il mondo e OMET è tra i leader di mercato di questo settore. Il suo portfolio ha la più ampia gamma esistente in termini di macchine e soluzioni: OMET offre opportunità ad aziende di tutte le dimensioni; dai principianti ai player internazionali più avanzati".
Il Medio Oriente è una delle regioni con maggiore crescita per OMET. Più di 15 macchine da stampa sono state installate nella regione negli ultimi 24 mesi, grazie alla collaborazione con l'agente locale Printech Middle East LLC, con sede a Dubai. Naturalmente la pandemia dovuta al Coronavirus ha rallentato questo ritmo, ma OMET ha onorato gli impegni presi per l'installazione di tutte le macchine che erano state spedite prima del blocco.
"Ciò dimostra la cura con cui OMET tratta i suoi clienti-partner", conclude Grasso. "Non siamo solo un fornitore di tecnologia: OMET contribuisce a creare valore per il business".
Packaging MEA ha intervistato sei tra i clienti più recenti negli Emirati Arabi Uniti e in Arabia Saudita che hanno investito in soluzioni OMET per stampa e converting.
____
Mohamed Al Shirawi (CEO) e Samuel Natarajan (COO)
Emirates Printing Press, Dubai
Di recente, abbiamo investito in una linea di stampa e converting OMET VaryFlex V2 e in una OMET XFlex X6.
La OMET X6 esegue principalmente i nostri lavori di stampa a bassa tiratura di shrink sleeves e di etichette mono-strato stampate con inchiostri UV e a base d'acqua. Questa macchina combina tecnologie offset, flexo e rotocalco con finiture in linea a freddo e a caldo (cold-foil e hot-foil).
La OMET V2 integra le nostre attuali linee rotative Gallus-Heidelberg per grandi formati. Per soddisfare le richieste di prodotti a nastro stretto abbiamo scelto la VaryFlex V2 per la stampa specializzata di packaging flessibile. Siamo soddisfatti del servizio OMET e dei loro tempi di risposta. Abbiamo partecipato agli open house e abbiamo visitato macchine già installate che hanno dimostrato le loro capacità: sono un'azienda affidabile con una buona tecnologia. È stato un ottimo investimento.
Tilman F Ehret
Amministratore delegato
Gruppo ENPI, Dubai
Abbiamo acquistato la linea di stampa e converting OMET XFlex X4 e la produzione commerciale è iniziata il 15 febbraio. Abbiamo scelto OMET perché siamo già clienti soddisfatti dal 2014, conosciamo l'affidabilità della loro tecnologia flexo. È anche molto facile comunicare con il personale OMET a tutti i livelli gerarchici. Fanno sempre il possibile per esaudire le nostre richieste.
In particolare, apprezziamo l'unità serigrafica (SPG). È unica nella sua semplicità e ci piace il tavolo di montaggio, molto preciso. Il design della macchina è semplice e apprezziamo le sue basse necessità di manutenzione, nonché il modo in cui ci consente di ridurre considerevolmente i tempi di setup.
Saad Al Zahrani
Presidente
Modern Adhesive Products Factory
Dammam, Arabia Saudita
Abbiamo iniziato ad utilizzare la linea OMET XFlex X6 a dicembre. Abbiamo scelto OMET perché cercavamo la più avanzata tecnologia di stampa a nastro stretto con buona qualità di stampa e buon servizio post-vendita a un prezzo ragionevole: abbiamo trovato tutto questo in OMET.
Nel complesso, la macchina ha dimostrato buone performance per la nostra produzione di etichette. La qualità e la stabilità della stampa sono positive, così come la produttività. Speriamo di continuare a lavorare con OMET, la sceglieremo di nuovo se manterranno questo elevato livello di servizio.
Sachin Arya
Direttore generale
Ajantha Packaging Fzc
Sharjah, Emirati Arabi Uniti
Abbiamo iniziato a utilizzare la OMET iFlex a dicembre. L'abbiamo scelta per diverse ragioni, come il design contemporaneo e la struttura robusta, il breve passaggio del nastro, la configurazione rapida, la facilità di cambio lavoro sia per la stampa che per la fustella, le funzioni iVision e iLight, e la facilità di manutenzione grazie al direct drive.
Riteniamo che alcune di queste siano caratteristiche davvero uniche, che semplificano il lavoro delle linee e garantiscono una migliore produttività. Il cambio rapido della fustella è sicuramente sorprendente, mentre iVision e iLight sono entrambe soluzioni davvero intelligenti, che aiutano l'avvio del lavoro con pochissimi sprechi.
I clienti sono molto contenti, il che ci rende soddisfatti, mentre il servizio post-vendita e il team di supporto di OMET sono stati assolutamente fantastici e reattivi. L'Italia è stata uno dei Paesi più colpiti dalla pandemia di Coronavirus, ma anche in quel periodo abbiamo ricevuto assistenza. È stato sorprendente come la macchina sia stata installata dal team OMET durante il blocco. Ciò dimostra la capacità e l'impegno dell'azienda. OMET è stata una grande new entry nella famiglia Ajanta.
Yasser Saad
White Crystal Label Printing
Riyadh
Abbiamo iniziato ad installare la nostra OMET XFlex X6 il 4 aprile ed era completamente operativa e funzionante dal 1 ° maggio.
Abbiamo scelto OMET perché avevamo sentito altri clienti soddisfatti e le specifiche della macchina corrispondevano alle nostre esigenze. I team tecnici e di vendita hanno spiegato tutto molto bene e il prezzo era buono, così come le modalità di pagamento.
Per quanto riguarda la macchina, abbiamo apprezzato in particolarmente il sistema Vision, la possibilità di memorizzare la posizione delle sleeve e la stabilità di registro. Usiamo la macchina da due mesi e posso dire di aver aggiunto già 50 lavori alla nostra produzione – e questo è solo l'inizio.
Il servizio post-vendita e il supporto di OMET sono stati eccezionali. Abbiamo installato la macchina e formato il nostro personale tramite WhatsApp ed e-mail.
In tutti i suoi reparti, OMET ha dimostrato di essere un'ottima azienda. Siamo orgogliosi di essere uno dei loro clienti. Sono un partner del nostro successo. Ci aspettiamo da loro un grande supporto in futuro.
Chinnadurai Natrajan
Label Pack FZE
Ras Al Khaimah, Emirati Arabi Uniti
Abbiamo acquistato le linee iFlex e XFlex X5. La iFlex, ordinata nell'ultimo trimestre del 2018, è in funzione da marzo dell'anno scorso. Ci aspettiamo l'arrivo della XFlex X5 questo mese.
Quando abbiamo deciso di avviare un nuovo sito produttivo di etichette, abbiamo iniziato a cercare un fornitore strategico (partner). OMET mi è venuta subito in mente, senza esitazioni: li conosciamo da più di un decennio e sappiamo che la loro tecnologia e il loro servizio sono tra i migliori nel settore delle etichette. OMET ha la migliore tecnologia di stampa nel settore. Inoltre, studiano nei dettagli ogni progetto e forniscono soluzioni personalizzate garantite per ottenere la migliore qualità e produttività.
Ci sono diverse proprietà delle macchine che apprezziamo particolarmente, come il sistema di controllo del registro intelligente, che funziona indipendentemente dall'operatore; la stabilità del registro durante la produzione e l'avvio; l'innovativo dispositivo di pre-registro iLight con puntatore laser, che abbinato al sistema iVision è in grado di accelerare il setup della macchina e la ripartenza dopo il cambio di lavoro, garantendo un consistente risparmio di tempo e materiale.; lo sfridatore per la rimozione degli scarti, che non si rompe facilmente durante la produzione; e la maggiore velocità di produzione rispetto a qualsiasi altra macchina per la stampa di etichette.
Questa linea ha contribuito a migliorare la nostra produzione perché OMET offre il minor tempo di setup e, soprattutto in termini di sprechi, è un grande vantaggio in quanto abbiamo molti lavori a bassa tiratura. La produzione è sempre di alta qualità, e la precisione del registro è stabile. Normalmente non si verificano variazioni in termini di registro / colore / stampa una volta impostato correttamente il lavoro. E la velocità di produzione è molto elevata grazie ai sistemi di inchiostrazione e di asciugamento OMET.
Fin dall'inizio volevamo mantenere uno standard internazionale nella stampa di etichette, e senza esitazioni abbiamo scelto le migliori macchine e strumenti disponibili sul mercato. Con OMET abbiamo raggiunto questo obiettivo e lo stiamo mantenendo ad alto livello senza alcun compromesso.
Per quanto riguarda l'assistenza post-vendita, OMET ha un area manager dedicato e una rappresentanza locale. Sia nella fase iniziale del progetto che nel post-vendita, il servizio è eccellente. Riceviamo un ottimo supporto sia dall'Italia che dalla rappresentanza degli Emirati Arabi Uniti.
OMET ha contribuito largamente al nostro progetto di successo. Li consideriamo sempre come partner strategici, non solo fornitori. Ringraziamo il team OMET e Printech per l'ottimo supporto.
Credits: Packaging MEA, July-August 2020, editor Ben Daniel
Thanks for consent to publication