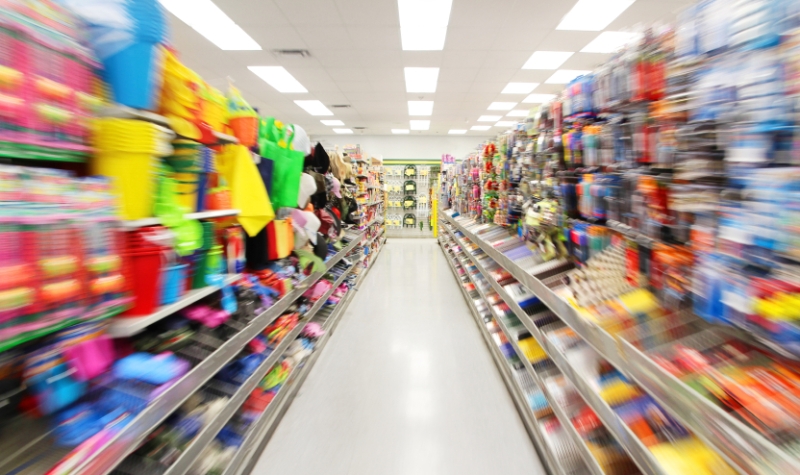 Labels and packaging in Italy: despite everything, we grow.
February 8, 2021
The economic crisis following the Covid-19 pandemic and the restrictive measures adopted by several countries seems to have lightly touched the label and packaging sector. Although suffering an inevitable slowdown, the sector is driven by the growing demand for packaged products boosted by the lockdown, for the longer time spent at home. This suggests even a growth in the future. The positive, although cautious, forecast is shared by all market players: manufacturers such as OMET, printing and converting companies, suppliers of equipment and materials, industry experts. But there is still great uncertainty about the future. In this survey, we collected the opinions of some market players, who agree on a picture of the sector fortunately far from the current worrying situation of the Italian economy.
General market situation
Journalists and industry experts provide a broader and super partes view about the Italian market trend. "Despite the consumption slowdown, the forced stay at home has generated a greater need for primary goods (food, medicines, hygiene products, etc.), often with home service and increasing single-dose packs – explains Emilio Gerboni, journalist and consultant with decades of experience in the graphic arts and converting sector -. This means more work for packaging and labels producers, provided that the production is able to satisfy the demand with flexibility and promptness".
"The greatest current difficulties in Italy are due to the lack of liquidity for companies unable to finance themselves because of a reduced turnover – continues Gerboni -. To overcome this situation, a consistent commitment by the Government and the regional authorities is required. The banking system should help companies without aiming at an immediate profit, but looking for a long-term economic and productive restart".
Marco Picasso, editor and director of MetaPrintArt, confirms this opinion but also shows a precise direction for the recovery. "Even during the lockdown, the label and packaging sector never stopped to work, despite some difficulties in supplying and presence of the workforce on the machines – says Picasso -. Sales forces, despite having suffered from the lack of personal contact, kept the sector alive. However, there was a decline in orders, especially from abroad. The data showed by Assografici association show that there was a decrease in production up to 37% for the graphics sector and only of 13% in converting. "A growth is certainly expected, driven by the increase in demand for packaged products. But the consumer pays more and more attention to sustainable products. As recently shown by the Packaging Awards, the industry – including brands, packaging and large retailers – is working successfully in this direction. Even the ennobling is more and more appreciated. Those who print packaging and labels will have to take this into account. The Italian market is suffering from the indecisions of the Government, who seems not to be able to give drastic solutions, having to (or wanting) to please everyone. Given the increasing sustainability trend, innovation in packaging raw materials could be a way forward. Italian industry and research are at the forefront of this issue and should receive more support to overcome foreign markets. To overcome the difficulties, planning remains fundamental".
Elena Piccinelli, Editor-in-Chief of Converting review, highlights the flexibility of Italian companies and their ability to react to difficulties and market changes with creativity and promptness. "After the first and more confusing months of this 2020 year, the sector, on the one hand, found business continuity or even opportunities for growth – in food & beverage and pharma, for well-known reasons explains Piccinelli -. On the other hand, it quickly sought new solutions for the emerging needs created by the health emergency, often activating networks of local relationships and creating "short supply chains". I think about many converters and printers who have quickly started production of protective aids, hospital clothing, indoor signage, etc., first for the local community and then for the entire market. Some other found new development opportunities such as proximity suppliers of companies stumped by the peak of market demand. Other companies have upgraded their equipment to better serve the packaging demand boosted by the online sales, investing in digital or hybrid printing technologies to better manage small orders and customizations. Finally, there were companies which have developed new lines of labels and packaging with sanitizing and antibacterial coatings, or which have invested in quality and ecological certifications, or which have emerged for the care for safety and well-being of their employees … There are many interesting cases and many others we will see. Change is fast. In line with the trend, I agree with the positive forecast for the sector, but with the limits of the purchasing power of the population and, upstream, the effectiveness of the various national welfare systems. And above all with the problems that new lockdowns could create for supply chains, both nationally and internationally. The uncertainty complicates any possibility of planning, and the difficulties of the Government in supporting economic activities are the main problem for all market players. It is necessary to strengthen existing networks and to design new tools and collective strategies, in order to create a working system both at the level of this sector and of the country. And it's fundamental to knowing how to use information and communication tools, channels and opportunities with much greater awareness than in the past, to overcome isolation and impasse".
"Packaging and label sectors were less penalized than others – confirms Chiara Bezzi, Editor in Chief of Innovative Press -. In particular, companies that target the food & beverage and above all the pharmaceutical sectors have seen their turnover grow, unlike those who target luxury packaging or high-end wines, or industrial packaging. Consumers have realized, during the pandemic, how packaging actually guarantees protection and safety beyond an aesthetic role. Plastic is no longer "the evil of the world", and perhaps today people are more aware that sustainability comes from a correct behavior after use, by managing packaging waste and recycling. The biggest difficulties concern exporting companies, Italy must return to show its strength as a country producing high quality goods and capital goods. To overcome this moment it is necessary to bring consumption back to post-pandemic levels and inject confidence in companies and consumers. Surely the Italian government will have a fundamental role in this sense and will have to respond concretely to the needs of companies and individuals".
Investments in new machinery
On the side of the machinery producers of labels and packaging printing and converting, the OMET sales force engaged on the Italian market collects consistent feedbacks from its customers, who speak of a definitive and not temporary change in market conditions and of a revolution in customer relations. This change can be positive under many point of views.
"In recent months, strong changes have affected the market and the businesses – comments Marco Calcagni, OMET Sales Director -. The way of working, the needs of customers, the approach to suppliers have changed. People travel less, and meetings are often virtual: at first, everything seemed difficult, but the result was greater efficiency and greater speed in communicating and solving problems. Packaging, in general, has not undergone any downturns: it has remained stable with increases in particular in the food sector. Going to restaurants or on a cruise was forbidden, but people have not stopped eating, so they turned to large retailers, increasing the demand for packaging. This trend has not immediately reflected in an increase in the investment market, where OMET operates, but it has balanced the fear of the future which represets its main brake. Right now, the key is a vision that goes beyond the contingent emergency situation: many forward-looking entrepreneurs continue to invest, and governments encourage the restart of economies".
"We are all overwhelmed by a global change – adds Roberto Speri, OMET Sales Manager – we have to adapt in a very short time to an emergency that involves new ways of action, new points of view, strong change of mentality and new commercial and technical strategies. There will be no more fairs or important events to meet, to avoid gatherings, but above all, we understand that this situation is marking our path indelibly. However, I see it as a new interpretation and an occasion to optimize and develop new channels and opportunities. Some customers have ridden the wave of the pandemic, dramatically increasing their turnover and having the possibility of further investing in new equipment and machines; some others have found themselves unprepared and met serious difficulties. Basically, the healthy and forward-looking companies have get through the moment and have equipped themselves to continue working. Who knows how long this moment will last".
"Almost all of my Italian clients agree that the change will not be temporary but will forever affect the current way of working – confirms Andrea Campani, OMET Sales Manager -. There is a growing demand for printing technology, increasingly connected with service providers and with customers themselves, online 24 hours a day. The current pandemic made us make a technological leap of at least 10 years, immediately taking us to levels unthinkable for our country until a year ago. I don't know many label converter that have closed or gone bankrupt due to Covid 19. I see difficulties only for who works in a single sector or simply aims at lower prices without any diversification. Companies that have always been attentive to technological innovation and quality will come out stronger than before".
"Basically I can confirm the above – says Gilberto Vercellotti, also of the OMET sales force – The world of Graphic Arts in general comes from a period of downsizing of orders, the difficult lockdown has been a watershed between the commercial printers and publishing, very slowed down, and labels/packaging converters which not only maintained the volumes of previous years, but in some cases even exceeded them. From the investments point of view, caution remains, and attention is paid to the type of product and the quality and reliability of the supplier. Several entrepreneurs are moving to define their projects by the beginning of 2021 in order to take advantage of state subsidies, by presenting the budgets of previous years not yet reduced by the 2020 crisis".
Printing and converting companies
"To date, national statistics show that packaging has grown by +5% while publishing, sector that includes the paper converting sector, has fallen by -30/40%." says Bruno Martino, owner of the Novarex company located in Veneto, one of the regions most affected by the pandemic last spring. "The packaging sector reflects a slight increase in consumption, but above all a shift towards a different type of packaging. This trend was present already before the pandemic: today people are mostly oriented to discounts for price reasons, and they buy smaller pieces (once the Grana cheese was sold in pieces of 500 g, today it is sold in 100 g pieces), this change is related to an evolution of the families (elderly, separated, single). The pandemic produced an increase in consumption in February, March, April: we even had problems in storing products and finding raw materials. Today this trend has stabilized, but there is absolutely no crisis". "The future? – continues Martino – I don't have the crystal ball but as President of the graphic paper converters of Confindustria Venezia Rovigo, I can say that the losses and difficulties of the sectors we work with are very serious, for example fashion, travel, catering. The general crisis is very strong and generates permanent closures of many activities. Italy is suffering, perhaps the whole world, and everything is connected. We should be able to live with this virus: if we continue to block, it will still be a problem for every single sector". "I believe that in the future we will see new slowdowns in the already poor national industrial growth trends. But we must absolutely have faith in the restart and create new market models – says Massimiliano Bacchieri, second generation at the helm of Idea Srl / Rolmarkem -. If we analyze the data carefully, the decline in the catering sector has actually generated an increase in the production of the food sector, for which we have always worked. Also the sectors of hygiene and cleaning, beauty care, chemical have definitely held the market to the detriment of others that are probably considered less important. However, we want to be absolutely optimistic about a general restart of the country".
A look to the future
The spread of the Covid-19 pandemic – concludes Massimo Bellingardi, OMET marketing coordinator – was rapid and unexpected in the first months of the year, and none of the companies in the sector could be prepared for such a situation.
All strategic plans, investments and prospects have had to be revised but above all the way of working, planning and approaching the market has changed. The sector reacted quickly and decisively, with the firm intention not to bend, to adapt and return to investing. So did OMET too, with humility and dedication we cleared our certainties and rebuilt our way of working, always trying to stay close to the customer, his doubts and his needs even if only virtually. With the contribution of the new NOVA app (New Omet Virtual Access), developed with foresight in the months preceding the pandemic, we were able to technically intervene at our customers without the physical presence of our technicians, also managing to install numerous machines in all continents, remotely guiding customer technicians step by step. This second wave has brought further uncertainty to the market, but we are not unprepared and cautiously move forward, with the knowledge that things will improve.
---
Etichette e packaging: in Italia, nonostante tutto, si cresce.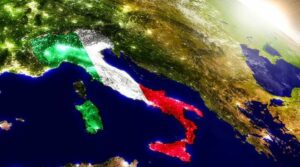 La crisi che ha colpito l'economia a seguito della pandemia Covid-19 e delle misure restrittive adottate dai vari Paesi per contrastarla, sembra aver solo "sfiorato" il settore delle etichette e packaging. Pur subendo un inevitabile rallentamento, il settore è trainato dalla crescente richiesta di prodotti confezionati prodotta dal lockdown e dal maggior tempo trascorso in casa che fa presupporre, in prospettiva, addirittura una crescita. L'atteggiamento positivo, anche se prudente, è condiviso da tutti gli attori del mercato: produttori di macchinari, come OMET, clienti, fornitori, giornalisti specializzati. Ma permane grossa incertezza sul futuro. In questa inchiesta abbiamo raccolto le opinioni degli attori del mercato, che concordano per il settore un quadro fortunatamente lontano dalla preoccupante congiuntura attuale dell'economia italiana.
Situazione generale del mercato
I giornalisti di settore forniscono una visione più ampia e super partes sull'andamento del settore in Italia. "Sebbene si registri un calo dei consumi, la forzata permanenza dei consumatori tra le mura domestiche ha generato un maggior bisogno di beni primari (vitto, medicinali, prodotti per l'igiene personale ecc.) sovente con servizio a domicilio e incremento delle confezioni monodose  – spiega Emilio Gerboni, giornalista con decenni di esperienza nel settore delle arti grafiche e del converting -. Ciò significa maggiore lavoro per la produzione di imballaggi e di etichette, a patto che la produzione sia in grado di fornire quanto richiesto dal mercato con grande agilità e in tempi brevi."
"Le maggiori difficoltà attuali sul mercato italiano derivano dalla mancanza di liquidità di molte aziende che a causa del ridotto fatturato non sono in grado di auto-finanziarsi – continua Gerboni – Per sopperire a tale situazione è necessario un consistente impegno del Governo, delle autorità regionali  e del sistema bancario finalizzato ad aiutare concretamente le aziende senza finalità di guadagno immediato, ma con la prospettiva di mettere in moto un meccanismo che faccia ripartire la produzione e i consumi in un trend di lungo periodo".
Marco Picasso, editore e direttore di MetaPrintArt, conferma l'impressione ma indica una precisa direzione per la ripresa. "Il settore etichette e packaging, essendo rientrato nel codice Ateco, ha sempre potuto lavorare sia pure con qualche difficoltà nei rifornimenti e nella presenza fissa del personale di macchina – dice Picasso -. I commerciali, pur avendo sofferto la mancanza del contatto personale, sono riusciti a tenere in piedi il settore. Tuttavia nel complesso il calo di ordini, soprattutto dall'estero si è fatto notare. I dati riscontrati da Assografici dicono che si è registrato un calo della produzione pari al 37% per il comparto grafico; meglio il converting il cui calo è ridotto al 13%". "Certamente si prevede una crescita del settore, trainato dall'incremento di domanda di prodotti confezionati. Ma si nota maggiore attenzione da parte del consumatore, tutti noi, verso i prodotti sostenibili. Come ha dimostrato recentemente l'assegnazione degli Oscar dell'Imballaggio, l'industria del settore – brand, packaging e grande distribuzione – sta lavorando con successo in questa direzione. Anche la nobilitazione è sempre più stimata. Chi stampa packaging e etichette dovrà tenerne conto. Il mercato italiano soffre le indecisioni della politica che non sta dimostrando la capacità di dare soluzioni drastiche, dovendo (o volendo) accontentare un po' tutti. Considerata la tendenza a fare più attenzione alla sostenibilità, rispetto agli anni passati, una strada può essere quella dell'innovazione nei materiali di supporto del packaging in questa direzione. L'industria e la ricerca italiana sono all'avanguardia in questo e dovrebbero ricevere maggiore sostegno, per conquistare mercati esteri. Per superare le difficoltà la pianificazione rimane fondamentale.
Elena Piccinelli, caporedattore Converting, pone l'accento sulla flessibilità delle aziende italine e e alla loro capacità di rispondere alle difficoltà e alle mutate condizioni del mercato con creatività e tempestività. "Passati i primi e più confusi mesi dell'anno, il settore da un lato ha trovato continuità di business, o addirittura occasioni di crescita, nel  food & beverage e nel pharma, per i noti motivi – spiega la Piccinelli -. Dall'altro si è mosso vivacemente a cercare nuove soluzioni in risposta alle esigenze create dall'emergenza sanitaria, spesso attivando reti di relazioni locali che danno vita a "filiere corte". Penso ai tanti converter e stampatori, da Nord a Sud, che hanno velocemente avviato produzioni di ausili di protezione, abbigliamento ospedaliero, segnaletica indoor eccetera, dapprima al servizio della comunità locale e poi dell'intero mercato o a chi ha trovato nuove occasioni di sviluppo come fornitore di prossimità in soccorso ai molti produttori messi in difficoltà dai picchi di domanda. A chi ha potenziato il parco macchine per servire meglio la domanda di confezionamento originata dal boom delle vendite online, con tecnologie di stampa digitali o ibride per gestire al meglio piccoli lotti e personalizzazioni. E, ancora, a chi ha sviluppato nuove linee di etichette e packaging con coating sanificanti e antibatterici, a chi ha "spinto" sulle certificazioni di qualità e di eco-responsabilità, a chi si è distinto per la cura della sicurezza e del benessere dei dipendenti… I fenomeni interessanti sono moltissimi e molti altri ne vedremo. Il cambiamento è veloce. In linea di tendenza sono d'accordo con la previsione positiva per il settore, , ma con i limiti che imporrà la capacità di acquisto delle popolazioni e, a monte, l'efficacia dei vari welfare nazionali. E con i problemi che eventuali nuovi lockdown potranno creare alle catene di fornitura su scala nazionale e internazionale. L'incertezza che complica qualsiasi possibilità di progettare e pianificare e l'incertezza sulla effettiva capacità dello Stato di indirizzare e sostenere le attività economiche sono la principale difficoltà per tutti gli attori del mercato. Occorre potenziare le reti di relazioni esistenti e progettare nuovi strumenti e ambiti collettivi, per fare sistema – a livello di singolo comparto e di Paese. E saper usare con molta maggior consapevolezza che in passato gli strumenti, i canali e le occasioni di informazione e comunicazione, per superare isolamento e impasse".
"I settori packaging ed etichette sono stati meno penalizzati rispetto ad altri – conferma Chiara Bezzi, Editor in Chief of Innovative Press -. In particolare, le aziende che hanno come target di riferimento i settori del food&beverage e soprattutto del farmaceutico hanno visto crescere le richieste. Sono invece stati penalizzati coloro che hanno come target il packaging di lusso o i vini d'alta gamma, così come l'imballaggio industriale.  I consumatori si sono resi conto, proprio a fronte della pandemia, quanto il packaging non abbia soltanto un ruolo estetico, ma rappresenti realmente un mezzo di protezione e di sicurezza. Nei supermercati, non si trovano più i frigoriferi con le merci sfuse, che potevano essere un ricettacolo di batteri e virus. I prodotti sono tornati sugli scaffali e nei frigoriferi ben confezionati. La plastica non è più "il male del mondo", ma forse oggi la gente è più consapevole del fatto che la sostenibilità di questo materiale, come degli altri, derivi dal comportamento corretto dopo l'uso nella gestione del rifiuti da imballaggio e dal riavvio al riciclo. Le difficoltà maggiori riguardano le aziende che esportano, l'Italia deve tornare a mostrare la sua forza come paese produttore di merci e beni strumentali di alta qualità. Per superare questo momento è necessario riportare i consumi ai livelli post pandemia e iniettare fiducia nelle aziende e nei consumatori. Sicuramente il governo italiano avrà un ruolo fondamentale in questo senso e dovrà rispondere concretamente alle necessità delle aziende e dei singoli".
Nuovi investimenti
La forza vendita OMET impegnata sul fronte italiano, raccoglie un feedback tutto sommato concorde dai propri clienti, che parlano di un cambiamento definitivo e non temporaneo delle condizioni di mercato e di una rivoluzione nelle modalità di relazione con i clienti. Che può avere molti aspetti positivi.
"Negli ultimi mesi, forti cambiamenti hanno investito il mercato e le imprese – commenta Marco Calcagni, OMET Sales Director -. Sono cambiati il modo di lavorare, le necessità dei clienti, l'approccio ai fornitori. Si viaggia meno, e le riunioni sono spesso virtuali: all'inizio tutto sembrava difficile, ma il risultato è stato maggior efficienza e maggior velocità nella comunicazione e nella risoluzione dei problemi. Il packaging, in generale, non ha subito flessioni: è rimasto stabile con incrementi in particolare nel settore food. La gente non ha più potuto andare al ristorante o in crociera ma non ha smesso di mangiare, quindi si è rivolta alla grande distribuzione acquistando piccole confezioni, e aumentando la richiesta di packaging. Questo non si è riflesso immediatamente in un aumento nel mercato degli investimenti, dove opera OMET, ma ha compensato la paura del futuro che ne costituisce il principale freno. In questo momento, la chiave di tutto è una visione che vada al di là della situazione contingente di emergenza: un plauso va a tanti imprenditori lungimiranti che continuano a investire, e ai Governi che incentivano il rilancio delle economie".
"Siamo tutti, indistintamente, succubi e in preda di un cambiamento "GLOBALE" aggiunge Roberto Speri, OMET Sales Manager – ci siamo dovuti adattare in brevissimo tempo ad uno stato d'emergenza che comporta nuove metodologie d'azione, nuovi punti di vista, cambio di mentalità e nuove strategie sia commerciali che tecniche. Non ci saranno più fiere nè eventi importanti per evitare assembramenti, ma soprattutto tutti noi, a distanza di mesi dal primo lockdown, abbiamo capito che la situazione avrà segnato il nostro percorso in maniera indelebile. La vedo però come una nuova chiave di lettura e spunti per ottimizzare e sviluppare nuovi canali ed opportunità a 360°. Alcuni clienti hanno cavalcato l'onda della pandemia per incrementare vertiginosamente il fatturato e quindi con la possibilità di investire ulteriormente in attrezzature e macchine nuove, altri si sono trovati in serie difficoltà ed impreparati, fondamentalmente le aziende sane e lungimiranti, hanno superato più che dignitosamente il momento e si sono attrezzati ulteriormente per continuare a viverlo. Chissà per quanto ancora".
"La quasi totalità dei miei clienti italiani risulta concorde nel pensare che il cambiamento non sarà temporaneo ma intaccherà per sempre l'attuale modo di lavorare – conferma Andrea Campani, OMET Sales Manager –. Cresce la richiesta di una tecnologia di stampa sempre più connessa coi service coi fornitori e coi clienti stessi, online 24 ore al giorno. L'attuale pandemia non ha fatto altro che obbligarci ad un salto in avanti tecnologico di almeno 10 anni portandoci subito a livelli impensabili per il nostro paese sino ad un anno fa. Non mi risulta che ci siano stati tanti etichettifici che abbiano chiuso o siano falliti causa Covid 19. Vedo in sofferenza quei clienti che lavorano in un solo settore o puntando meramente su prezzi al ribasso e senza diversificazione. Le aziende che sono sempre state attente all'innovazione tecnologica ed alla qualità ne usciranno più forti di prima.
Produttori e converter
"Ad oggi le statistiche a livello nazionale dicono che il packaging registra una  crescita del +5 % mentre l'editoria, in cui rientra il settore carta/cartoni, un calo del -30/40%. – dice Bruno Martino titolare ditta Novarex che si trova in Veneto, una delle regioni più colpite dalla pandemia in primavera. "Il settore del packaging riflette un leggero aumento dei consumi e soprattutto un loro spostamento verso un diverso tipo di confezionamento, una tendenza già presente prima della pandemia: oggi la maggior parte delle persone scelgono il discount per ragioni di prezzo, aumenta il numero di confezioni ed etichette perché vengono acquistati pezzi più piccoli (una volta si vendeva il Grana in pezzi da 500 g, oggi  si vende pezzo da 100 g), un cambiamento che riflette una modifica nella fisionomia della famiglia (anziani, separati, single). La pandemia ha prodotto un aumento dei consumi a febbraio marzo aprile: avevamo addirittura problemi nello stoccaggio materiali e nel reperire materia prima. Oggi questo trend si è stabilizzato, ma assolutamente non c'è crisi".
"Il futuro? – continua Martino – La sfera magica non c'è ma come Presidente dei cartotecnici grafici di Confindustria Venezia Rovigo, posso dire che le perdite e le difficoltà dei settori con cui lavoriamo sono molto gravi, parlo ad esempio del settore moda, viaggi, ristorazione, la crisi generale è molto forte e genera chiusure permanenti di molte attività. L'Italia sta soffrendo, forse il mondo intero, e tutto è collegato. Bisognerebbe riuscire a convivere con questo virus, se continuiamo a bloccare, sarà comunque un problema per ogni settore".
"Sicuramente la pandemia ha rallentato se non fermato numerosi settori industriali, e credo che anche in futuro vedremo frenate nei trend già scarsi di crescita industriale nazionale. Ma dobbiamo assolutamente avere fiducia nella ripartenza e trovare nuovi stimoli per creare nuovi modelli di mercato – dice Massimiliano Bacchieri, seconda generazione alla guida di Idea Srl / Rolmarkem –. Se analizziamo bene i dati, il calo nel settore della ristorazione in realtà ha generato un incremento nella produzione del settore alimentare, settore nel quale noi lavoriamo da sempre. Non da meno i settori dell'igiene e pulizia, beauty care, chimico hanno tenuto decisamente il mercato a discapito di altri ritenuti probabilmente meno importanti. Comunque vogliamo essere assolutamente ottimisti verso una ripartenza generale del Paese".
Uno sguardo al futuro
"La diffusione della pandemia Covid-19 – conclude Massimo Bellingardi, coordinatore marketing di OMET – è stata rapida e inaspettata nei primi mesi dell'anno, e nessuna delle aziende del settore poteva essere preparata a una situazione del genere.
Tutti i piani strategici, gli investimenti e le prospettive sono stati rivisti ma soprattutto è cambiato il modo di lavorare, pianificare e avvicinarsi al mercato. Il settore ha reagito con rapidità e decisione, con la ferma intenzione di non piegarsi, di adattarsi e di tornare a investire. Così ha fatto anche OMET: con umiltà e dedizione abbiamo smantellato le nostre certezze e ricostruito il nostro modo di lavorare, cercando di stare sempre vicino al cliente, ai suoi dubbi e alle sue esigenze anche solo virtualmente. Con il contributo della nuova app NOVA (New Omet Virtual Access), sviluppata con lungimiranza nei mesi precedenti la pandemia, siamo stati in grado di intervenire tecnicamente presso i nostri clienti senza la presenza fisica dei nostri tecnici, riuscendo anche ad installare numerose macchine in tutto continenti, guidando passo dopo passo i tecnici del cliente. Questa seconda ondata ha portato ulteriore incertezza nel mercato, ma non siamo impreparati e andiamo avanti con cautela, con la consapevolezza che le cose miglioreranno".