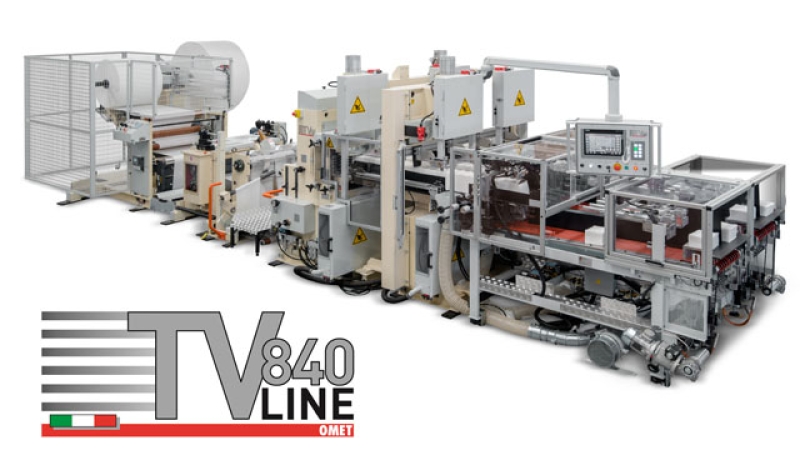 HIGH CAPACITY AUTOMATIC LINES FOR "TRIMMED" NAPKINS
January 31, 2017
by Alberto Redaelli
In the napkin converting scenario, most of the consumers around the world are accustomed to using ¼ fold or ⅛ fold napkins.
In fact, in the napkin market, these products have always been the most popular and widely used ones.
Curiously, in some markets, especially in Latin America, other types of napkins are still very popular, an important exception to this rule.
These types of napkins are known as "slitted" and "trimmed".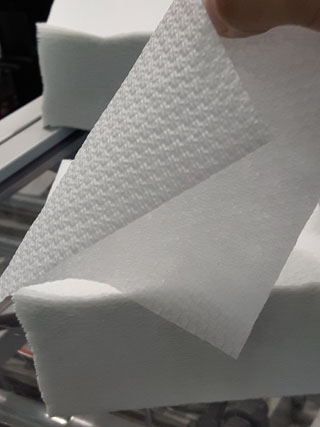 Differently from the ¼ folded napkins, these products have either only two folds ("slitted" napkins) or just one individual sheet ("trimmed napkins").
Whilst the size of the flat napkins is approximately the same as that of ¼ fold napkins, the open size is evidently very different: around half or quarter of the size of a conventional napkin.
The "slitted" and "trimmed" napkins are used equally for both household consumption and institutional market, representing a low-cost alternative to the regular and conventional napkin.
These napkins also require a different production process, as compared to the others, which involves a different conversion line set-up, a factor that can lead to some problems.
In the case of a vacuum folding line, the production of these napkins is more difficult than that of ¼ fold napkins because they are more lightweight. This reduces the stability of the sheets on the folding drums and the finishing operations also become more difficult, resulting in visibly irregular piling.
Furthermore, when the napkins are processed by an automatic folding machine, the conversion line requires a different cutting system from the one commonly used. This is a huge limitation that hinders the separation process and the automatic transfer to the packing system.
Today, these technical limitations are clearly lead to a substantial increase in the production costs of these products, due to the need for a larger workforce.
As part of an active development programme, the Omet R&D Team has successfully developed an innovative solution to this "bottleneck" problem in automatic processing.
The new line, developed from the successful TV 840 platform, has achieved all the project goals.
First, the napkin production has been transformed in a fully automatic process, from the reel to the finished product, delivering the desired quantity to the packing machine.
Second, an efficient cutting system, together with a precise automatic separation system, enables the production of more than 8,000 flat napkins and more than 15,000 pre-cut napkins per minute, requiring just one supervisor.
For all the TV 840 machines, the change of format is also extremely simple.
Furthermore, just 15 minutes are required to change product from "slitted" to "trimmed" napkin.
Third, the automatic transfer system is compatible with almost every type of automatic packing machine, so the automation process can even include box-packing and pallet systems.
Finally, this development provides further advantages in terms of showing the napkins in the finished package.
The package clip is perfectly aligned on all sides and package quality is excellent. This improvement in visual presentation provides extra added value to the product, making it stand out in the destination point-of-sale.
These innovative developments will certainly be a boost to this traditional and still widely used product, contributing at the same time by significantly decreasing the product's cost of manufacture, as well as providing evident improvement in quality.
by Alberto Redaelli
---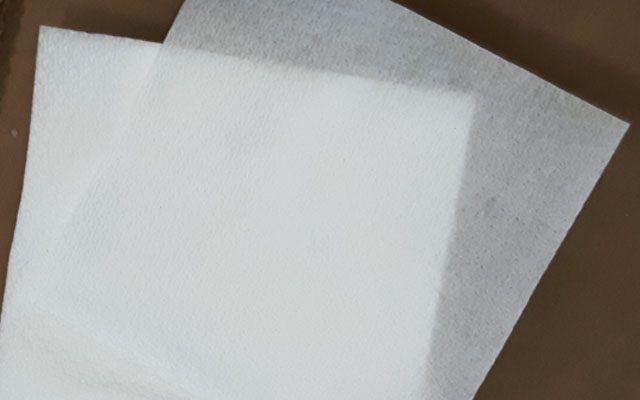 LINEAS AUTOMATICAS DE ALTA CAPACIDAD PARA SERVILLETAS "CORTADAS"
by Alberto Redaelli
En el mundo de la conversión de servilletas, la mayoría de los consumidores alrededor del mundo están acostumbrados a l 'uso de servilletas con plegado ¼ o bien a 1/8.
De hecho, en lo que es el mercado de este tipo de producto, estos tipos de servilletas siempre han sido los que más se conocen y utilizan.
Curiosamente, en algunos mercados, sobretodo en el Área de América Latina, todavía siguen siendo muy populares otras servilletas, que representan una importante excepción a esta regla.
Estamos hablando de las servilletas llamadas "partidas" y "cortadas".
Estas servilletas presentan la particularidad de tener, diferentemente a las de plegado ¼, solamente dos solapas (en este caso se llaman "partidas"), o bien solamente una hoja individual (en este caso, se definen "cortadas").
Si bien las dimensiónes plegadas corresponden aproximadamente a las de las servilletas en ¼ fold, evidentemente la dimensión abierta queda muy diferente, siendo a la vez la mitad o bien un cuarto de una servilleta convencional.
Las servilletas "partidas" o "cortadas" siguen utilizadas tanto para un consumo doméstico, así como para el mercado institucional, siendo una alternativa muy económica a la servilleta normal y corriente.
Por otra parte, la fabricación de dichas servilletas requiere un proceso diferente, comparado con las otras, lo que implica una diferente configuración de la línea de conversión, y no solo esto, si no que trae algunos inconvenientes.
En el caso de una línea de plegado por vacío, la producción de estas servilletas se hace más difícil (en comparación de la ¼ fold) siendo las servilletas más ligeras. Esto baja la estabilidad de la hoja sobre los tambores de plegado, y hasta el acabado queda más difícil, siendo el apilado de una servilleta con la otra evidentemente más irregular.
Por otro lado, cuando se procesen en una maquina con plegado mecánico, la línea de conversión necesita contar con un sistema de corte diferente de lo habitual y, limitación muy grave, estas modificaciones impedían el proceso de separación y transferencia en automático al sistema de empacado.
Evidentemente, al día de hoy, estas limitaciones técnicas se asociaban a un incremento sustancial del coste de producción de dichos productos, debido ad una más alta necesidad de mano de obra.
Como parte de su activo programa de desarrollo, y cumpliendo perfectamente sus tareas, el Team de I&D de Omet ha sido capaz de desarrollar una solución muy innovadora, para resolver este "cuello de botella" en la automación de proceso.
La nueva línea, desarrollada utilizando módulos de la exitosa plataforma TV 840, ha sido capaz de lograr los objetivos de proyecto.
Antes que nada, el proceso de fabricación de estas servilletas ha sido completamente automatizado, desde la bobina madre hasta el producto acabado, entregado en la cantidad deseada a la empacadora.
Un eficiente sistema de corte, junto a un preciso sistema de separación automática, permite la producción de más de 8.000 servilletas por minuto partidas, y más de 15.000 servilletas por minuto en la versión "cortada", necesitando solamente un operador de supervisión.
Igual que todas las TV 840, el cambio de formato es extremamente simple.
Además, cambiar de un producto al otro, desde la servilleta "cortada" a la "partida", tarda solamente 15 minutos.
El sistema de transferencia automática es compatible con prácticamente cualquier tipo de empacadora automática, así que el proceso de automación puede ser llevado hasta incluir sistemas de encajado y palletizado.
Por último, como prerrogativa muy importante, hay que mencionar la presentación de las servilletas, y por consecuencia, del paquete acabado.
Quedando el clip perfectamente alineado en todos sus lados, la calidad del paquete queda excelente, valorizando entonces el producto con una atractiva presentación visual, que sin duda destacara en los puntos de venda.
Seguramente, esta innovación ayudara a dar un nuevo impulso a este tradicional producto todavía muy utilizado, contribuyendo al mismo tiempo a una importante reducción del coste industrial del producto, junto a una evidente mejora en la calidad.
by Alberto Redaelli