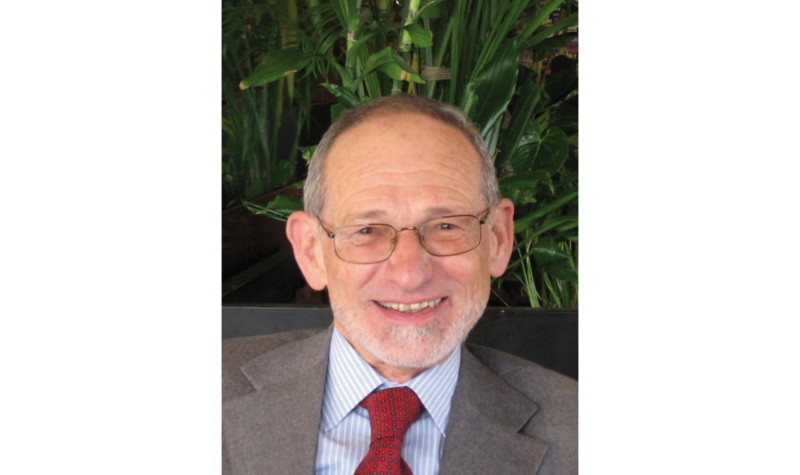 Happy Birthday OMET! By Marco F. Picasso
April 23, 2013
I have know OMET for almost five decades, since I am dealing with journalism in the world of printing and graphic design. The first, vague memories date back to the visits with Antonio Ghiorzo to a small fair for continuous form printing that was held in Brussels – called Form and then turned into Labelexpo – where OMET was showing converting machines for the production of napkins, a sector in which the Lecco company is still leader.
But the turning point, for me at least, took place on the occasion of an invitation to visit, on behalf of the Italian magazine "Rassegna Grafica", a French customer who had bought a rotary Multiboard by OMET. The client was TPG of Malville, a town on the outskirts of Brittany. It was a pleasant trip with a flight in two stages through France that also gave me the opportunity to stop for a couple of days at some friends' place in Nantes, a pleasant town on the Loire at the edge of the Atlantic.
As recently as 1998 I considered sheet-fed printing as the only valid technical solution for folding carton manufacturers. But I was surprised to see how a single machine could carry out so many operations in one pass, and offer a continuous solution: a good time saving.
It was Angelo Bartesaghi who personally showed me the drawings and explained in detail how a rotary press works – he was rightly proud – it could print and had all the necessary finishing features for creasing and die cutting cartons, which were delivered ready to be sent to the folder gluer, or direct to the customer. And most of all, the print quality was acceptable.
I met Angelo Bartesaghi for the first time in 1998 and still have a very clear memory of him. I was impressed by his good nature and the way he put himself on the same level as the person he was speaking to, who knew very little about those techniques at the time. No excess of words, just a simple, comprehensive, clear and concise explanation. And, above all, the patience he had to make you feel at ease, and allow you to ask what might be considered trite questions, without the fear of being looked down on. Angelo Bartesaghi was a man who considered you on the same level as himself. And I think it was the same with his customers – I noticed this on several different occasions when I visited OMET at the factory in Lecco, or at the trade fairs. Always available for journalists and reporters, for whom other established entrepreneurs have little time, because they believe journalists distracts them from their customers.
This was long ago. Now flexo and multi-process presses by OMET have progressed, as well as flexo printing has improved, thanks to the sleeves, the digital plates and the continuous improvement of the anilox, but especially for all the controls and adjustments that make up today's sophisticated printing and converting machines. OMET machines have experienced continuous updates, from  continuous forms printing to self-adhesive labels printing, from cardboard printing to the handling of flexible packaging materials. High performance machines increasingly more suited to the needs of an ever changing market. Happy birthday OMET!
Marco F. Picasso – journalist. After working in communications for the industry, he became Editor of Rassegna Grafica and Director of Graphicus. In 2009 he founded MetaPrintArt, online technical magazine of graphic, printing and converting culture.