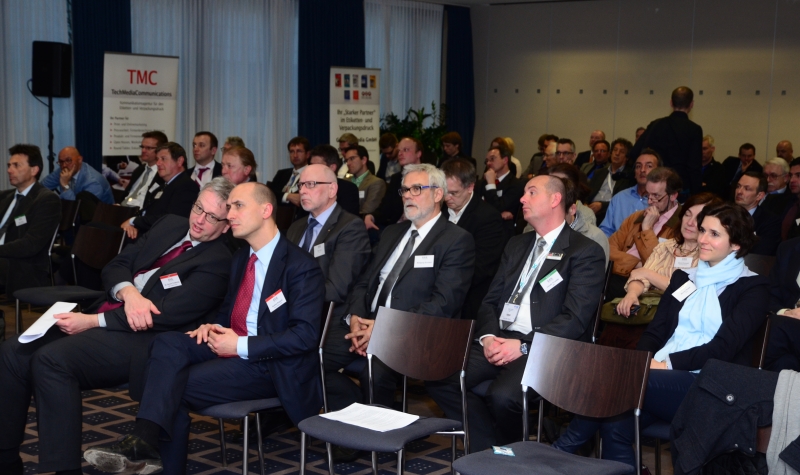 First POP Conference 2015: mission accomplished!
March 23, 2015
The 114 players of the packaging supply chain attending the first POP (Print Our Pack) Conference organized by ACIMGA, Italy (Italian manufacturers association of machinery for the graphic, converting and paper industry) and G&K TechMedia on March 10th in Munich, Germany, showed much appreciation for what was welcomed as the 'missing event' in the packaging industry.
Presentations by industry experts like Marcel Keuenhof of food giant Heinz about current packaging trends and developments across the globe and by Dr Dennis Bankmann of Henkel, who gave a presentation on the continuing challenge of food safe packaging, arose a lot of interest in the audience.
Also the following panel discussion, with representatives of leading machine manufacturers like Aldo Peretti of Uteco, Marco Calcagni of OMET and Arturo Bergamaschino of Cerutti, and representatives of the print shops Zwart (Harry Sieljes) of The Netherlands and Bösmüller (Doris Wallner-Bösmüller) of Austria, was followed with attention by the public.
The Award Ceremony of the POP TechMedia Editors Award 2015 as well as the POP ACIMGA Award 2015 in reward of the best and most innovative exhibitors during the ICE Europe show concluded the day. Aldo Peretti, CEO and shareholder of Uteco, and Marco Calcagni, sales and marketing director of OMET, were bestowed the POP ACIMGA Award 2015.
Marco Calcagni commented after receiving the award: "Sharing freely opinions and experiences with  all the players in the packaging supply chain gave birth to a very interesting discussion. Converters, decision makers and end users explicated their most stringent needs to machine manufacturers and industry experts that should now work to solve their problems.
"Generally, solutions come from traditional printing technologies that still dominate over digital but we can affirm that every technology has its niche applications or specific job runs.
"In conclusion, packaging is not predominantly printed using a particular technology as long as this latter can offer what is best in terms of quality and price."
G&K TechMedia confirms that this is just the first of a series of similar events planned for the nearest future while ACIMGA has already announced a busy event agenda for the year 2015 (to learn more visit www.acimga.it)