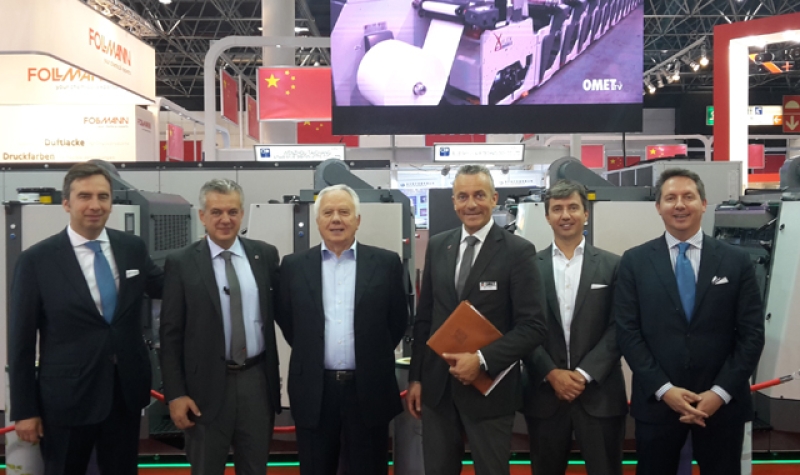 Eurostampa Group at OMET booth in Drupa 2016
May 31, 2016
OMET was very pleased to receive the visit of Eurostampa Group at its stand in Drupa on the first day of the exhibition.
They confirmed a strong interest in the new Varyflex V2 Offset in demonstration at OMET booth.
In the picture: from the left Giuseppe Cillario, Marco Calcagni,  Luciano Cillario, Enrico Gandolfi, Gianfranco Cillario, Gianmario Cillario
Eurostampa Group allo stand OMET in Drupa 2016
Graditissima visita del gruppo Eurostampa allo stand OMET durante il primo giorno della fiera drupa di Duesseldorf. Confermato un forte interesse per la nuova Varyflex V2 Offset in dimostrazione presso lo stand OMET in fiera.
Nella foto: da sinistra, Giuseppe Cillario, Marco Calcagni,  Luciano Cillario, Enrico Gandolfi, Gianfranco Cillario, Gianmario Cillario