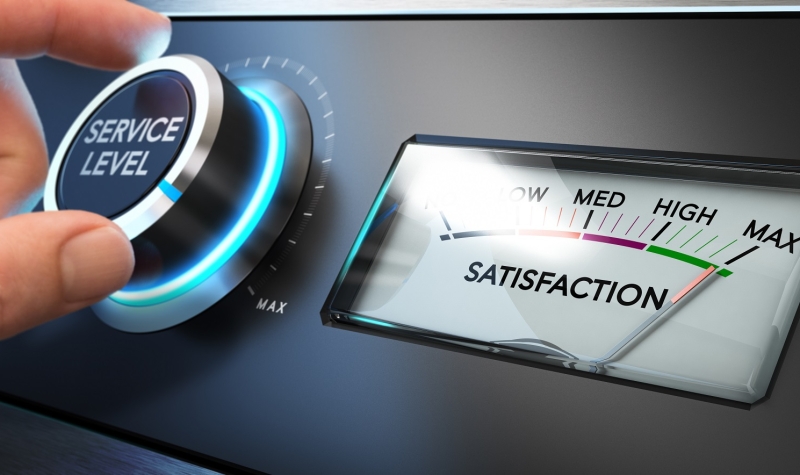 Customer service 4.0: reliability and value for the customer
June 12, 2019
The world of customer service has taken a major breakthrough. The era of long waits and expensive trips is definitely giving way to rapid, specific and remote interventions, made possible by new technologies based on "virtual" presence and the Internet of Things. OMET has been following this path long since: diagnostics, increasingly precise, and production chain, now on the way of complete digitalization, are opening the door to an interactive, real-time customer service, with big time and money savings for customers.
The cornerstone of the OMET "Customer First" service is remote diagnostics. Appropriate software allows OMET technicians to remotely monitor any OMET line, wherever is it installed in the world, through a secure Internet connection. They can investigate any customer needs, interactively acting with local staff using chat, video or images. OMET customer service can remotely check real time parameters, trends and alerts, and perform remote tests, checkups as well as technical interventions.
"A new remote connection system has been activated since 2012 and installed by default on every OMET machine since 2016 – explains Antonio Muraca, OMET Technical Assistance & Spare Parts Department -. On demand, it can be installed on previous lines. The software scans the machine, checking how devices and actuators are responding and producing diagrams and graphs that show the engines performances, allowing to identify immediately the cause of any alert. Trouble-shooting at a software level can be solved directly online, and mechanical interventions can be managed by on-site staff, virtually driven by OMET's specialists that knows the machine in detail. If spare parts are needed, the involved parts can be excluded from processes to allow continuing the production".
OMET customer service goes beyond on-call interventions. Data detected by the software allow the customer service keeping track of stops or malfunctions. The analysis of these trends over time make it possible to verify critical issues and take actions to solve problems and to increase the efficiency of the line with targeted interventions. Moreover, the analysis of deviations from the standard parameters allows to program maintenance, avoiding wear problems. This allows customers to have scheduled downtimes, with significant time savings and loss limitations.
"Statistics show that remote assistance allows to avoid up to 400 on-site interventions per year, solving customers' needs in a few hours – says Muraca -. Recent web surveys report great satisfaction among customers for this kind of assistance, which allows to reduce significantly the loss of time and money associated with production downtimes".
"Reliability is a value that has always made OMET standing out on the market: one of the cornerstones of our reputation – explains Marco Calcagni, OMET Sales & Marketing Director -. We are investing in the customer service because market satisfaction is our priority: we work constantly to make our machines and services bring efficiency, productivity and profit to the customers. Investment in 4.0 technologies is the key to the future, that will see also our commitment in augmented reality".
OMET assistance is available 24 hours a day, 7 days a week thanks to OMET service centers located in North America (USA), Europe (Italy), Asia (China).
The offer is divided in two packages designed to allow customers having the best economic and time saving: Active (active technical support, by call and remote) and ProActive (technical assistance and preventive maintenance).
For more information, contact us https://printing.omet.com/flexo-printing-machine-service/
---
Customer service 4.0: affidabilità e valore per il cliente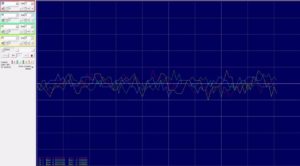 Il mondo del customer service ha imboccato una svolta epocale. L'era delle lunghe attese e delle costose trasferte sta definitivamente lasciando il posto ad interventi rapidi, specifici e gestibili da remoto grazie alle nuove tecnologie, basate su presenza "virtuale" e Internet of Things. OMET è ormai da tempo su questa strada: la diagnostica sempre più precisa e la catena produttiva ormai indirizzata verso la completa digitalizzazione, aprono le porte ad un'assistenza interattiva e in tempo reale, con enormi risparmi di tempo e denaro per il cliente.
Il cardine del servizio di assistenza OMET "Customer First" è la diagnostica da remoto. Appositi software permettono ai tecnici OMET di visualizzare l'attività delle macchine tramite una connessione Internet sicura, ovunque esse siano installate, in ogni paese nel mondo, e di approfondire eventuali necessità del cliente attraverso sistemi interattivi come chat, videochiamate, e scambio di immagini in tempo reale. L'assistenza OMET può connettersi e controllare parametri, trend e allarmi, effettuando test, checkup e interventi tecnici da remoto.
"Dal 2012 è attivo un nuovo sistema di collegamento remoto e dal 2016 è installato di default su ogni macchina OMET – spiega Antonio Muraca, OMET Technical Assistance & Spare Parts Department – su richiesta può essere installato anche su macchine prodotte negli anni precedenti. Il software fa uno scan della macchina controllando se rispondono tutti i dispositivi e gli attuatori e produce diagrammi e grafici sull'andamento dei motori, permettendo di collegare immediatamente allarmi e segnalazioni alla loro causa. Eventuali trouble shooting a livello software possono essere risolti direttamente online, mentre per necessità meccaniche lo staff in loco potrà essere guidato virtualmente da uno specialista interno alla OMET che conosce la progettazione nei minimi dettagli. Se fossero necessari ricambi, i componenti interessati potranno in molti casi essere esclusi per consentire al cliente di continuare la produzione".
Il customer care OMET va oltre gli interventi su chiamata. I software tengono traccia degli episodi di malfunzionamento: il trend permette di individuare le criticità e aumentare l'efficienza della linea con interventi mirati. Questo, insieme all'analisi degli scostamenti dai parametri standard, permette di sviluppare un piano di manutenzione predittiva, anticipando possibili anomalie dipendenti dall'usura. Consente inoltre ai clienti di avere fermi macchina programmati e non improvvisi.
"Statistiche dimostrano che la teleassistenza permette di evitare 400 interventi in loco all'anno, risolvendo in poche ore e da remoto le necessità del cliente – afferma Muraca -. Recenti sondaggi web riferiscono grande soddisfazione dei clienti per questo sistema di assistenza, che consente loro di ridurre notevolmente le perdite di tempo e di denaro collegate all'interruzione della produzione".
"L'affidabilità è un valore che ha sempre distinto OMET sul mercato e che costituisce uno dei pilastri della nostra reputazione – spiega Marco Calcagni, OMET Sales & Marketing Director -. Stiamo investendo sul customer care perché la soddisfazione del mercato è per noi la priorità: lavoriamo costantemente affinchè le nostre macchine e i nostri servizi portino efficienza, produttività e profitto in casa del cliente. L'investimento nelle tecnologie 4.0 è la chiave di volta per il futuro, che ci vedrà impegnati anche sul fronte della realtà aumentata".
L'assistenza OMET è disponibile 24 ore su 24, 7 giorni su 7 grazie a centri di servizio OMET localizzati in Nord America (USA), Europa (Italia), Asia (Cina). L'offerta è articolata in due pacchetti studiati per permettere un consistente risparmio in termini economico/temporali a beneficio del cliente: Active, supporto tecnico attivo, telefonico e remoto, e ProActive, assistenza tecnica e manutenzione preventiva. Per maggiori informazioni, contattaci https://printing.omet.com/flexo-printing-machine-service/