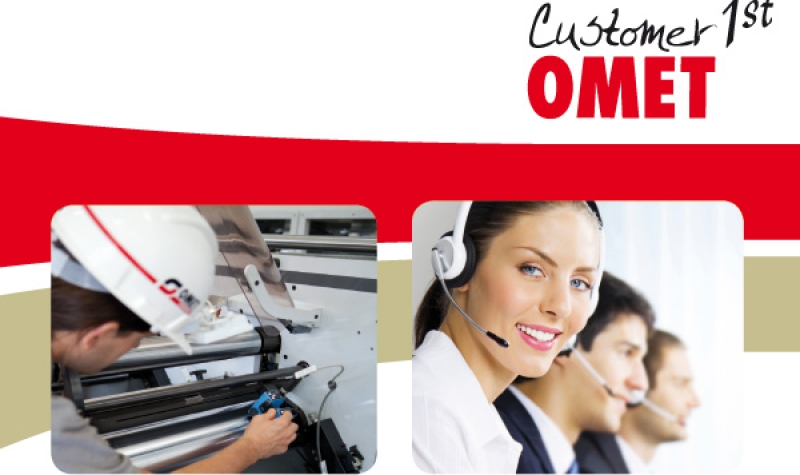 Customer First: create your own Service package
January 17, 2015
Technical Service & Support will never be the same. OMET has created a whole menu of Service Packages from which customers can choose according to their most stringent needs or peculiarities. Today we present two packages: Active, phone & remote technical support, and ProActive, technical assistance and preventative maintenance service.
ProActive service has been thought to guarantee and boost the high-quality performance that characterizes OMET machines through the offer of a wide range of solutions of selective prevention maintenance and customized assistance, both on field and remote. Specific preventative maintenance activities help avoiding potential equipment failures and unpleasant downtimes and also offer the possibility to access to a higher level of performance , thus improving the overall machines productivity.
Active after-sale aim is to strengthen the partnership between the company and its customers by proposing the most profitable solutions to those who choose the comfort of a priority call service, consultancy, remote diagnostics within a budget established in advance.
For further information on these packages and on the Customer First Program, please contact assist@omet.it