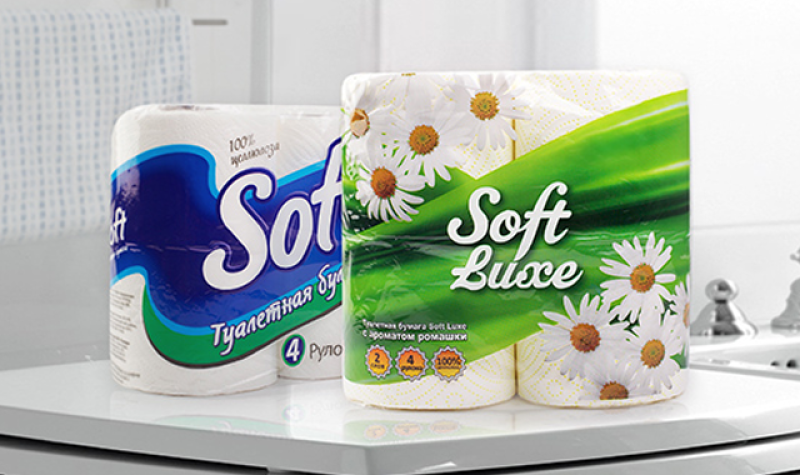 Constant growth of Novye Technologii on the Russian napkins market
November 15, 2016
The Russian company Novye Technologii, founded in 2009, is part of the Russian Constell Group, the industrial group consisting of four business units that employs over 1,400 people.
The support and initiative of their own personnel is the real pride and peculiar characteristic of the Constell Group, which is not just renowned as a serious and prestigious company, but it is the actual company that values its employees in order to have a dynamic and growing structure. In 2012 the group was nominated as best employer in the Southern territories of the Russian Federation.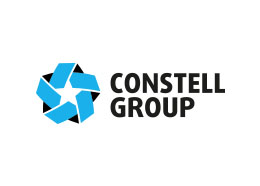 In recent years the Constell Group has been the protagonist of strong growth and today it is one of the largest production sites in the South of Russia, producing consumer goods at low cost for four different markets: confectionery, paper, polymers and plastic products.
Novye Technologii is the company within the Constell Group which deals with tissue products. It manufactures paper products for household and sanitary use, using only high-quality cellulose, selling toilet paper, paper towels, paper napkins and paper tissues under the Soft and Soft Luxe brands. Novye Technologii's production cycle includes all the paper production stages, from the processing of raw materials to the finished product.
The collaboration with OMET began in 2014, when the Russian company bought the first of two TV 503 lines complete with Multipack NK-70 packaging modules. The extreme versatility, allowing production of any type of towel, and the high productivity of up to 2,500 napkins per minute, were the main characteristics that convinced Novye Technologii to opt for the two OMET tissue converting machines.
The relationship between OMET and Novye Technologii was consolidated thanks to the Italian company's highly efficient support service, able to respond quickly to customer needs. A relationship that will last over time and become consolidated with the steady growth of Novye Technologii.
---

Novye Technologii in continua crescita sul mercato russo dei tovaglioli.
La società russa Novye Technologii, fondata nel 2009 è parte del colosso russo Constell Group, il gruppo industriale costituito da quattro business unit che impegnano complessivamente oltre 1.400 dipendenti.
Ciò che distingue il Gruppo Constell e di cui il gruppo stesso è orgoglioso, è il supporto e l'incentivo allo spirito di iniziativa dei proprio personale. Constell Group in Russia non è solo rinomata come un'azienda seria e di prestigio in cui voler lavorare, ma è la stessa azienda che valorizza i propri dipendenti. per avere una struttura dinamica e in continua crescita.  Nel 2012 il gruppo è stato nominato come miglior datore di lavoro nei territori del Sud della Federazione Russa.
Il Gruppo Constell negli ultimi anni è stato protagonista di una forte crescita ed oggi è uno dei più grandi siti di produzione nel Sud della Russia, producendo beni di largo consumo a basso costo per quattro differenti mercati: dolciario, cartario, polimeri e prodotti in plastica.
Novye Technologii è l'azienda del Gruppo Constell che si occupa dei prodotti tissue. Produce articoli di carta per uso domestico e sanitario, usando esclusivamente cellulosa di alta qualità, commercializzando carta igienica, asciugamani in carta, tovaglioli di carta e fazzoletti di carta con i marchi Soft e Soft Luxe. Il ciclo di produzione del settore della carta di Novye Technologii comprende tutte le fasi di produzione della carta, a partire dalla trasformazione delle materie prime fino al prodotto finito.
La collaborazione con OMET ha avuto inizio nel 2014, quando l'azienda russa ha preso la decisione di acquistare la prima di due linee TV 503 complete di moduli di confezionamento Multipack NK-70. L'estrema versatilità che permette di produrre qualsiasi tipo di tovagliolo e la produttività elevata fino a 2.500 tovaglioli al minuto, sono state le caratteristiche che hanno convinto Novye Technologii a decidere l'acquisto delle due macchine OMET di tissue converting.
Il rapporto tra OMET e Novye Technologii  si è consolidato grazie all'alta efficienza del servizio di assistenza dell'azienda italiana capace di rispondere tempestivamente alle esigenze del cliente. Un rapporto destinato a durare nel tempo e a consolidarsi con la costante crescita di Novye Technologii.