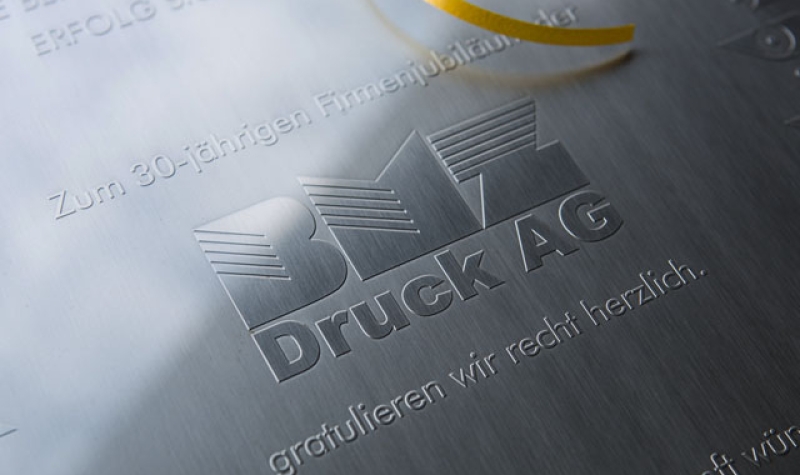 BMZ Druck AG: 30 years of success in label printing business
October 14, 2016
A new important milestone for one of Omet's most esteemed customers: BMZ Druck AG, renowned Swiss company producing labels for several markets like food & beverages, pharmaceutical, chemical and logistics. Since 1986, when the company was founded in Muttenz, close to Basle, BMZ Druck AG has been a family-run business just like Omet.
In 2011 they bought their first Omet press: an XFlex X6 featuring various finishing modules, among which the Peel & Seal unit for the production of special multi-layer labels. This top-level printing press allowed the Swiss company to widen its product portfolio and boost its business in terms of quality and proposals, becoming one of most important Swiss players in the sector.
To celebrate its 30-year successful business, BMZ Druck AG organized a special event attended by hundreds of people, who had the opportunity to visit the premises with a guided tour and enjoy a pleasant banquet.
Claudio Piredda, Omet Area Manager for Europe, together with the entire Omet staff, is proud to congratulate BMZ Druck AG for the great milestone reached, and pleased for the sincere appreciation and satisfaction expressed toward Omet's machine and support. Mutual trust and esteem are and will always be strong basis for a long-lasting collaboration.
In the pictures, a few moments of the event held at BMZ Druck AG premises.
---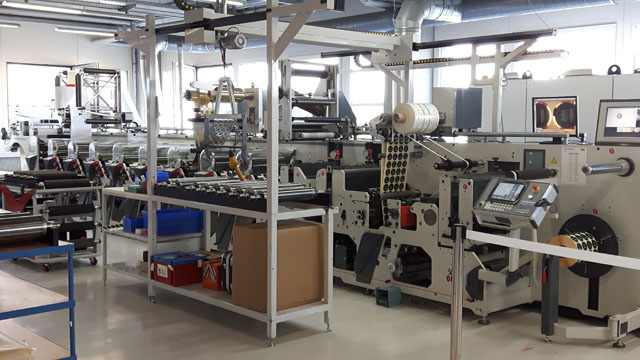 BMZ Druck AG: 30 anni di successi nella stampa di etichette
E' tempo di importanti traguardi per uno dei più stimati clienti di Omet: la BMZ Druck AG, società svizzera che produce etichette per molteplici settori industriali (alimentare, farmaceutico, chimico, logistica). Fondata nel 1986 a Muttenz, vicino a Basilea, è un'azienda a conduzione familiare proprio come Omet. Ha acquistato nel 2011 una XFlex X6 equipaggiata con diversi gruppi di finitura e nobilitazione tra cui il gruppo peel'n'seal per le etichette multistrato: una macchina di alto livello per la stampa di etichette e imballaggi dalle grafiche complesse, che ha permesso alla società di ampliare la gamma e fare un balzo in avanti sul mercato in termini di qualità e di offerta affermandosi come uno dei player svizzeri più importanti del settore.
Per celebrare i trent'anni di attività e di successi nel settore, la BMZ Druck AG ha organizzato un evento a cui sono intervenute centinaia di persone, che hanno potuto seguire una visita guidata all'interno dell'azienda e partecipare ad un banchetto conviviale.
Claudio Piredda, Area Manager OMET per l'Europa, e tutto lo staff della OMET si congratulano per l'importante traguardo raggiunto, orgogliosi per l'apprezzamento e la soddisfazione espresse dall'azienda svizzera nei confronti del prodotto acquistato e del lavoro svolto. Fiducia e stima reciproca sono stabili fondamenta per una collaborazione duratura nel tempo.
Nelle foto, alcuni momenti dell'evento avvenuto presso la sede di BMZ Druck AG.