Bestinflexo 2017 awards two subjects printed with OMET X6
December 1, 2017
Important acknowledgement for two historic OMET's customers: Industria Grafica Eurostampa, renowned international company specialized in the production of premium labels, and Idea Srl, Emilian label printer getting through a strong growth, won the first prize "Bestinflexo 2017" in their corresponding categories.
The Bestinflexo 2017 award ceremony dedicated to the best Italian flexo printers, organized and sponsored by Atif association, was held in Bologna on November 14th during the annual Flexo Day event.
Industria Grafica Eurostampa obtained the winner's spot in the category "Flexo print on narrow-web film", with the subject "Amaretto di Saronno", while Idea Srl won the first prize in the category "Combined use of flexo print" with the subject "Tesori d'Oriente", both printed on OMET X6.
The two companies, together with the other winners of the national awards, are going to be among the candidates at the FTA Europe Diamonds Award, whose prize is reserved to the excellence of the European flexo print scenario. This acknowledgement will be assigned next year on May 30th in Milan during the Print4All exhibition, great international event dedicated to the entire printing business.
Atif (Associazione tecnica italiana per la flessografia) established the "Bestinflexo 2017" award in 2015 with the purpose of enhancing the quality of flexo printing in Italy.
The OMET X6 is the most appreciated machine on an international level in terms of technology and innovation among all the narrow- and mid-web flexo presses for label and packaging printing. It offers enhanced performance, unique flexibility and high quality on a wide range of final applications in order to satisfy any customers' request and implement specific tailor-made solutions.
---
Bestinflexo 2017 premia due stampe della OMET X6
Importante riconoscimento per due storici clienti OMET: Industria Grafica Eurostampa, grande realtà internazionale specializzata in etichette di pregio, ed Idea Srl, etichettificio parmense in forte crescita, hanno vinto il primo premio "Bestinflexo 2017" nelle rispettive categorie di appartenenza.
La sera del 14 Novembre 2017 si è tenuta a Bologna la serata di premiazione del Bestinflexo 2017, premio promosso e organizzato dall'associazione Atif in occasione dell'annuale appuntamento bolognese del Flexo Day e dedicato ai migliori stampatori con macchine da stampa flexo sul territorio italiano.
Industria Grafica Eurostampa ha conquistato il gradino più alto del podio nella categoria "Stampa flexo su film a banda stretta" con il soggetto "Amaretto Di Saronno" stampato su macchina OMET X6. Idea Srl ha ottenuto il primo posto nella categoria "Uso combinato della stampa flessografica" con il soggetto "Tesori d'Oriente" stampato sempre su OMET X6.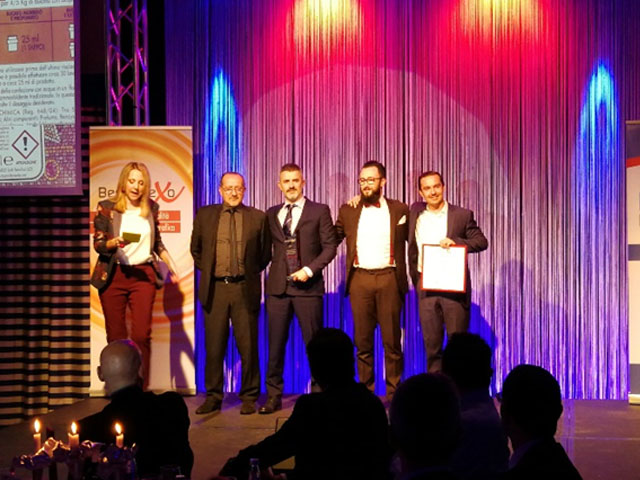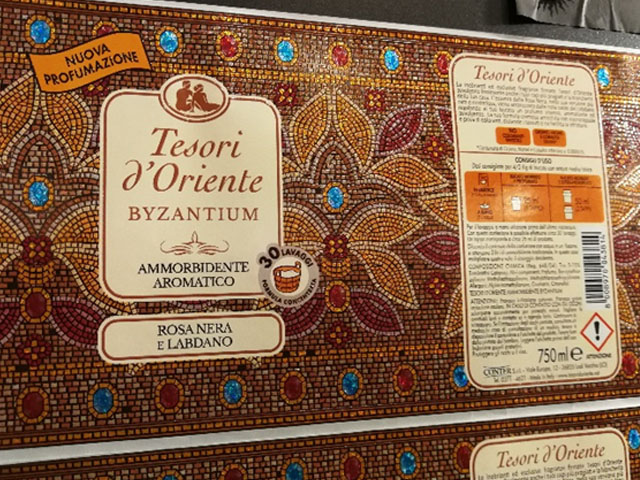 La premiazione di Idea Srl con il soggetto "Tesori d'Oriente"
Le due aziende, con gli altri vincitori dei premi nazionali, sono automaticamente candidate agli FTA Europe Diamonds Awards, premio riservato alle eccellenze della stampa flexo a livello europeo che sarà assegnato a Milano il 30 maggio 2018 mentre si svolgerà in città la Print4All, grande evento internazionale dedicato a tutti i settori del printing.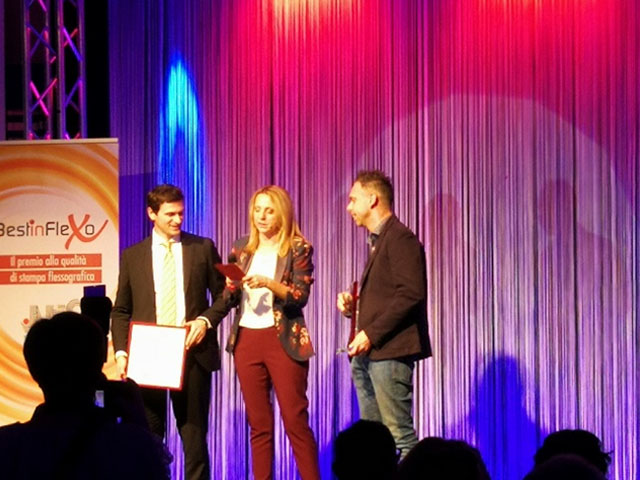 La premiazione di Eurostampa con il soggetto "DiSaronno"
Il premio "Bestinflexo 2017" è stato istituito da Atif (Associazione tecnica italiana per la flessografia) nel 2015 con lo scopo di valorizzare la qualità della stampa flessografica sul territorio italiano.
OMET X6 è la macchina OMET tecnologicamente più apprezzata a livello internazionale tra le linee a fascia stretta e media per la stampa di packaging ed etichette. Offre prestazioni eccezionali in termini di flessibilità, qualità, gamma di applicazioni finali ed è progettata per soddisfare le esigenze più particolari dei clienti grazie alle numerose possibilità di customizzazione.