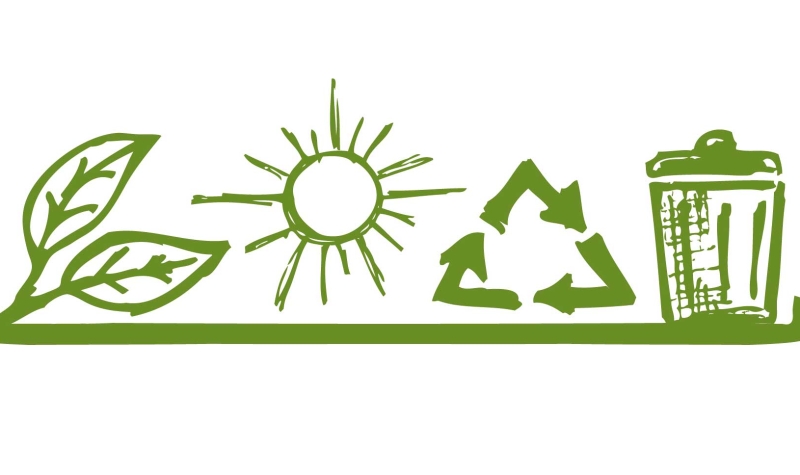 Advancing Sustainability in a complex value chain (Part 1)
February 11, 2013
by Jules Lejeune, Managing Director of FINAT
Sustainability issues
As a key contributor to the global packaging industry, the self-adhesive label industry is as committed to the cause of sustainability as all its peers. However, it faces some unique challenges in the context of sustainability – in relation to the industry's extremely long, complex, and specialised value chain.
At the heart of a self-adhesive label is the 'sandwich' of a face material, adhesive, release coating, and release liner. In itself, this is a combination of many different components, to which must be added the printing inks and other on-press processes that create the finished label, ready for automatic application to a product. No single level of the value chain can offer a full and detailed picture of the process of delivering a self-adhesive label; but, despite this complexity, the self-adhesive label industry must present a single, united profile if it is to be able to communicate with, and partner, the brand owners, the retailers, and ultimately the consumers in the environmental arena.
It makes sense for an industry association such as FINAT, which represents the whole label production value chain — raw material suppliers, labelstock coaters and laminators, and label converters — to take on that responsibility. For a number of years, FINAT has been creating and updating industry-standard performance test methods, and – with an increasing number of sister organisations around the world – is currently engaged in advancing a detailed formal agenda for step-by-step actions to make our industry 'greener'. We are also actively supporting a raft of initiatives in the recycling arena.
Environmental initiatives
This in itself may not sound like a major set of challenges – but, again, the value chain is complex, and there is a proliferation of environmental initiatives in the broad print/packaging manufacturing context, at many levels. There are the environmental management systems like ISO 14001, Lean Six Sigma, and the US-based Tag and Label Manufacturers Institute's industry-specific 'LIFE' system ('Label Initiative For the Environment'). Certification to environmental sourcing standards – like FSC and PEFC for papers – are other possible pathways. Brand owners' and end users' own environmental standards for their suppliers, like the Wal-Mart Supplier Sustainability Assessment, add further complexity.
While the raw material suppliers and the major coater/laminators represent, in the main, manufacturers at a global scale, the self-adhesive label converters themselves are mostly small-to-medium-sized enterprises for whom such additional agendas are difficult to support. Nevertheless, FINAT member companies across the value chain are, individually, actively delivering technology solutions to reduce waste all round and improve their carbon footprint; to be REACH-compliant, particularly in relation to adhesives and coatings; to explore new label and release liner substrates and adhesive technologies; and to use thinner materials all round without compromising performance.
A single industry profile
But there are limits to which individual companies operating in a competitive business environment can go in meeting the needs of the 'three Ps': people, planet, and profit. So, as I see it, there is a distinct role for an association such as FINAT in the label sustainability arena: to combine the aspirations of the many levels of the value chain into a single agenda, and to represent all its members (within the broader context of the global packaging industry) to the ultimate buyers of its products – the brand owners, retailers, and consumers.
The Global Packaging Project
Unquestionably, the brand owners and retailers have established an outstanding sustainability platform, in the form of the Consumer Goods Forum's Global Packaging Project. It is bringing together the world's leading manufacturers and retailers, along with their packaging suppliers at every level and related industry associations, as a single group of people with a single agenda. This group has already defined what is now the accepted framework for informed debate on sustainability concerns throughout the supply chain: the Global Protocol on Packaging Sustainability. Through its common professional sustainability language that transcends the boundaries of commercial advantage, the GPPS is facilitating a meaningful dialogue between customers and suppliers on appropriate parameters to be used to measure environmental progress. FINAT is an active supporter, representing the interests of both the thousands of label converters in Europe, and further afield, who provide finished labels for the end users, as well as its valued supplier company members. I personally believe that if any initiative will deliver a real blueprint for the optimal combination of environmental-friendliness and fit-for-purpose packaging, it will be this worldwide forum of suppliers and users.
(second part to follow, stay tuned on www.archipelago.omet.com)