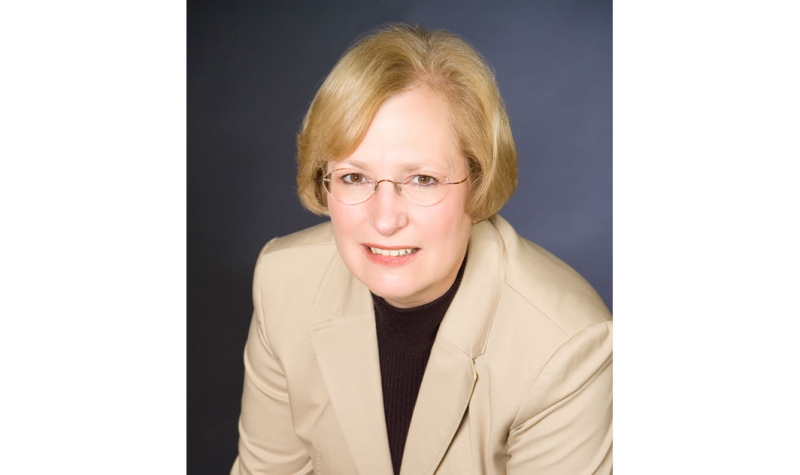 A Salute to 50 Years of OMET Excellence by Yolanda Simonsis
April 16, 2013
As an editor in the converting and packaging industry now for 35 years and as I reflect on the industry's development and growth, I realize that I have spent all these many years learning and reporting about a global  technical community that is extremely horizontal, diverse, and process oriented in nature. I have seen companies come and go, some with very long and prideful histories, but over the course of time some have lost their direction or purpose in a rapidly changing, increasingly technical world. OMET, however, has stood the test of time, passionately committed and dedicated to continuous development and now celebrating its 50th year of business in the printing and tissue industries.
News about OMET has graced the pages and website of Paper, Film & Foil CONVERTER (PFFC) since January 2002. Tom Williams, who handled OMET's public relations in the United States, first introduced me to the company through Steve Lieben, who represented OMET in the US under the Matik name. While prior to January 2002 I had little or no familiarity with the Lecco, Italy-based company, that all changed substantially over the course of the next 11 years.
The OMET name in the US is associated with the same sterling reputation as it has enjoyed in Europe over the last 50 years. In addition, the company has become a technical innovator known to Europe, the US, and now throughout the world. OMET has become a technology force associated with consistent innovation, reliability, high quality, and service that builds strategic partnerships with its customers, suppliers, and distributors to support both their own individual and collective growth with positive recognition in an increasingly global printing and converting community.
My first personal experience with OMET  was quite unforgettable. I was invited to attend the company's 40th anniversary in 2003 that was held in its home town of  Lecco. While I had traveled to Italy on other occasions for business, I had never before experienced such generous hospitality and concern for my comfort as that so graciously offered by Mr. Angelo Bartesaghi, his family, and his accommodating OMET staff. The ride from Milan to Lecco was incredible. I was certain the taxi driver had completely misunderstood what I tried to describe as my destination, even with my official OMET invitation in hand. After one of the most scenic tours from Milan through the Italian countryside I have ever experienced, I was delivered to an impressive facility that was back-dropped by towering snow-capped  mountains overlooking OMET's day to day business activities since day one in 1963.
At this 40th anniversary event I witnessed the company's new 600 square meters Technology Center (which only recently has  been renovated) in the company of 120 invited customers, agents, and journalists. A Varyflex FP press was demonstrated in the morning to feature its versatile capabilities, including the ability to handle 0.5 film, while in the afternoon the same press ran 16-pt board. One prospective customer I chatted with during the event exclaimed to me: "It's a lot of press."
Yolanda Simonsis is a 35-year veteran of the converting, packaging, and printing industries. She has held past editorial positions with several publications, including Packaging Digest (1978—1983) and Converting Magazine (1983—1995). In 1995, Yolanda joined the staff of Paper, Film & Foil CONVERTER (PFFC) under Penton Media Inc.'s ownership, assuming the position of Associate Publisher and Chief Editor. She also served as Editorial Director of Boxboard Containers International for three years. In September 2011, Yolanda spearheaded the acquisition of the PFFC brand from Penton after forming YTC Media Inc. with two partners. PFFC celebrates its 86th year in covering the converting industry as an exclusively online media resource at www.PFFC-online.com, providing full coverage of the flexible packaging, label, tape and tags, carton and box, and unprinted rolls and sheets industries.
Yolanda Simonsis is President/Editorial Director of Paper, Film & Foil CONVERTER, a property of YTC Media Inc.
www.PFFC-online.com   ysimonsis@PFFC-online.com
5624 W. Wilson Avenue, Chicago, IL, 60630 – tel. +1 773 916 7332