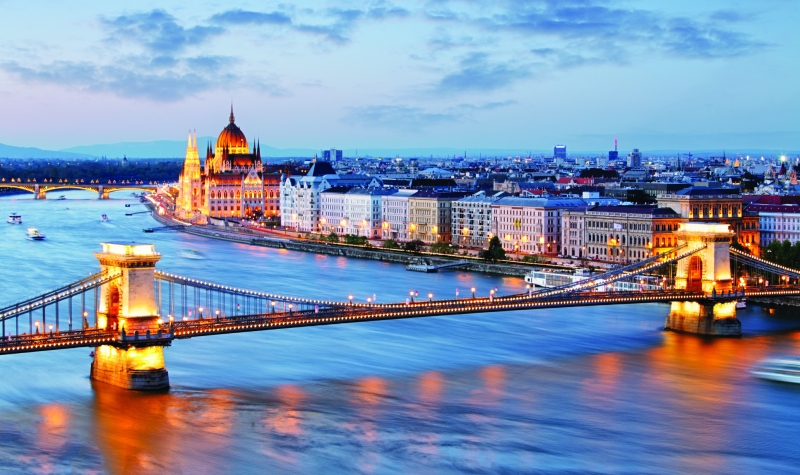 A great number of OMET recent installations in Central-Eastern Europe
July 25, 2018
OMET was born in 1963 and since the beginning had an international vocation, with first installations outside Italy already in the Sixties. First installations in Central-Eastern Europe were in the Nineties, and since 2010, OMET relies on PRINTLINE as a specific distributor.
Thanks to OMET's portfolio, considered pioneer of innovation, PRINTLINE can offer a full range of top quality products that represent a new way of working and the possibility to satisfy the latest requests raised by the market.
OMET's packaging printing machines combine ease of use, low wastage levels, reliable non-stop operation, and efficiency on short runs. Robustly built and safe to operate, OMET's printing machines are built around the 'platform' concept, which refers to the possibility to set in-line a whole array of printing, finishing and converting technologies to print any product in one pass. All OMET machines are designed to be flexible and provide customers with tailor-made solutions for special applications. OMET technology creates a real competitive advantage for its customers, boost their efficiency, and can be adapted to suit any changing (or future) need.
OMET's growth is running fast in Central-Eastern Europe. Some recent installations confirm the appreciation for OMET solutions in this area:
1. HUHTAMAKI Flexible Packaging Czech (former FIOMO, a.s.). installed in 2017 the first OMET Varyflex V4 850 Offset press worldwide, a new machine specialized in high-quality flexible packaging printing, equipped with Electron Beam (food compliant) curing system. The machine can handle several kind of substrate with the maximum flexibility and the typical reliability of OMET technology. With its maximum mechanical speed of 400 m/min and the combination of Offset and Flexo printing technology, Varyflex V4 Offset is undoubtedly the best solution for printers specialized in flexible packaging production.
2. PEMAX Print, leading Czech manufacturer of labels located in Poděbrady, has just installed an OMET iFlex 370. This press is the narrow-web label press conceived to revolutionize the concept of flexo print, thanks to its innovative and exclusive features designed to enable the best printing performance through user-friendly and quick operations. It is a real game-changer with no match on the market, able to support any label converter who needs to produce in one pass all type of labels with fast return of investment.
3. TECOM Paper, the renowed producer of self-adhesive labels in Prague has also decided to install an iFlex 370 press.
4. RRE, with an OMET X6 430 hybrid press (offset + flexo), installed in 2017. OMET X6 is by far the best narrow-web printing press on the market and provides printers with the opportunity to improve their production potential and extend their product portfolio with top quality results and sure return of investment. The union of the best flexo printing press with offset printing gives a real adding-value technology for the production of high-end labels and packaging.
5. PERSPEX with an OMET X6 430 flexo press, installed in 2017
6. M-FLEXILOG with an OMET Varyflex V2 670 flexo+offset hybrid press, to be installed in the next few months. Varyflex is a narrow and mid-web packaging printing whose core is made of a unique platform concept designed to combine a wide set of printing and finishing technologies for added-value results in one single pass.
Here like in the rest of the world, OMET's leadership in the printing and packaging market is based on a solid reputation of excellence in the management of multi-process and hybrid technology, a high quality post-sales assistance and service, and continuous innovation.
OMET's entire product portfolio including iFlex, XFlex X4, XFlex X5, XFlex X6.0, Varyflex V2 and Varyflex V4 Offset, can satisfy all kind of market necessities. The company's growth is based on continuous innovation that is realized through product advancements and the cooperation with the main players of the packaging markets. The ability to understand the customers' expectations and find the right solution to their problems drive investments in R&D, software and internal organization.
---
Crescono le macchine OMET installate nell'Europa dell'Est
OMET è nata nel 1963 e fin dalle sue origini ha espresso una vocazione internazionale, installando le prime macchine all'estero già negli anni '60. Le prime installazioni nell'Europa centro-orientale sono state negli anni Novanta e il crescente successo ha portato OMET ad affidarsi, nel 2010, all'agente locale PRINTLINE come distributore specifico.
Grazie alla gamma di macchine OMET, considerata pioniere dell'innovazione in tutto il mondo, PRINTLINE è oggi in grado di offrire una linea completa di prodotti di alta qualità che per il mercato locale rappresentano un modo completamente nuovo di lavorare e la possibilità di soddisfare le richieste più recenti del mercato.
Le macchine da stampa OMET combinano facilità di utilizzo, bassi sprechi, affidabilità senza fermi macchina ed efficienza alle basse tirature. Costruite in modo robusto e sicure nell'utilizzo, ruotano attorno al concetto di "piattaforma" che si riferisce alla possibilità di configurare in linea un insieme di gruppi di stampa, finitura e trasformazione per stampare qualsiasi prodotto in un solo passaggio. Tutte le macchine OMET sono progettate per essere flessibili e fornire ai clienti soluzioni su misura per applicazioni speciali. La tecnologia OMET produce un concreto vantaggio competitivo per chi l'adotta: sostiene la crescita dei clienti, aumenta la loro efficienza, e consente di adattarsi in ogni momento ai cambiamenti del contesto competitivo.
OMET sta crescendo rapidamente nell'Europa centro-orientale. Alcune recenti installazioni confermano il crescente apprezzamento del mercato locale per le soluzioni OMET:
1. HUHTAMAKI Flexible Packaging Czech (ex FIOMO, a.s.). ha installato nel 2017 la prima OMET Varyflex V4 850 Offset di tutto il Gruppo che opera a livello globale: si tratta di una nuova macchina specializzata nella stampa di imballaggi flessibili di alta qualità, dotata del sistema di polimerizzazione Electron Beam (compatibile con alimenti). La macchina può stampare su diversi tipi di materiali con la massima flessibilità e l'affidabilità tipica della tecnologia OMET. Con una velocità massima di 400 m/min e la combinazione di tecnologia Offset e Flexo, questa Varyflex V4 Offset è senza dubbio la soluzione migliore per gli stampatori specializzati nel flexible packaging.
2. PEMAX Print, azienda della Rep. Ceca leader nella produzione di etichette con sede a Poděbrady, ha appena installato un OMET iFlex 370. E' una macchina da stampa a fascia stretta concepita per rivoluzionare il concetto di stampa flessografica, grazie alle sue innovative ed esclusive funzionalità progettate per offrire le migliori prestazioni con operazioni semplici e veloci. È una tecnologia rivoluzionaria, senza paragoni sul mercato, pensata per stampatori che vogliono produrre qualsiasi tipo di etichetta in un unico passaggio con un rapido ritorno dell'investimento.
3. TECOM Paper, noto produttore di etichette autoadesive di Praga, ha deciso di installare una OMET iFlex 370.
4. RRE ha installato una macchina da stampa ibrida OMET X6 430 (offset + flexo) nel 2017. E' di gran lunga la migliore macchina da stampa a banda stretta sul mercato e offre agli stampatori l'opportunità di migliorare il potenziale di produzione ed estendere il portafoglio prodotti con risultati eccellenti in termini di qualità e un sicuro ritorno dell'investimento. L'unione della migliore macchina da stampa flexo con la tecnologia offset offre un notevole valore aggiunto nella produzione di etichette e packaging di fascia alta.
5. PERSPEX ha installato una macchina da stampa flexo OMET X6 430 nel 2017
6. M-FLEXILOG è in procinto di installare una OMET Varyflex V2 670 ibrida flexo + offset nei prossimi mesi. Si tratta di una macchina a fascia stretta per imballaggi, basata su un concetto di piattaforma unica progettata per combinare un ampio set di tecnologie di stampa e finitura in un unico passaggio, ottenendo risultati ad alto valore aggiunto.
Qui come nel resto del mondo, la leadership OMET nel mercato della stampa si basa su una solida reputazione di eccellenza nella gestione della tecnologia multiprocesso e ibrida, un'assistenza post-vendita di alta qualità e una spinta continua nel campo dell'innovazione.
Le macchine costituiscono la gamma di prodotti OMET, dalla iFlex alle varie XFlex X4, XFlex X5, XFlex X6.0, Varyflex V2 e Varyflex V4 Offset, sono in grado di soddisfare qualsiasi tipo di esigenza del mercato. La crescita dell'azienda è basata sull'innovazione continua che si realizza attraverso miglioramenti di prodotto e collaborazione con i principali attori del settore del packaging. La capacità di comprendere le aspettative dei clienti e trovare la giusta soluzione ai loro problemi spinge gli investimenti verso la ricerca e sviluppo, i software e l'organizzazione interna.