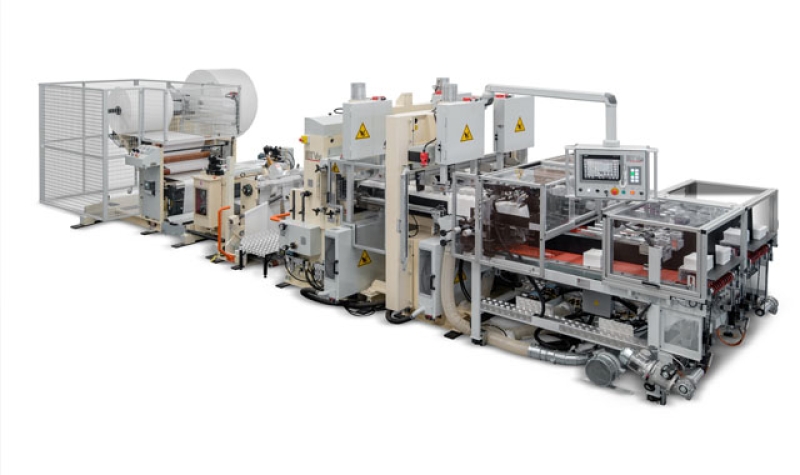 Poppies Europe to install the first TV840.6 in the UK
July 24, 2017
Important milestone in the British Tissue market: in July, Poppies Europe Ltd, UK leader and OMET partner since 2014, will install a new TV 840.6 double lane machine. It is the 12th OMET converting line in 3 years for the British company and the first TV 840 in the UK.
Sergio Villa, OMET Area Manager for the British area explains: "The new machine is going to produce single-ply napkins with over-all embossing pattern. It is a great machine for high production, expressly chosen to cope with the growing market demand. It provides double productive capacity compared to the eleven TV 503 already part of Poppies' machine range".
Since 1996, Poppies produces disposable products primarily for the away from home market, and more recently for the retails sector. The British company entered the tissue market in 2000 and succeeded in growing year by year, with constant increase in productive capacity and automation, until becoming indisputable leader in the UK.
Armindo Marques, Poppies founding partner, shows enthusiasm: "The market have always appreciated our choice to invest in high-efficient equipment to maintain top-level product portfolio. We chose to trust OMET's experience to raise the bar of our offer and all the following investments have demonstrated that we made the right choice: since the first installations, OMET machines provided excellent results".
Sergio Villa concludes: "OMET is very proud of growing with such an important partner and at the same time keeping on increasing the presence in the British area".
Today Poppies can count on 35 productive lines and more than 130 employees at the manufacturing site in St. Helens. Recently they acquired two competitors: McNulty Wray and the away from home division Staple Disposable.
---
Poppies Europe installa la prima TV840.6 della Gran Bretagna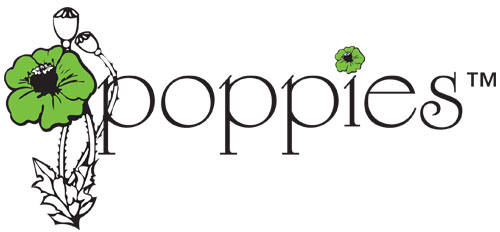 Traguardo importante nel mercato inglese del tissue: Poppies Europe Ltd, leader a livello nazionale e da tre anni partner di OMET, a luglio installerà una TV840.6 a doppia produttività. E' la dodicesima macchina OMET in tre anni per il cliente, e la prima di questo genere in tutta la Gran Bretagna.

"La OMET TV840.6 sarà utilizzata per produrre tovaglioli monovelo goffrati in continuo – spiega Sergio Villa, Area Manager OMET -. E' una macchina importante, scelta per rispondere alla crescita della domanda di mercato. Già collaudata e accettata dal cliente, ha produttività doppia rispetto alle undici TV 503 che Poppies aveva già nel suo parco macchine".
Poppies è attiva nel settore dei prodotti usa e getta per i settori food & beverage e igiene casa dal 1996. E' entrata nel tissue nel 2000 ed è cresciuta sino a diventare leader nazionale, aumentando di anno in anno capacità produttiva e livello di automazione.
"Il mercato ha premiato la nostra scelta di investire in attrezzature più efficienti mantenendo prodotti di fascia alta – aggiunge Armindo Marques, socio fondatore di Poppies Europe –. Abbiamo deciso di affidarci a OMET per fare il salto di qualità e i successivi investimenti dimostrano che la nostra scelta è stata quella giusta: sin dalle prime installazioni, le macchine OMET hanno dato risultati eccellenti."
"Per OMET – conclude Sergio Villa – è certamente è motivo di prestigio crescere insieme al cliente e aumentare la presenza in Gran Bretagna in modo così continuativo".
Oggi Poppies Europe conta 35 linee di produzione che operano 24 ore al giorno e oltre 130 dipendenti ​​nel sito di produzione di St. Helens. Negli anni più recenti ha acquisito due concorrenti: McNulty Wray e Staple Disposable.